If you are one of the thousands of veterans around DeLand, Florida who has been impacted by drug or alcohol addiction, post-traumatic stress disorder (PTSD), and other invisible wounds of war, you might not know where to start when it comes to seeking treatment. After all, veteran-friendly treatment differs from typical addiction and mental health programs.
But you're probably thinking, "What do I need to know about veteran rehab facilities near me?" In this article, we are here to answer your questions on veteran rehab facilities so that you can find the most effective treatment programs right outside your door.
What Are Veteran Rehab Facilities?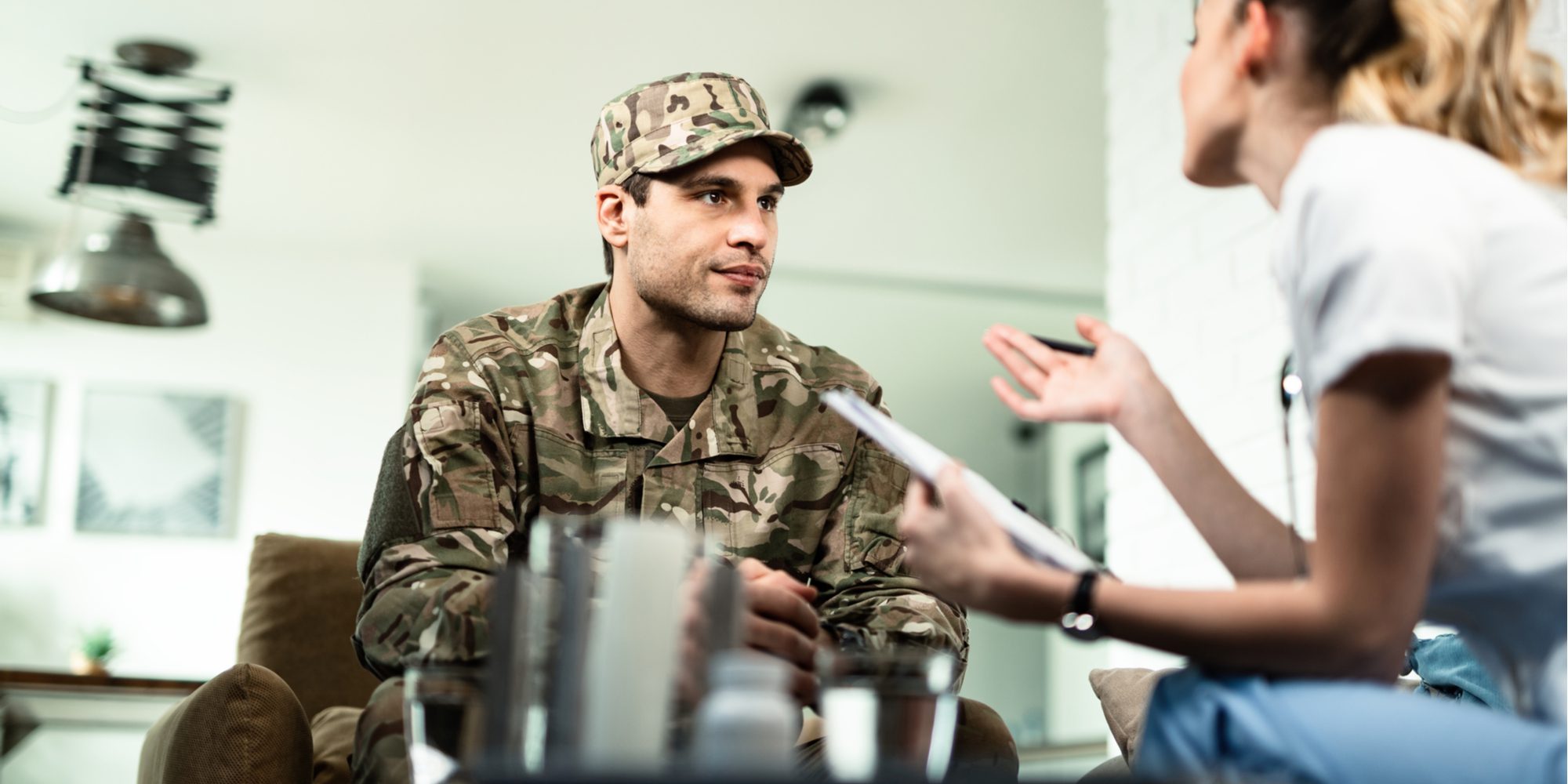 To start, drug or alcohol rehab facilities throughout the United States operate under one main goal: to help people heal from addiction and other mental health disorders. The difference with veteran rehab facilities is that treatment is focused on common issues that military personnel experience upon their return to civilian life.
Research shows that military veterans are at a higher risk for developing substance use disorders. According to the U.S. Department of Veterans Affairs, 10% of veterans returning from Iraq and Afghanistan experience struggles with addiction. Furthermore, veterans are more likely to also have mental health issues such as depression, PTSD, and thoughts or attempts of suicide.
---
for Veterans by Veterans
Are you or a loved one in need of help?
---
This is why it's important that there are veteran-focused treatment centers. Treatment for veterans should take into consideration these statistics and the specialized care that many military personnel need. Standardized treatment programs often are not as effective for veterans because they do not understand the experiences that veterans go through while serving the country. Things like combat exposure, physical injury, and military sexual trauma are all factors that contribute to the type of care veterans need. 
Fortunately, specific rehab treatment for veterans is available. These treatment programs have helped military personnel just like you to achieve long-term sobriety and emotional wellness.
What Can Veteran Rehab Facilities Near Me Treat?
If you are seeking treatment that is specific for veterans, keep in mind that you will benefit most from a program that is made by and for veterans like you as well as one that is curated for your individual experiences and recovery needs. The best veteran rehab facilities near you should offer the following:
1. Addiction Treatment
Drug or alcohol addiction is a serious problem that affects countless veterans in the United States. Oftentimes, veterans resort to using drugs, prescriptions, binge drinking, and other methods as a way to cover the pain they have (physical and emotional) after returning from duty. But while it can feel as though drugs and alcohol make the world a little easier to handle, this is only temporary relief. The root of your struggles will never resolve unless you seek substance abuse treatment.
Addiction treatment for veterans typically starts with the detoxification process. It is vital to your wellbeing that detox in a safe environment with medical supervision. Drug or alcohol withdrawal symptoms can be dangerous and even deadly. For example, withdrawal symptoms in cases of drug addiction can include:
High blood pressure

Sweating

Nausea and vomiting

Body aches

Seizures

Heart failure 
Thus, receiving supervised medical detox is key in starting your recovery the right way. Not only will you have access to medical care if you need it, but you will also receive support as you go through this challenging process. After detox, you will be ready to begin the mental and emotional work that comes with battling addiction.
The type of addiction treatment you get depends on your individual needs and life circumstances. Many veterans find it most useful to attend a residential rehab program after detox to continue their care in a safe, sober, and supportive environment. 
In residential rehab, you do not have access to drugs or alcohol, which takes away outside temptations. Additionally, you will be able to get the most out of your treatment program as you attend individual counseling sessions, group therapy, and other unique approaches to treatment, which might look like:
Eye movement desensitization and reprocessing (

EMDR

)

Cognitive behavioral therapy (CBT)

Recreational therapy

Post-discharge care

Access to

alumni services
There are other treatment options for those who are unable to attend a residential program. These include a partial hospitalization program as well as intensive outpatient treatment. 
As always, be sure to check in with a mental health professional before choosing a treatment program to make sure that you are following the best path toward recovery. You might be surprised to discover that you need different services than you expected, especially if you have undiagnosed or untreated mental health disorders.
2. Mental Health Disorders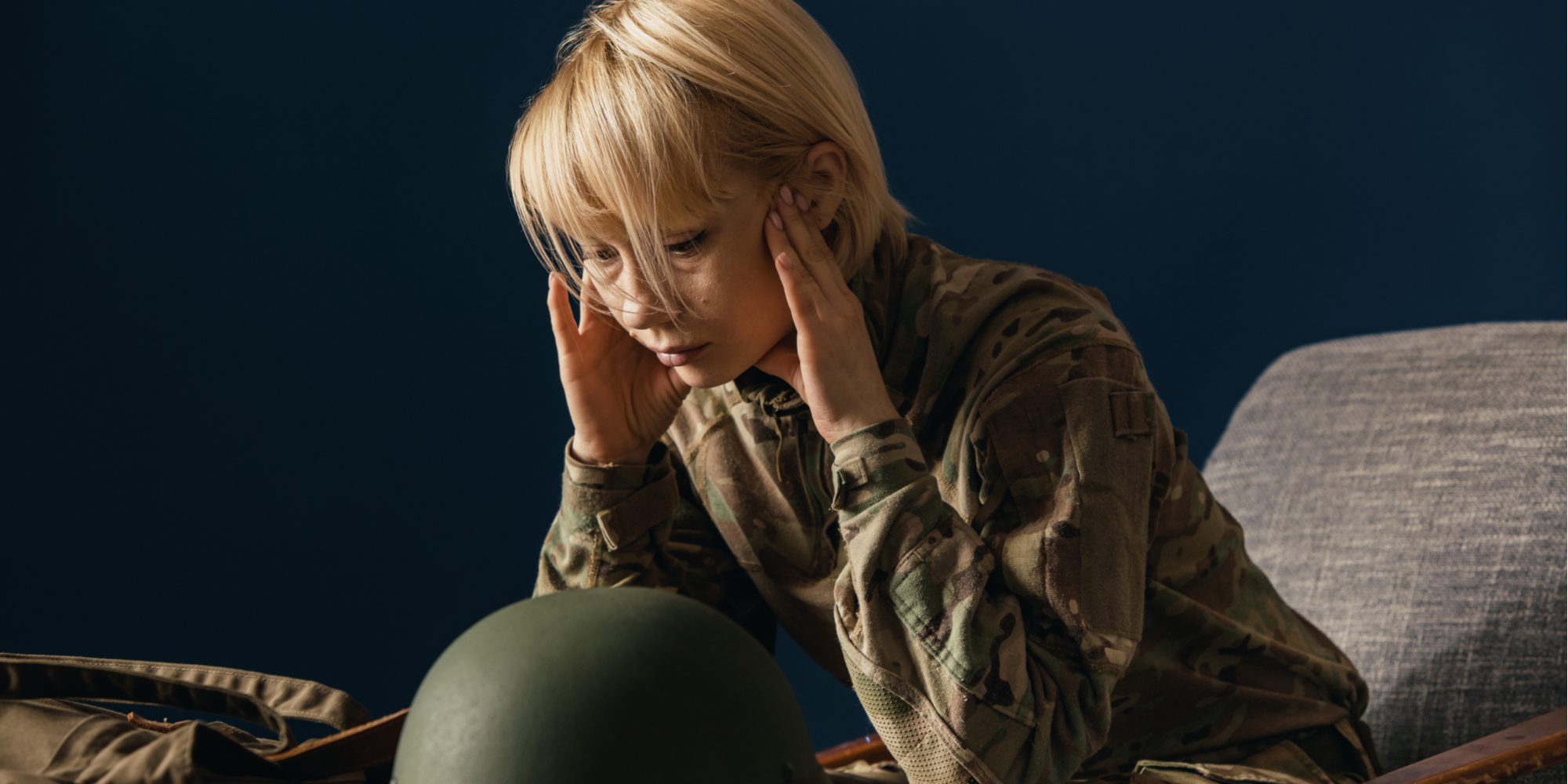 Veteran rehab centers in your area should also offer services that work to address your mental health concerns. Mental health issues that veterans often face include:
A large number of veterans struggle with post-traumatic stress disorder in particular, but any of these mental health issues come with their own challenges and dangers that can block your progress toward living a healthier, happier life. This is why it is so important to find mental health treatment as a veteran.
3. Co-Occurring Disorders Treatment
Mental health issues frequently go hand-in-hand with addiction. While you might feel as though you only need addiction treatment, you might also have undiagnosed mental health disorders that make it more challenging for you to heal after serving.
Co-occurring disorders treatment addresses both addiction and mental health issues through a variety of services, including the ones listed above that come with traditional substance use treatment. It's important to note that you cannot fully heal from addiction or the symptoms of mental health disorders if you do not treat both simultaneously. For the most effective, long-term treatment, find a veteran rehab center that will work with all of your needs: physical, mental, and emotional.
Are There Veteran Rehab Facilities Near Me?
Now that you have an idea of how veteran rehab facilities can help you recover, you're probably wondering, "Are there veteran rehab facilities near me?" Luckily, Heroes' Mile, a rehab center made by and for veterans, offers all of these services and more, right here in DeLand, Florida.
Our specially trained staff members are ready to help you get back on your feet and out into the community. For more information, please call 888-838-6692 or take the first step by filling out our confidential form today.
---
for Veterans by Veterans
Are you or a loved one in need of help?
---