Art Therapy for Veterans and PTSD
If you're not familiar with art therapy, you may be surprised to learn that it can do wonders for veterans living with post-traumatic stress disorder (PTSD). In fact, art therapy services can help with a variety of mental health issues, including both post-traumatic stress and substance use disorders.
But what benefits can you expect from art therapy? And what makes it such a useful treatment option for United States military veterans? Keep reading for all of this information and more.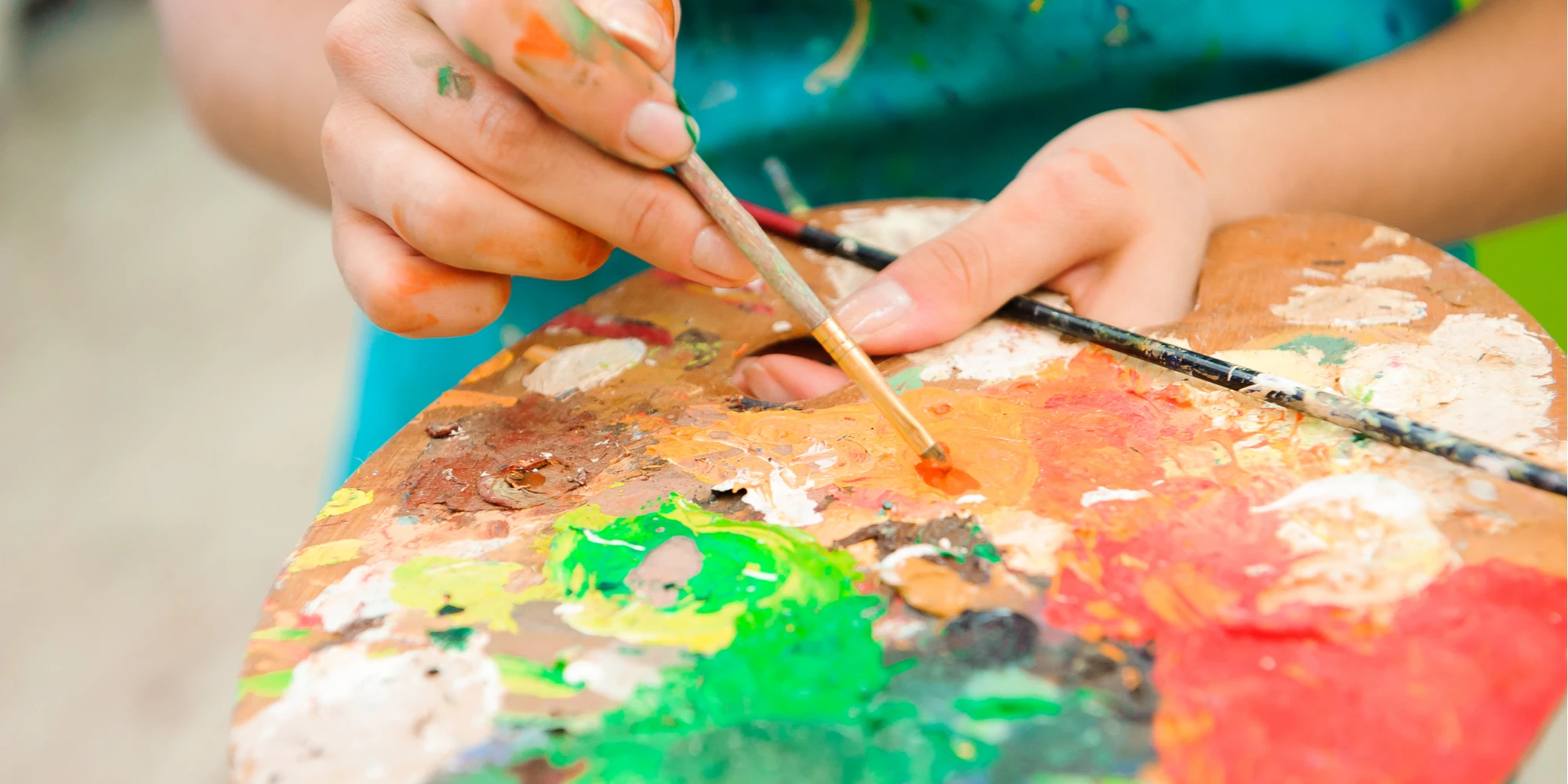 How Does Art Therapy Work?
When you think of art therapy, you might imagine arts and crafts or basic classes in how to practice art. But the reality is that art therapy is based on sound psychological theories and is an evidence-based treatment.
During a session, art therapists work with people to help them express themselves in new ways. By showing them a new creative process, art therapists give patients a new avenue for self-expression and communication. And that can make a lot of difference for people suffering from mental health or substance abuse issues.
Sometimes you may feel like you don't have the words to express how you feel. In other situations, you may not even be totally sure of what you're feeling. Art therapy fosters self awareness and communication to help you identify and express these thoughts and emotions. In this way, you'll be empowered to better communicate what you're feeling, which can help with other treatment modalities.
That's a general overview of art therapy and how it works, but it doesn't cover all of the benefits it has for veterans. Let's take a closer look at who this treatment can help and what specific benefits it can offer you.
Can Art Therapy Help You?
As we've covered, art therapy is a popular treatment option for military personnel with PTSD and/or substance abuse issues. By helping to build new communication skills, it can lead to major breakthroughs in recovery. But art therapy's benefits go far beyond that.
First and foremost, art therapy can improve social skills beyond just communication. Discussing art with others may help to develop key social skills in interacting with others in honest, respectful ways. For people receiving professional treatment, this can mean an improvement of interpersonal relationships when they get home.
All of these new skills culminate in reduced anxiety and a drastically improved ability to reconcile emotional conflicts. After all, once you can better understand what you feel and why, you'll feel more at-ease in your own skin and better be able to relate with others. While learning these skills is a natural part of human development, invisible wounds of war can make it easy to forget these lessons. Thankfully, art therapy serves as a timely reminder of how to connect with the people around you.
It's important to remember that art is for people of all ages and ability levels; it isn't just for children or professionals. You don't have to be the next Picasso to benefit from these therapeutic activities. You only need to give it an honest, fair try and see what it can do for your self-expression.
Helping Veterans Start Recovery
At Heroes' Mile, we employ veteran-specific PTSD and addiction recovery treatments. That means that we provide art therapy, like all of our evidence-based treatment options, in a way that uniquely addresses veterans' needs. For instance, we take into account issues like military sexual trauma, addiction as a result of post-traumatic stress, and other factors that uniquely or disproportionately affect military personnel.
Whatever questions you have about our programming, we'll be happy to answer them. Call our admissions specialists at 888-838-6692 or fill out a confidential contact form and ask your questions there. No matter how you want to reach out, taking that first step is a major milestone in your journey toward recovery.