When you think of issues affecting veterans, eating disorders may not be the first thing to come to mind. But there is growing evidence that eating disorders like bulimia and anorexia nervosa are relatively common struggles that veterans can face during after their service. And in many cases, the only path toward recovery lies in eating disorder programs like the one offered here at Heroes' Mile.
But why do veterans face such an increased risk of developing an eating disorder? And why do they so often find routine eating disorder treatments ineffective? Keep reading for answers to all of your questions about how to find the right eating disorder program for you.
Why Do Veterans Develop Eating Disorders?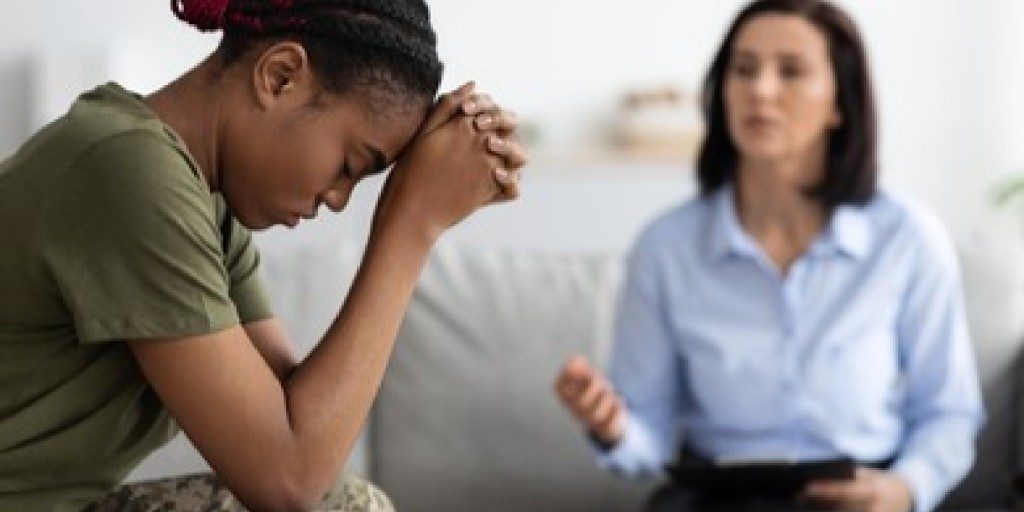 While each veteran's circumstances and mental health are unique, the current body of research clearly demonstrates that there is a strong link between trauma and eating disorders. While the cause behind this link is not totally clear, some researchers theorize that this could be due to a perceived lack of control in individuals living with PTSD. PTSD symptoms like avoidance behaviors and traumatic flashbacks can feel overwhelming, and many individuals may look to food as a way to exert control over their bodies.
Of course, this is just one potential cause of eating disorders in veterans, but the overall message is clear: Veterans living with PTSD are more likely to require help via eating disorder programs. This means that veterans who have experienced combat exposure or military sexual assault are at particular risk of developing an eating disorder.
Now that we have established a basic understanding of why veterans face increased risk of developing eating disorders like anorexia, bulimia, or binge-eating disorder, it's time to look into how veterans can best get eating disorder treatment.
Eating Disorder Programs for Veterans
While veterans face increased risk of developing eating disorders, that does not mean that traditional eating disorder treatment programs can always help them. This is because, like other mental health and addiction issues, veterans experience eating disorders in unique ways. Because disordered eating is so tightly connected with trauma for veterans, civilian eating disorder programs may not be equipped to deal with these less common circumstances.
In these circumstances, it can be hard for military personnel to recover from eating disorders when they may not feel supported or understood by their peers. That's why a veteran-focused eating disorder program like ours is preferred; with only veterans in treatment and many veterans on staff, individuals often find more understanding and better treatment outcomes when they enroll in veteran-exclusive eating disorder programs.
But what can treatment options can veterans expect when they enroll in our veteran eating disorder program?
Eating Disorder Treatment Options for Military Personnel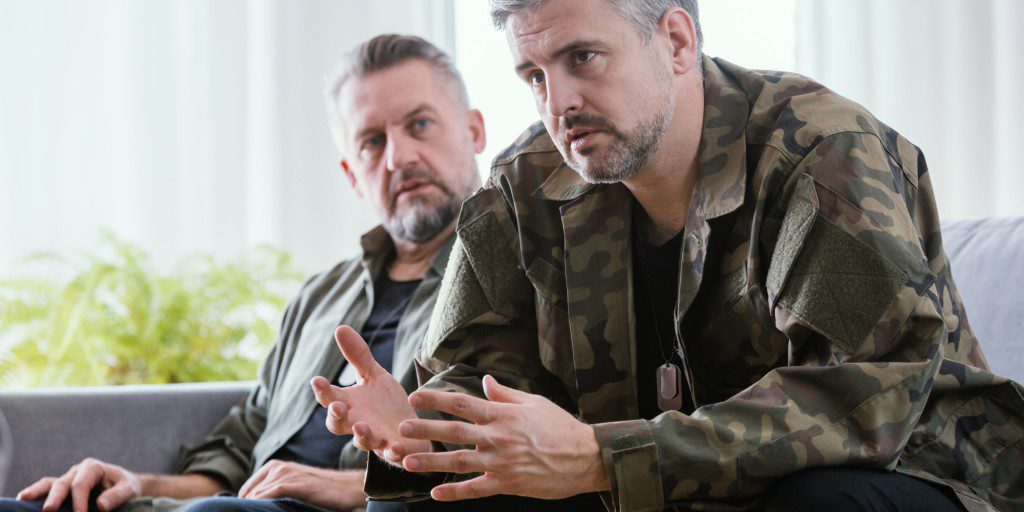 At Heroes' Mile, our veteran eating disorder program includes a variety of evidence-based therapeutic modalities. And with individualized treatment programs, we're able to cater each individual's treatment program to their unique struggles and recovery goals.
With that in mind, some of our most common eating disorder treatment options include:
Group therapy: During group therapy sessions, individuals share their experiences to help identify maladaptive thought patterns. In short, this means recognizing thoughts and behaviors that are self-destructive and contribute to disordered eating. By discussing shared issues with their fellow veterans, individuals in our eating disorder program can learn healthier, more constructive ways of thinking.
Enhanced cognitive behavioral therapy: In this individual therapy, veterans work with licensed mental health professionals to discuss their relationship with their bodies in order to develop healthier habits.
Nutritional therapy sessions: Nutritional therapy helps veterans find healthy ways to fuel their bodies without being overly restrictive or damaging their well-being.
Acceptance and commitment therapy: This type of therapy addresses and eases anxiety symptoms. While this may sound unrelated to eating disorders, it's important to remember that PTSD is primarily an anxiety disorder, and easing its symptoms often makes it easier to treat eating disorders as well.
Exercise programming: In our eating disorder program, exercise is a crucial part of recovery. But we focus on exercise as a means of relieving stress, and we also help veterans learn to avoid harmful compensatory behaviors when they cannot exercise, since these behaviors often fuel eating disorders.
These are just some of our eating disorder treatment options, and more may be added or substituted depending on an individual's unique needs. Similarly, we offer both residential and outpatient options for our eating disorder program. By providing highly customizable care to veterans in need, we do everything in our power to give you the best shot at a successful recovery.
Enroll in Our Eating Disorder Program in Florida Today
If you're ready to get help from people who can understand what you're going through, then it's time to enroll in our veteran-exclusive eating disorder program. Located in DeLand, Florida, our veteran addiction and mental health treatment center is fully equipped to help you make a complete recovery and regain control of your daily life.
Would you like to learn more about how our eating disorder program can help? Call our friendly admissions specialists at 1-888-VET-NOW2 or ask your questions online. If you're a veteran living with an eating disorder, then we've got your six.