Why Choose Heroes' Mile?
for Veterans by Veterans
Veteran rehabs offer many advantages that civilian rehabs can't, including peer support and trauma-informed care. But even among rehabs for veterans in Florida, some veteran addiction treatment centers offer more care than others. At Heroes' Mile, we are completely committed to looking out for our veterans by giving them every tool they need to succeed in their fight against addiction.
The Heroes' Mile Difference
Veterans Serving Veterans:
Heroes' Mile was founded as a veteran rehab by addiction experts in conjunction with Lieutenant General William Lennox. To best serve our veteran population, our staff is made up of military veterans who can best understand addiction in veterans through common ground.
Community Care Partners:
We are partnered with the Department of Veterans Affairs (VA), which allows us to work in tandem with other healthcare providers to provide the best results to military personnel who need addiction treatment.
View More Veteran Testimonial Videos
Group and Individual Therapies:
Sometimes, what a veteran needs most is to connect with other veterans who know what they're going through. But other times, military personnel need one-on-one attention from mental health and addiction experts. And no matter what our veterans need, we have flexible, personalized treatment options to give them the tools they need to get and stay sober.
Speak With Our Veteran Admission Specialists to Learn More
Equine Therapy:
By undergoing therapeutic activities with horses on our spacious campus, veterans can learn how to take care of themselves by taking care of another creature. 
Private, 10-Acre Campus:
We value the privacy of our veterans, and our 10-acre, secluded campus provides space for recreational and athletic activities to help veterans de-stress and stay active while working on their addiction recovery journeys.
Learn More about our Facility
Nutritional Education:
In the fight against addiction, it's essential that veterans have access to high-quality foods that will give them the energy to be active participants in their recovery. Each veteran receives a personalized meal plan specifically designed to keep them healthy and ready to continue the war against substance abuse.
Personal Training:
Veterans who take care of their health are more likely to stay in recovery long-term. That's why we have a personal trainer on staff, and his background as a Navy SEAL qualifies him to both understand what veterans with addiction issues go through and to provide expert advice on physical health.
Fill Out Our Contact Form to Speak With An Admissions Specialist Today.
Relapse Prevention Planning:
Sometimes, you have to lose the battle to win the war. But our relapse prevention planning gives clear guidelines on what veterans can do to stay sober when they can feel a relapse coming on. Not only does that mean better treatment outcomes for our vets, but it means peace of mind and relief for their families.
Education and Support for Military Families:
Both addiction and military service have profound effects on families. To help restore family bonds and make sure our veterans have a supportive environment to go home to, we work with families to share information on addiction, veteran life, and how they can help support the military personnel in their lives.
"What an awesome program for vets. Incredible and helpful and friendly staff that will guide you through recovery and your first steps to sobriety."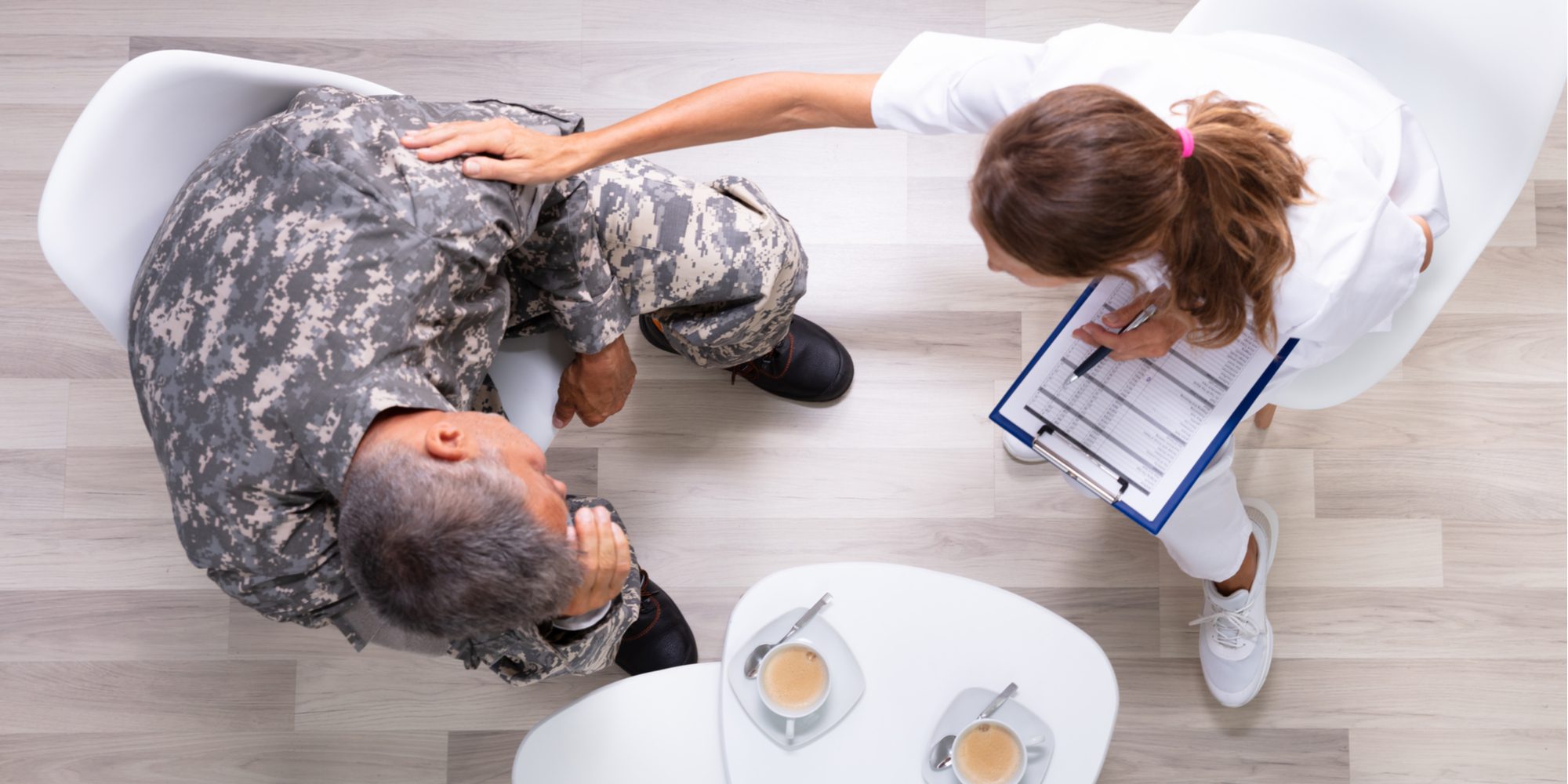 Full Continuum of Care:
From a medical drug and detox program to inpatient addiction treatment to outpatient treatment options, Heroes' Mile works with veterans through every step of recovery. By helping veterans adjust to life's challenges through the stages of recovery, we empower veterans to stay stable and in-control from the moment they decide to get help.
Call Now to Learn About Our Veteran Programs