Substance use disorder is a widespread issue across the United States, but few feel its impact more strongly than veterans. When it's time to get help, it's important to research rehab centers and types of treatment to make sure you can make the best, most informed decisions for your life. Read on, and we'll discuss the prevalence of substance misuse in veterans, drug rehab effectiveness statistics, and why a veteran-exclusive treatment center may be right for you.
Veterans with Substance Use Disorder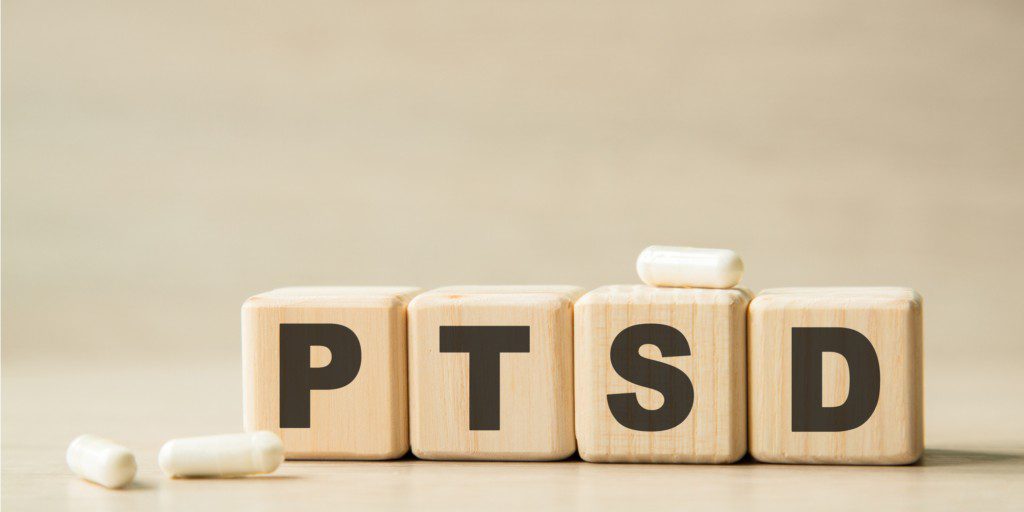 Veterans are more likely to be diagnosed with substance use disorder than civilians. Between combat exposure, post-traumatic stress disorder (PTSD), military sexual trauma (MST), and the other stressors of military life, veterans must face their share of hardships. To cope with the range of mental illnesses or physical wounds they may encounter, some veterans come to rely on substances to alleviate their pain.
Consider the following:
Substance use disorder is a complex, varied issue, particularly amongst veterans. It's important to seek help if your substance use has a negative impact on your life. But does rehab really work for veterans? To answer that, it's important to consider drug rehab effectiveness statistics.
---
for Veterans by Veterans
Are you or a loved one in need of help?
---
How to Measure Drug Rehab Success Rates
What constitutes successful substance abuse treatment? There are several factors by which someone could judge and rank types of treatment programs. They may determine success by a patient's length of sobriety, performance when returning to the workforce, or overall reported happiness and quality of life.
All treatment outcomes, whether viewed as good or bad, are the culmination of these different aspects. It can be worth viewing them independently of drug rehab effectiveness statistics to get a better idea of what you want drug rehab to do for you. There are some aspects of life that may not be captured in numerical data.
Consider the following statements, and ask yourself which ones are the most important for you to achieve:
I have been sober for a long time.
I feel happy more often than not.
My relationships with friends and family are strong.
I am a productive member of my community.
I regularly engage in my hobbies.
I'm a successful and efficient worker.
When you think about drug rehab in this regard, it becomes easier to define and organize your priorities. You can discuss them in more detail with our team at Heroes' Mile, and they'll build a treatment plan designed to help you reach your most important goals.
Types of Substance Abuse Treatment Programs
Drug rehab effectiveness statistics can be broken down to compare different treatment programs. Before discussing which types of treatment tend to be most effective, however, it's important to understand what each program does.
Drug and Alcohol Detox Program
A common type of treatment program for addiction is detoxification. This is an important first step for those whose bodies have developed a physical dependence on drugs or alcohol. To clarify, having a dependence on a substance means that one's body can no longer operate properly without it. But by going through a detox program in a safe environment, the body can relearn how to function without drugs or alcohol.
Detoxification usually takes between five and seven days to complete. Withdrawal symptoms can make it an uncomfortable process, but at Heroes' Mile, our trained medical specialists will monitor your status around the clock. They possess the resources necessary to soothe your symptoms and keep you safe throughout detox.
Residential Drug and Alcohol Program
For a more involved and intensive treatment, individuals may want to consider a residential rehabilitation program. Clients who elect for this type of program will live at the facility for the duration of their treatment. Residential rehab supplies 24/7 care and access to licensed addiction specialists, mental health counselors, and trauma-informed physicians. They will help build a unique treatment plan tailored to your needs as a veteran with substance use disorder.
Residential rehab programs use a variety of therapy options to help patients. Through the use of support groups, job-ready training, and one-on-one therapy sessions, patients can expect to learn a lot of vital life skills. These include healthy coping mechanisms, emotional processing, and communication skills. Addiction recovery is more than drug rehab effectiveness statistics; it's also about rebuilding your life with long-term happiness and success in mind.
Treatment options used during residential rehab may involve:
Participate in these treatment options and more at Heroes' Mile, where your recovery plan will be personalized to your needs.
Intensive Outpatient Program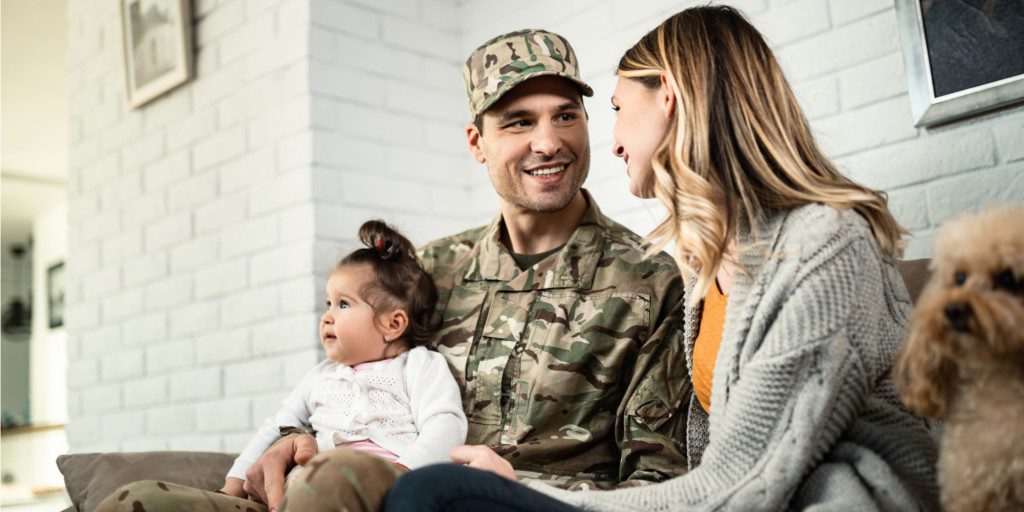 Another commonly used program in rehab centers is an intensive outpatient program. Outpatient clients may come on-site for a few hours each day. While there, they can expect to check in with addiction counselors, continue regular therapy sessions, and develop a deeper understanding of how to handle the transition back to civilian life. An intensive outpatient program allows you to venture back into your community and reconnect with those around you, while still providing a baseline sense of stability that will never waver.
Heroes' Mile patients begin planning for discharge from day one. This extends not only to those shifting from our inpatient to outpatient program, but the many years beyond as well. During your time as an outpatient client, you will have the stability and freedom to dedicate more of your focus to rebuilding the personal, financial, and occupational areas of your life. We will stay with you every step of the way.
Drug Rehab Effectiveness Statistics
Does rehab work? Recent years have shown a drastic shift across the United States as efforts are made to destigmatize rehabilitation and mental health issues. This has given treatment centers more visibility than ever before, and it has resulted in a newfound push to reduce substance misuse across the country.
For example, the number of opioid medications prescribed in the United States decreases every year. On the other hand, the prevalence of medication-assisted treatment (MAT) for substance abuse has been on the rise. MAT has proven to be effective at fighting opioid use disorder and increasing one's odds of maintaining sobriety in the long term. As of January 2020, Medicare expanded coverage to include treatment programs that utilized MAT, increasing access for everyone.
Of the patients discharged from drug rehab in 2019, over 60 percent either completed treatment or transferred to further treatment. Only about one in four patients dropped out, which greatly impacts their likelihood of attaining long-term sobriety.
Time spent receiving addiction treatment is one of the most influential factors on drug rehab effectiveness statistics. The National Institute on Drug Abuse recommends a total time in treatment (from detox through outpatient) that is no shorter than 90 days. In some cases, patients may need to spend 12 months in treatment to maximize its impact, while other situations require years of work and upkeep. Overall, staying engaged in rehab and seeing it through to the end will increase your chances of success.
Relapse Rates
Relapse rates for substance use disorder are on par with those for other chronic diseases, such as asthma and hypertension. The stigma surrounding substance use means it tends to be viewed differently, but in reality, people can manage their symptoms and improve their quality of life for all of these chronic diseases.
Look at it another way: As long as the time between relapses increases, you are improving and getting better at replacing substance use with healthier coping methods. Relapse is not the end of that, nor does it mean all your hard work up to that point was meaningless. That time spent sober is still valuable, even if you stumble along the path to recovery.
With that in mind, a majority of veterans are expected to relapse during their journey to recovery. But don't let this dissuade you from seeking the help you need. Again, relapse does not indicate failed treatment. It only means you need to continue or alter your current addiction treatments.
By continuing and completing your treatment, your odds of relapse decrease dramatically. In addition, residential rehab centers like Heroes' Mile are nearly twice as effective as 24-hour detox centers. Despite this, only 18 percent of drug rehab admissions in 2019 were for residential rehabilitative services. You can increase that number by choosing Heroes' Mile and boosting your odds of long-term success.
The Best Substance Abuse Treatment
The question of which addiction treatment is the best is a bit of a misnomer. Recovery is a long process, and it doesn't have a single "right" approach. Every individual has a unique healing journey, and their treatment plan reflects their own experiences, situations, and needs.
Raw data from drug rehab effectiveness statistics would suggest that an inpatient program is the "best" treatment for individuals with substance use disorder. While residential rehab has proven to be a vital component of success, it shouldn't discredit the impact of other types of treatment.
The truth is, there is no one "best" treatment. In fact, drug rehab effectiveness statistics overwhelmingly suggest that completing a full continuum of care. Detox is a crucial first step for many, and long-term sobriety can depend on continuing treatment through an outpatient program. To give yourself the best chance at a full recovery, you should take advantage of every opportunity available.
At Heroes' Mile, our staff are ready to help you set goals and reach them. If you're not sure what would be best for you, we're here to guide your steps. We utilize a combination of proven treatment programs to ensure our patients make meaningful strides towards recovery. Together, we can overcome any hurdle and plan for a bright future without drugs or alcohol.
Addiction Treatment Centers for Veterans
The drug rehab effectiveness statistics currently available can't capture the differences in quality between traditional and veteran-exclusive treatment centers. Traditional rehab facilities lack the specialized care that veterans need, which can cause some veterans to avoid, quit, or have a poor experience with substance abuse treatment. To optimize your treatment and set yourself up for success, you may want to consider a rehab center built for veterans, by veterans.
Heroes' Mile offers evidence-based, trauma-informed treatment options developed by an experienced staff of fellow veterans. We are the best equipped team to help you because we've been you. We understand the unique challenges that you face as a veteran and can supply you with the tools you need to overcome any obstacle.
It's your turn to heal from substance use disorder. Contact us today by calling our admissions specialists at 888-838-6692 or filling out a confidential contact form online. We're ready to get you started on the path to recovery.
---
for Veterans by Veterans
Are you or a loved one in need of help?
---