As a service member, knowing when it's time for veteran drug rehabilitation can be difficult. You may feel unsure about whether your symptoms are "bad enough" to warrant treatment, or you might feel pressure to handle addiction and mental health issues on your own. Unfortunately, substance use disorders and invisible wounds of war rarely go away without help. That's what we're here for.
If you're unsure about receiving substance abuse treatment for veterans, then just ask yourself these simple questions.
Am I Dealing with Psychological Wounds?
Many veterans with post-traumatic stress disorder (PTSD) and military sexual trauma (MST) are at increased risk to develop a substance use disorder. These are known as co-occurring disorders; two separate issues that worsen each other. For military personnel who had combat exposure, the risk to develop PTSD and a subsequent addiction is even higher. So if you've been diagnosed with PTSD or suspect that you may have it, you're more likely to need a veteran drug rehabilitation program.
Part of what makes military personnel with PTSD more likely to develop addictions is the fact that they often need painkillers. These prescription drugs treat pains and wounds from combat, but they're also highly addictive. For this reason, you need a drug rehab immediately if you find yourself needing an increasing number of prescription opioids.
---
for Veterans by Veterans
Are you or a loved one in need of help?
---
Even if you haven't been diagnosed with PTSD, though, you may still be living with invisible wounds of war. You may be living with undiagnosed PTSD if you routinely experience the following symptoms:
Feelings of distress or unease in large crowds
Avoidance behaviors in situations that remind you of past trauma
Mistrust of people you would normally be close with
Insomnia
Recurring anxious and worried thought patterns
If you are a veteran with these PTSD symptoms, then you should reach out to a mental health professional immediately. Left untreated, these issues can worsen and, in many cases, lead to substance use disorder.
Am I Addicted to Drugs?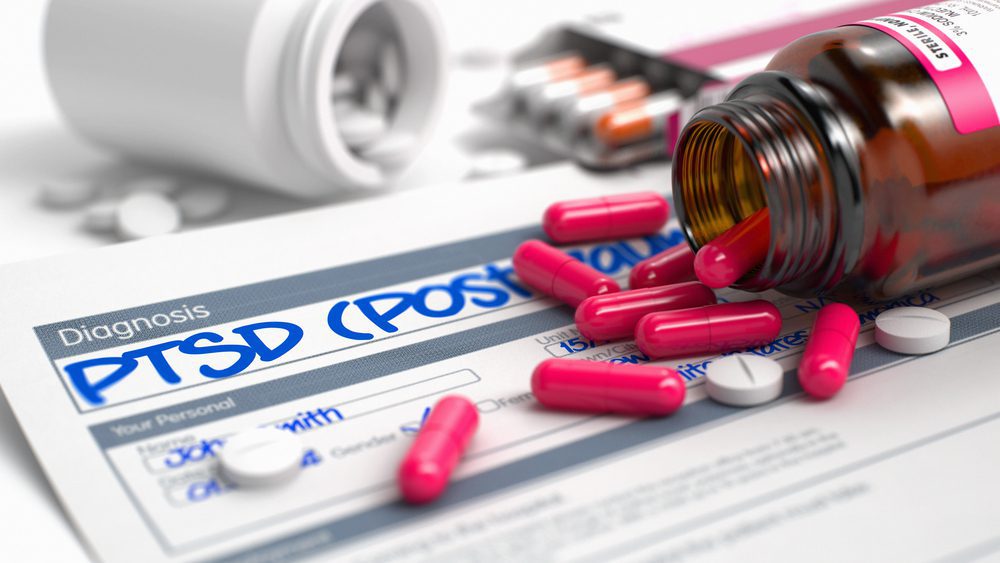 Like many people, you might struggle to determine whether or not you're addicted to drugs or alcohol. When does regular drinking become too much? Is there a way to control drug use? These are all common questions, and to answer them, you only need to look at the definition of addiction.
You'll know you're suffering from alcohol or addiction when you can no longer stop using the substance. For example, you might skip an event with family members to stay home and drink. This is a classic sign of alcohol dependency. Additionally, you might notice yourself making plans to spend a night sober, then drinking or using drugs anyway.
Many people in the early stages of addiction insist that they can "quit whenever [they] want to." But the reality is that addiction often becomes uncontrollable long before people recognize it. Even if you feel in control, these are all signs that you have an alcohol or drug addiction. And if that's true, then you need addiction treatment ASAP.
Can a Civilian Rehab Help Me?
You may feel tempted to go to a conventional rehabilitation program. And while we respect and encourage all paths to recovery, there's reason to doubt whether a civilian treatment center can help you. According to the Department of Veteran Affairs, service members have unique treatment needs and concerns that need to be addressed. And only a veteran drug rehabilitation program can provide that kind of care.
At Heroes' Mile, we are staffed by veterans who understand the issues you're facing. From our equine therapy to group rehabilitation courses, we take every opportunity to help you along the path to lifelong recovery.
Would you like to learn more about our veteran drug rehabilitation programming? You can call our admissions specialists at 1-888-VET-NOW2, or you can fill out our confidential contact form and our admissions team will get back to you as soon as possible. Remember, you are not alone in the fight against substance abuse. We've got your six!
---
for Veterans by Veterans
Are you or a loved one in need of help?
---