Substance use disorders are incredibly common in veterans. This is especially true for veterans who are struggling to return to civilian life and/or struggling with mental health disorders, like post-traumatic stress disorder (PTSD). Using drugs and alcohol to avoid painful memories and mental illness symptoms might feel like the only option, but the use of these substances comes with serious health consequences. And without enrolling in a drug rehab, many veterans notice their quality of life diminishing.
Specifically, drug addiction is particularly dangerous for veterans and can even be deadly if left untreated. This is why it's so important for veterans to find addiction treatment. But what will drug rehab look like? In this article, we will address all of your questions about drug rehab for veterans so that you can start your journey toward recovery.
Signs of Drug Addiction in Veterans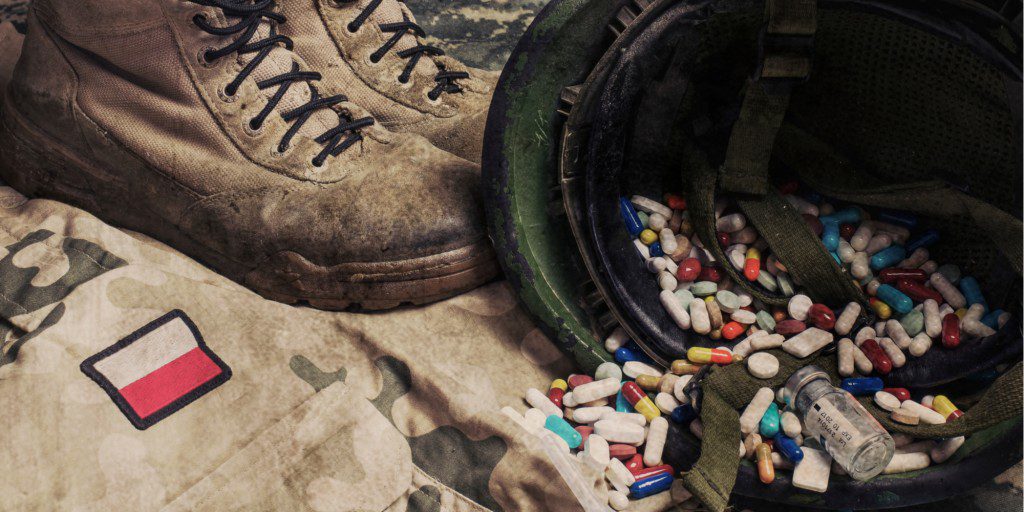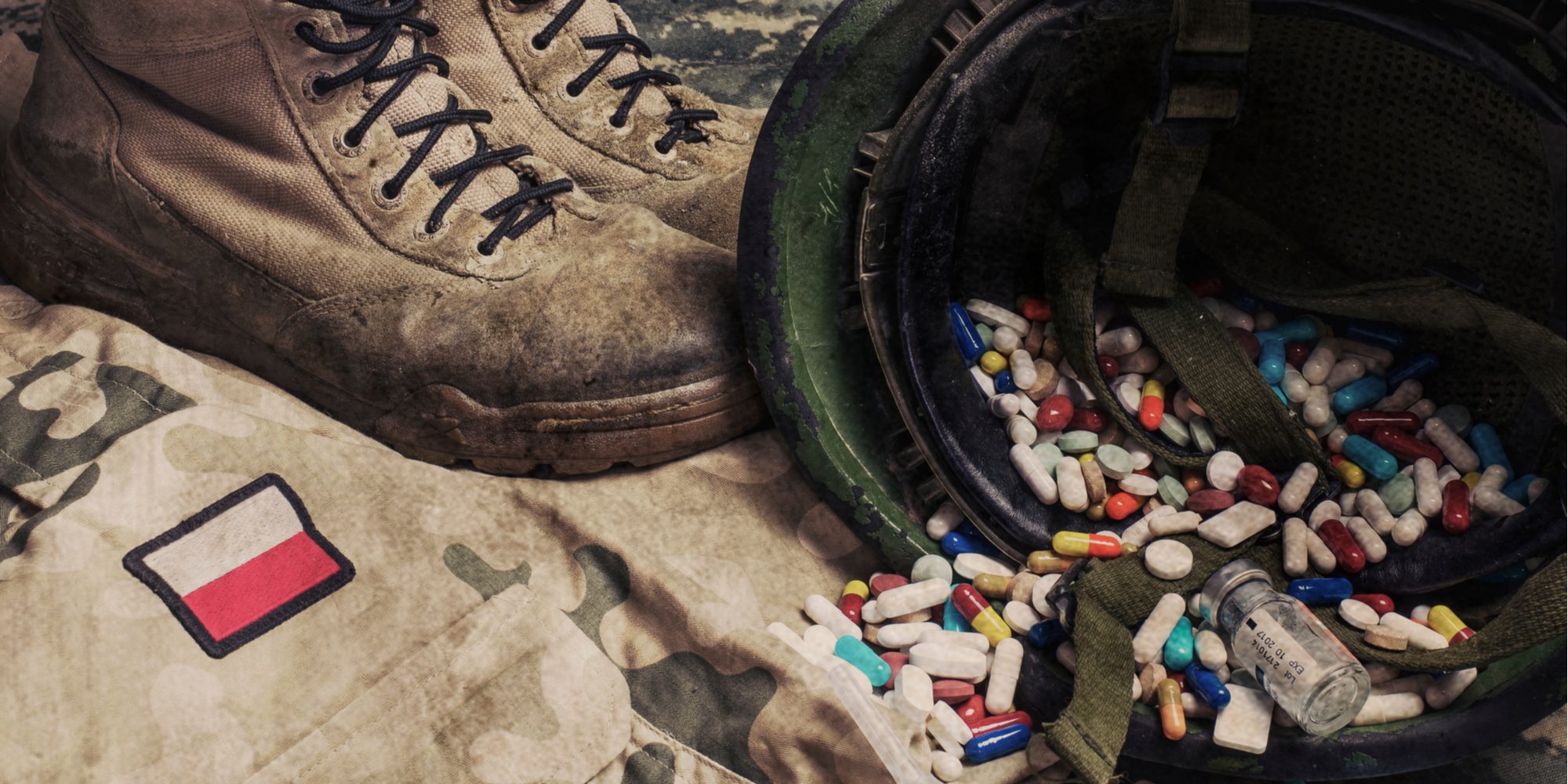 As stated above, veterans struggle with drug addiction for a variety of reasons. For example, while on active duty, military personnel experience dangerous, shocking, and traumatic events. Things like combat exposure, military sexual trauma, and other day-to-day military experiences can all contribute to veterans' use of illegal drugs when they return back home.
All too often, veterans come home with symptoms of mental health conditions alongside drug addiction. In fact, according to the U.S. Department of Veterans Affairs, over 20 percent of veterans have both PTSD and substance use disorder.
---
for Veterans by Veterans
Are you or a loved one in need of help?
---
Because of this combination, it can be challenging to detect the signs of drug addiction. Some common red flags include:
Changes in mood

Impulsive behaviors

Worsened mental health symptoms

Needing a higher dose of drugs to feel the effects

Using drugs to "cope" with physical or emotional pain
If you are struggling with an addiction to drugs, treatments are available. Be mindful if any of these signs seem familiar so that you can find a veteran-friendly drug rehab center immediately.
Drug Rehab Treatment Programs
For veterans who are seeking substance abuse treatment, it's important to understand exactly what these treatment programs offer. Below, we outline the main types of treatment for drug addiction so that you can learn more about your treatment options.
Drug and Alcohol Detox Program
Before you are able to address the emotional side to drug addiction, you must be physically ready to find long-term recovery. This means that you will most likely have to go through a drug and alcohol detoxification program.
Addiction is not just a mental health issue—it becomes a physical health concern as well. When drugs are used frequently and in high doses, your body can become dependent on them. This means that it grows to expect and even need the effects of the drugs. If you do not give your body what it desires, you can experience severe withdrawal symptoms, such as vomiting, shaking, emotional distress, and even life-threatening seizures.
Therefore, your first step in a drug rehab center is going through a safe, medically supervised detox process. Only after you successfully go through this process can you move forward in learning life-long skills to manage your addiction and mental health concerns.
Inpatient Drug Rehab and Residential Treatment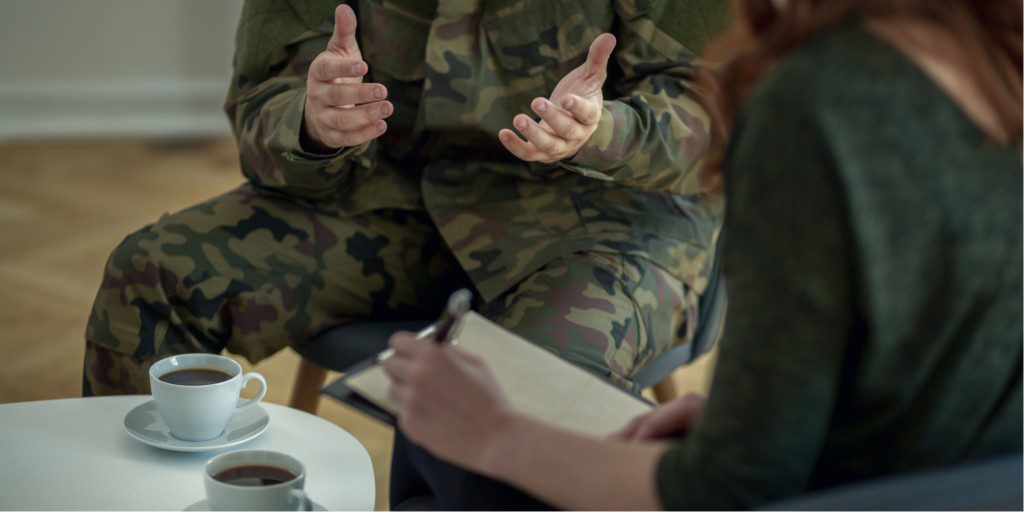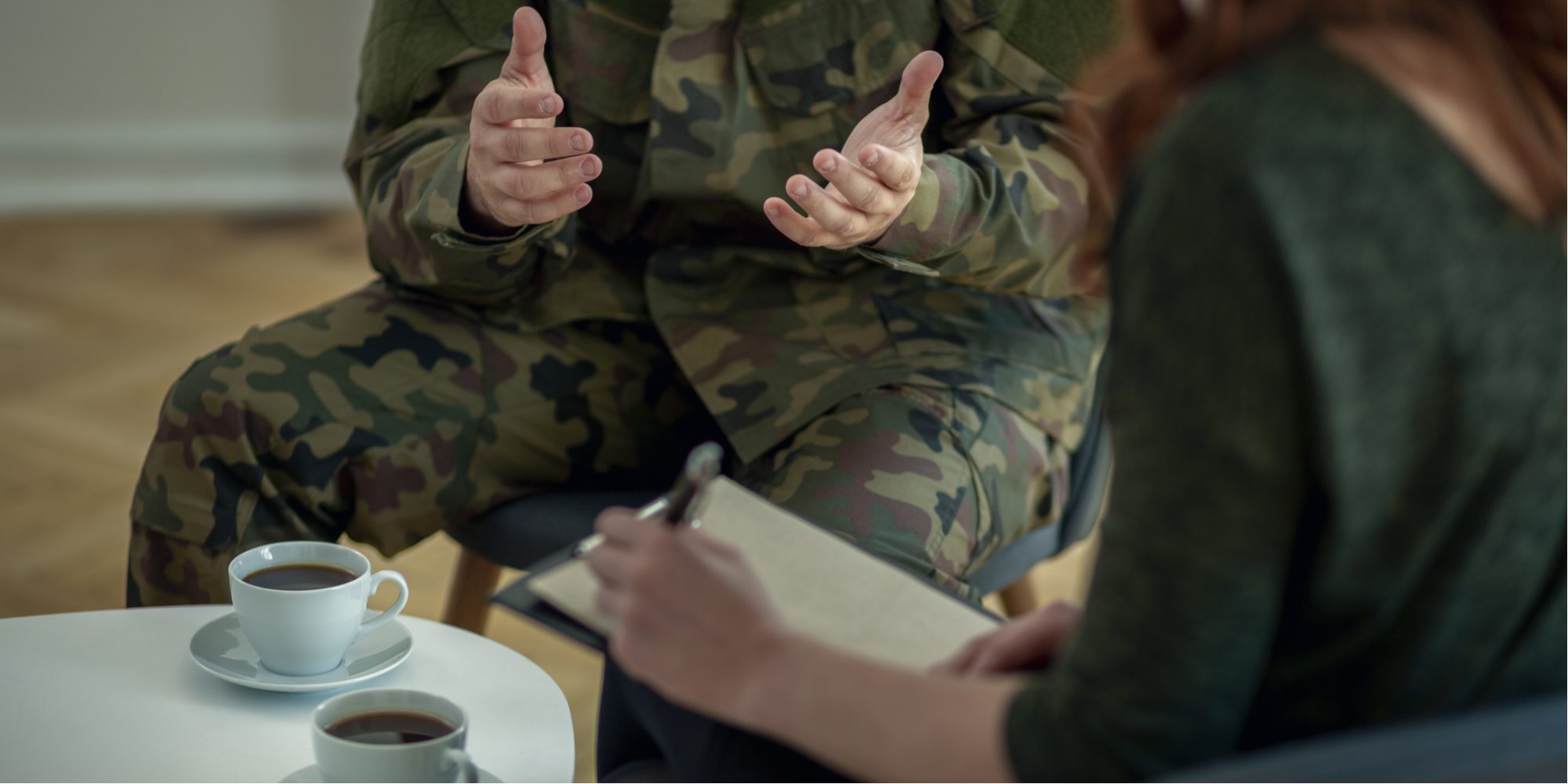 Veterans often find it most useful to go through an inpatient rehab program. Inpatient rehab consists of residential treatment, meaning that you stay in the rehab center for a certain amount of time to work the program safely and with more opportunities to experience various therapies.
Inpatient rehab takes away the stressors of the outside world, which are often triggers for veterans. In this calm and supportive environment, your treatment plan might consist of different types of therapies, including:
Individualized therapy

Group sessions

Cognitive behavioral therapy

Job preparedness training

And more.
All of these services help veterans who are struggling with addiction to learn the valuable skills that they can take with them after they leave inpatient rehab. With the right tools in your hands, you can build a sober, happy life.
Partial Hospitalization Program
For veterans who are unable to attend residential treatment, we recommend looking into a partial hospitalization program (PHP). Through a PHP, you would be able to dedicate a set amount of hours toward recovery in the hospital setting but then return home to fulfill any outside responsibilities you may have. 
Your PHP will allow you access to all the same therapies as inpatient rehab, though you might find that the safe, sober setting of your drug rehab facility makes it easier to focus on recovery. Regardless of if inpatient rehab or a PHP is best for you, be sure to examine all of your options with a mental health professional so that you can get the care you deserve.
Outpatient Treatment
Intensive outpatient treatment is useful for veterans who do not have the time for either inpatient rehab nor a PHP for drug addiction struggles. However, in order for outpatient treatment to be the most successful it can be, you will need to:
Show that you have already completed the detox process

Have a safe environment to come home to after treatment

Work a 12-step program outside of the rehab center

And use resources like support groups and mentors to lean on in times of need.
Outpatient treatment can be very beneficial as long as you are dedicated to the work it takes to maintain sobriety while you navigate civilian life.
Mental Health Treatment Options
With any veteran drug rehab program that you choose, make sure that you are treating both your addiction and any mental health conditions you might have. Sometimes, addiction can hide the symptoms of an underlying mental illness, which is why the intake process at rehab centers is essential to getting you the services that will best fit your individualized needs.
Conditions like depression, anxiety, and PTSD are all common in veterans and require treatment alongside addiction recovery to ensure success. Rest assured, the right drug rehab facilities for veterans will provide you with physical, spiritual, and emotional support as you find your footing.
We've Got You Covered
Your recovery can begin at Heroes' Mile: a facility that is made for and by veterans. For more information on how drug rehab can help you, give us a call at 888-838-6692 or fill out our online confidential form and find the support you need today.
---
for Veterans by Veterans
Are you or a loved one in need of help?
---