Substance abuse in veterans is a common and concerning problem. Unfortunately, even when veterans do seek help for drug and alcohol addiction, the treatment isn't always helpful. But long-term recovery is possible with the right help from a Florida drug rehab.
But not all rehabs in Florida all the same. It's important to look for specific elements in a Florida drug rehab program to make sure it can really help you. Read on to learn more about the five Florida drug rehab features that veterans need to change the course of their life for the better.
1. Veteran-Specific Programming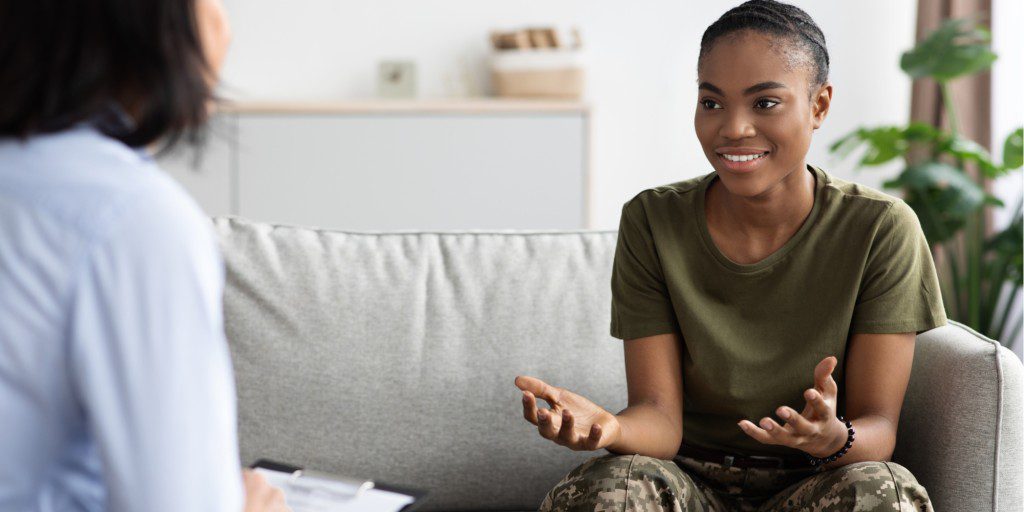 Finding a Florida drug rehab for veterans that can offer specialized treatment plans is extremely important. After all, veterans have gone through unique experiences—it's only fitting that your treatment is customized for you as well.
Veterans often struggle with addictions and mental health disorders because of the experiences they've had while serving. Between instances of service injuries, exposure to dangerous situations, and even military sexual trauma, veterans are at an increased risk of developing mental health conditions like post-traumatic stress disorder (PTSD).
---
for Veterans by Veterans
Are you or a loved one in need of help?
---
These cannot be addressed the same way that a civilian with a substance use disorder would receive treatment. Instead, specialized therapies are needed to help veterans heal from the pain that feeds into the addiction.
Some of the therapeutic approaches in inpatient treatment or intensive outpatient treatment that best help veterans who have experienced trauma or other mental health struggles would be:
Eye movement desensitization and reprocessing (EMDR) therapy
Art therapy
All of these treatments focus on different areas of a veteran's recovery process. With CBT and EMDR therapies, veterans are able to safely process and work through their traumas. These therapies get veterans to a place where they can use healthier coping strategies to deal with emotional distress versus turning to drugs.
Additionally, recreational and art therapies provided through Florida drug rehabs help veterans to feel like themselves again. Therapeutic activities can provide creative outlets as well as opportunities to develop skills like interpersonal communications, self-confidence, and coordination.
2. Medical Drug Detox
Detoxing from drugs can not only be incredibly challenging—it can also be dangerous to go through alone. For veterans who have a drug addiction (whether this is to cocaine, pain pills, amphetamines, etc.), there is a strong physical and emotional dependence that comes with taking these substances. This means that when the drugs leave the body, there can be intense withdrawal symptoms. These include:
Tremors
Fevers
Nausea and vomiting
Anxiety
Heart palpitations
Because these withdrawal symptoms can be so uncomfortable, a lot of veterans who are trying to detox end up turning to drugs again just to find relief. This is why medically supervised detox through a Florida drug rehab can make all the difference.
Medical detox means that you are under 24/7 care with healthcare providers on standby to help you through the most challenging parts of this process. If and when withdrawal symptoms arise, they can immediately treat them and keep you comfortable. This ensures both that you will not relapse by using drugs and that you will have peace of mind knowing that you do not have to suffer through withdrawals.
3. Group Therapy Sessions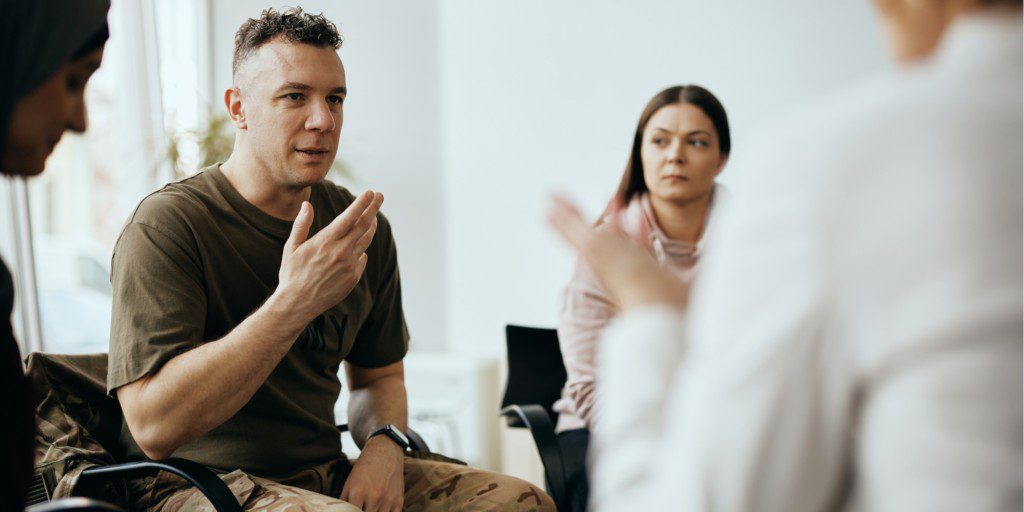 Another aspect of Florida drug rehab programming that can change veterans' lives is having group therapy sessions. Along the same lines as the therapies mentioned above, group therapy helps veterans to begin talking about their experiences in a safe, sober environment with other people who understand exactly what they're going through.
In group sessions, veterans get the chance to express themselves while also learning from others. Furthermore, these group sessions can help veterans break the isolation that often comes with addiction. By yourself, it's easy to feel like your drug abuse struggles are unique to you. But in a setting with other veterans who have similar experiences, it becomes easier to identify addictive behaviors and learn to avoid them.
4. Constant Support from Other Veterans
Similarly, making connections with other veterans helps the healing process because it shows other veterans who are struggling with addiction that they are not alone. To take this a step further, some Florida drug rehabs are made by veterans for veterans. This means that every aspect of the healing process has been thought out by people who truly understand.
Too often, veterans seek out help for their addiction struggles but without much success, which can lead to discouragement and a lack of motivation to pursue sobriety. This is because standard treatment centers aren't equipped to address the unique experiences that veterans have. Though they can help address the drug addiction, many times they cannot help to treat the underlying issues or co-occurring disorders.
Thus, the best treatment options for veterans are the ones that have been created by the very people who have been through the trials of serving. This approach is often more successful because there is a deeper level of thought, understanding, and care that goes into each treatment plan.
5. Outpatient Florida Drug Rehab Programming
There is a common misconception that addiction just goes away after completing a residential rehab program. But the truth is that drug abuse is a life-long issue. And especially for veterans, transitioning from rehab to daily life can be an immense challenge. That's why trustworthy Florida drug rehabs offer outpatient treatment options to ensure a smooth transition back to regular life.
Outpatient support serves as a bridge between rehab and daily living. By continuing to get support from veteran addiction specialists, you can take the skills you learned in residential rehab and apply them to your unique situation. In this way, outpatient services greatly increase the efficacy of drug addiction treatment in Florida.
Find a Florida Drug Rehab Center Near You
All of these features and so many more are offered at Heroes' Mile. Located in DeLand, our Florida rehab center is uniquely focused on veterans' long-term recovery from addiction and mental health disorders. We are here to listen, learn, and offer you support from men and women who know what you're going through.
Most importantly, we will work with you to create a treatment plan that actually works. Give us a call at 888-838-6692 or submit a confidential contact form to find hope for recovery today.
---
for Veterans by Veterans
Are you or a loved one in need of help?
---