Understanding veteran PTSD statistics is the first step in receiving rehabilitative care. By understanding your risk of PTSD, you can better address any resulting addiction or mental health problems. Rates of PTSD differ based on several factors, so read on to determine how likely post-traumatic stress disorder is to affect you or your loved one.
1. Where You Served Affects Your PTSD Risk
While all military personnel face some level of PTSD risk, those who served in certain areas may be more at-risk. Veterans deployed to Iraq and Afghanistan in operations Iraqi Freedom and Enduring Freedom display an 11 to 20 percent chance to develop PTSD in a given year. For context, that means that of the 1.9 million veterans who served in these operations, between 209,000 and 380,000 will develop PTSD.
Veterans of the Gulf War share a similar risk, with 12 percent of them developing PTSD, or 660,000 of the 5.5 million American military personnel in that conflict. These veteran PTSD statistics indicate that the Gulf War and Iraq War were similarly traumatic for service members. Unfortunately, however, the PTSD rates for other conflicts go much higher.
In the 1970s, a study showed that 15 percent of Vietnam War veterans developed PTSD. However, as time has gone on, that number has doubled to a staggering 30% of Vietnam veterans with PTSD, or 810,000 of the 2.7 million service members, in the National Vietnam Veteran Readjustment Study. These veteran PTSD statistics suggest that lifetime risk of PTSD may be higher than the numbers suggested for recent conflicts. For this reason, it's important to seriously monitor your mental health as you age to ensure that you do not display PTSD symptoms.
---
for Veterans by Veterans
Are you or a loved one in need of help?
---
2. Your Gender May Play a Role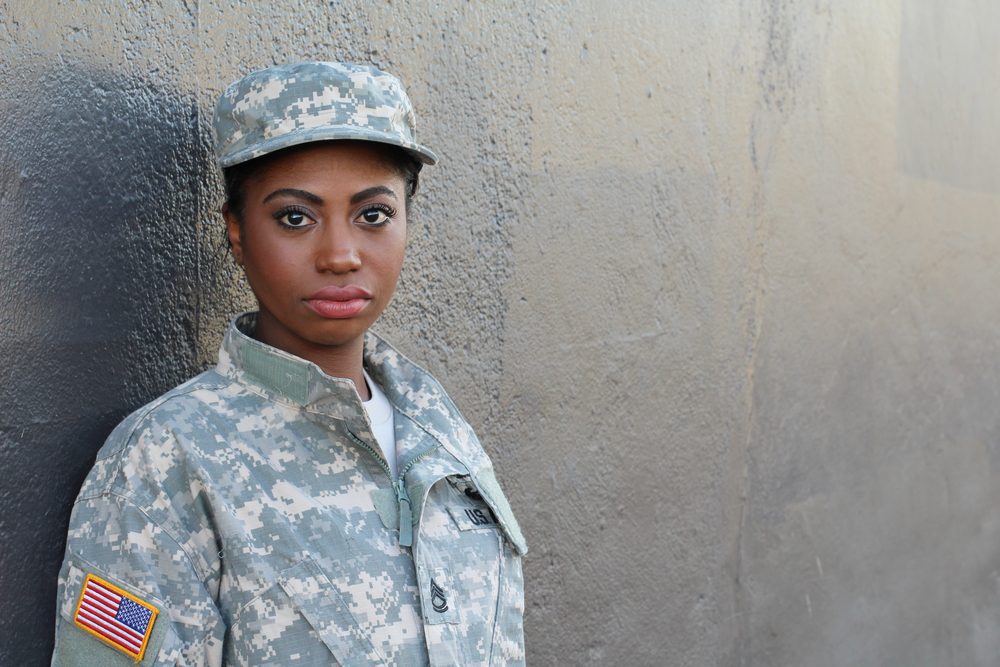 Both men and women who serve in the military are sometimes at risk of suffering military sexual trauma (MST). This is defined as sexual harassment or sexual assault that occurs while you serve in the military, and it can greatly increase your risk of developing PTSD and related issues. While this can happen to veterans regardless of gender, women are far more likely to suffer MST.
Specifically, four percent of male military personnel reported unwanted sexual contact, compared to 23 percent of female military personnel. Moreover, 38 percent of men said they were sexually harassed, whereas 55 percent of women experienced harassment. These numbers suggest that women experience MST at a much higher rate than male service members, particularly when you consider that women make up only 14 percent of the active duty Army.
In short, these numbers show that while all veterans should carefully consider whether MST could contribute to PTSD symptoms, female veterans should show extra caution in monitoring their mental health.
3. Combat Veterans Face Increased Risk
The work you did while serving can greatly impact the likelihood that you will develop PTSD. Among veterans who served in active combat, 17 percent reported symptoms of PTSD. There are several possible reasons for this.
First, combat veterans are more likely to suffer injuries in the line of duty. Physical injuries can contribute to this risk, particularly traumatic brain injuries that may affect how a veteran deals with trauma. As veterans face the struggle of physically healing from their injuries, many do not receive proper mental health care. In this way, the mental effects of trauma go untreated, which can greatly increase the risk of PTSD.
4. PTSD Leads to Addiction
Without the proper tools, veterans often turn to substance abuse as a means to cope. In fact, one study of Vietnam veterans found that 74% of the veterans had co-occurring substance use disorders. For these veterans and many like them, their mental health suffered as a result of PTSD, which led to them developing issues like alcoholism and drug addiction.
But why is this such a common issue for veterans? Well, one explanation is that veterans lack community support. Veterans often struggle to readjust to civilian life, and lack of knowledge about veteran rehabilitation resources can make them feel isolated and without help. With seemingly nobody to turn to, addiction flourishes in vulnerable veteran communities.
5. PTSD Often Goes Undiagnosed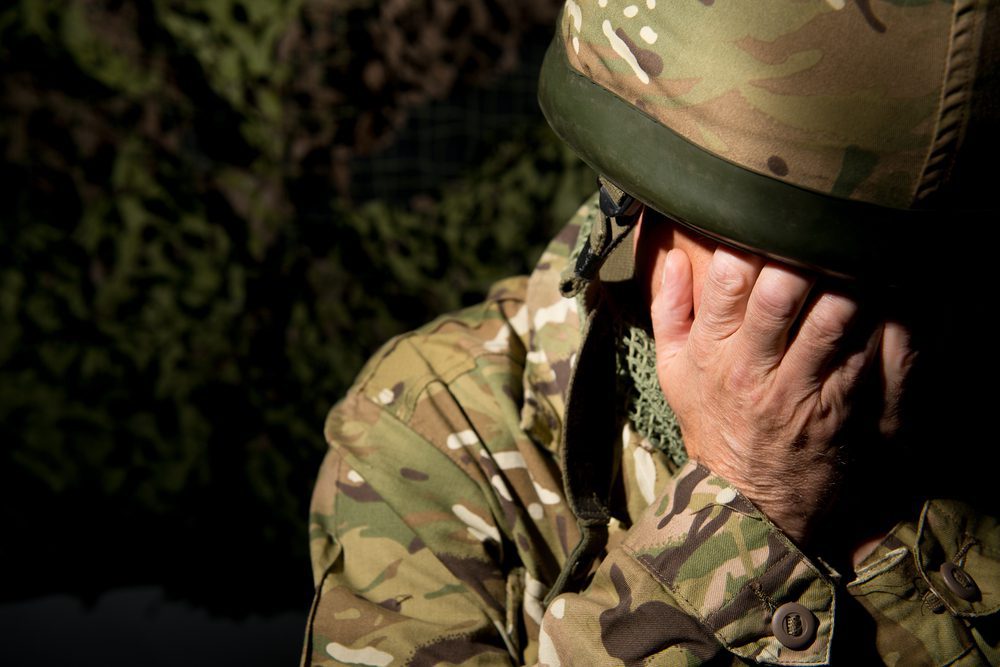 Because of the lack of resources described above, many veterans suffer from PTSD for years without realizing that they have it. Additionally, many veterans feel shame in relation to their post-traumatic stress and avoid reporting these feelings due to fear of being perceived as weak. These individuals are often excluded from veteran PTSD statistics, so the numbers described above may be even higher. It's important that you keep this fact in mind while determining whether or not you need treatment for PTSD.
Additionally, you should remember that statistics apply to groups, not individuals. Even if you are demographically at a low risk for developing PTSD, you should still pay attention to your mental health. If you find yourself facing PTSD symptoms, especially if they come with substance abuse, it's imperative that you seek help immediately. All veterans face increased risk to develop PTSD, and waiting to receive treatment can only hurt you.
Veterans Need PTSD Treatment
For American military veterans, social support and expert care are necessary to manage life-threatening PTSD symptoms. These veteran PTSD statistics show that millions of veterans need rehabilitative care, and the staff at Heroes' Mile is ready to provide that care.
Our treatment center in DeLand, Florida provides care to address addiction, PTSD, and MST for veterans who need help. If you would like to learn more about our treatment options for veterans, you can fill out a digital contact form or call our admissions specialists at 1-888-VET-NOW2. With our veteran staff members, we've got your six!
---
for Veterans by Veterans
Are you or a loved one in need of help?
---