Completing an addiction treatment program is a significant achievement that you should be proud of. At the same time, you're undoubtedly worried about returning to work, particularly if you're returning to the same field you left. Veteran addiction recovery is a lifetime process.
It may start with drug therapy, but it doesn't stop there. Completing a rehabilitation program is a significant step forward, but it is only that – a significant step that will pave the way for the future.
You may be worried about what to expect now that you've completed therapy. You could be concerned about how to approach your superiors or a future employer. This is a significant move, but it's one you can do in little steps. If you have a strategy in place, you may effectively transition back into the industry, or a future workplace with your head held high and your feet on the ground. Here are some pointers on how to prepare for work after rehab.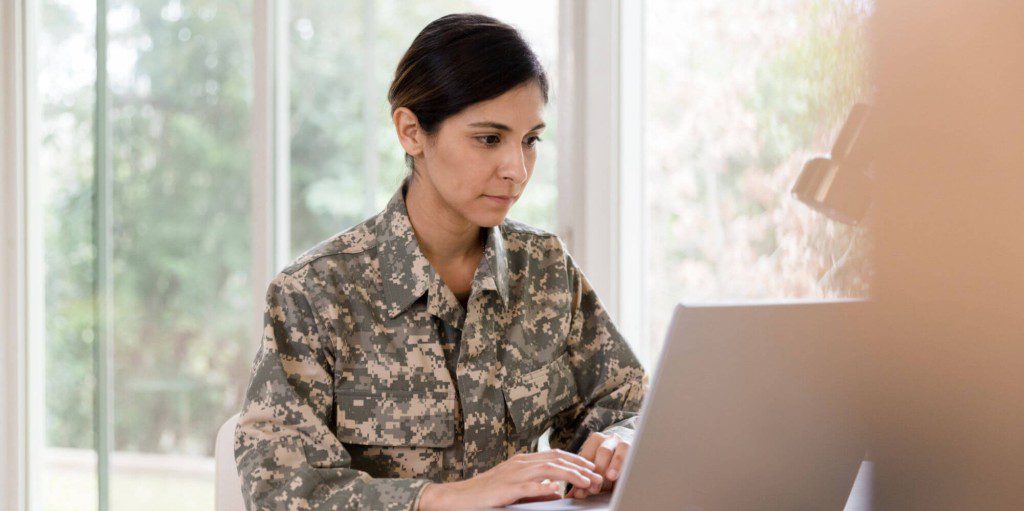 Coming Back to Work After an Addiction: Overcoming Workplace Stigma
It turns out that returning to work after receiving treatment for an addiction can be pretty tricky. Guilt, humiliation, and embarrassment disproportionately affect those recovering from addiction, and these sentiments are frequently brought to the fore amid the particular obstacles of returning to work.
---
for Veterans by Veterans
Are you or a loved one in need of help?
---
The stigma attached to addiction distinguishes it from other conditions, and it is this stigma that makes returning to work so difficult.
Because of the preconceptions that many individuals in society hold about addiction, the recovery process is psychologically difficult and anxiety-inducing. Many Veterans and individuals go into a new employment with worries, assumptions, and possible contempt for those with drug use disorders that their new coworkers could have.
The Impact of Workplace Stigma on Addiction
Addiction stigma may be extremely harmful to people's emotional and social well-being. It may also have an influence on their ability to overcome their addiction via adequate therapy successfully.
Self-stigma
Self-critical thoughts might contribute to feelings of guilt or insecurity when seeking mental health treatment.
Public Stigma
Negative communal beliefs may lead to widespread prejudice towards members of the group who suffer from mental illnesses.
Anticipated stigma
Feeling that you could be treated differently in the future as a result of prejudice or unfavorable stereotyping.
Putting an End to the Addiction Stigma
By educating military leaders, altering the culture of seeking mental health care, and Veteran-specific initiatives focused on reducing stigma, and engaging Veterans in care are all efforts to combat stigma.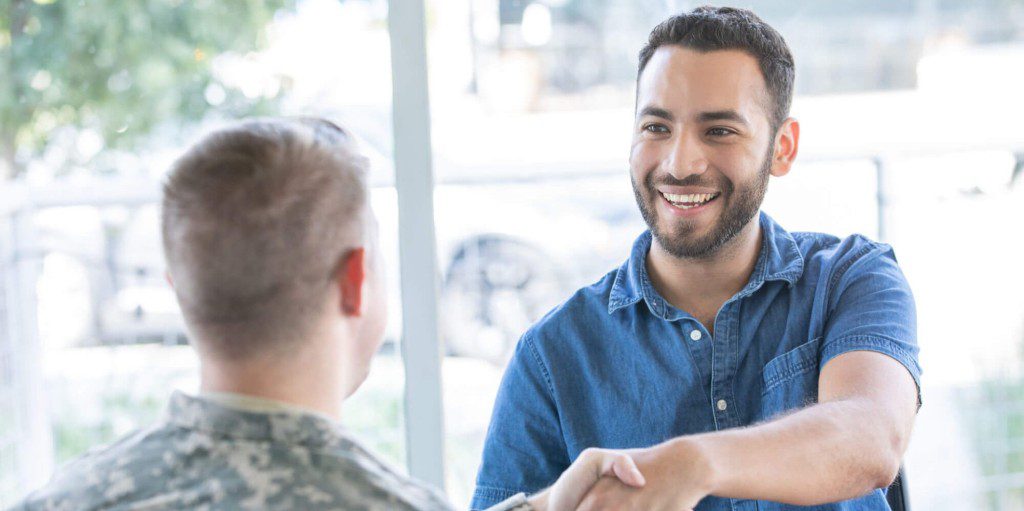 Returning to Work After Rehabilitation
Finding the Balance Between Hard Work and Self-Care
Even if working for your long-term objectives is one of the most effective methods to avoid relapse, you must also prioritize your own health. It's equally crucial to push yourself while also giving yourself time off. Instead of attempting to attain a challenging objective in a difficult profession, begin with a job that you enjoy.
It is important to always remember not to attempt to run before you can walk and take small steps toward your huge goals.
Some Pointers on Transition to Work After Rehab
Returning to work after rehab is a crucial and challenging stage in the recovery process. This step marks the beginning of a new era in your life. Well done if you're considering returning to work following an outpatient or residential treatment program. Here are our top seven suggestions to assist you in getting through this period of transition.
Discuss Your Transition with Your Employer
Your employer will play a critical role in assisting you in re-entering the workforce. Collaborate with them to develop a strategy that will benefit you. Discuss your requirements, challenges, and treatment objectives with them. This will assist you in making a seamless transition back to work.
Make a Plan for What You'll Say to Coworkers Ahead of Time
Even though you used to like working with your coworkers, you could suddenly feel a little weird. Some people may want to inquire about your rehab, while others may prefer not to discuss your absence at all. You have complete control over how much you speak and to whom you say it.
Because you're presumably closer to certain coworkers than others, you'll probably go into varying levels of depth with them. You have every right to keep your experience fully private if that's what you desire.
Maintain a Regular Therapy or Support Group Session
If you want to avoid relapse after you leave rehab, there is still work to be done. If you follow the strategy you made, your transition to work will be smoother. Don't let your job consume you to the point that you quit attending counseling or disregard your support group. It would be best if you got better in the long run.
Make a Plan for How You'll Deal with Job-related Stress
There are difficult times in every career. You're undoubtedly aware of the people or situations that cause you stress at work. To deal with these triggers, use the tools you gained in recovery. Discuss your alternatives with your employer if you require specific modifications from them to assist you in coping.
Keep an Eye Out for Burnout
When a person is physically, psychologically, and emotionally exhausted, they are said to be burned out. Burnout is more common in those recovering from addiction, making relapse more likely. Another factor to consider is that you can wind up substituting a work addiction for your drug addiction.
It might be challenging to keep to new, healthy behaviors in the early stages of recovery. When you return to work, be sure to focus on all elements of your health.
Keep In Mind That You Are Not Alone
Recovery is difficult and resuming normal activities might be unsettling. It's vital to remember, though, that others have traveled this path before you. If you simply reach out to them, many of them will be willing to assist you with your change. You can get help and encouragement from loved ones, experts, and other individuals in recovery.
Take Your Time
We can't emphasize enough the importance of not putting too much pressure on yourself too quickly. Whatever you do, do it slowly and steadily to reclaim your position at the top of your game. You could set yourself up for failure if you lay unreasonable expectations on yourself too quickly.
To allow yourself time and space to acclimate, begin by working part-time or on a volunteer basis. Gradually increase your responsibilities and challenges as you have a strong desire for them.
It's all too easy to delude oneself into believing that everything is alright by diving blindly into a challenging career and rapidly burning out. There's no shame in taking your time to manage your health and improve your chances of long-term recovery.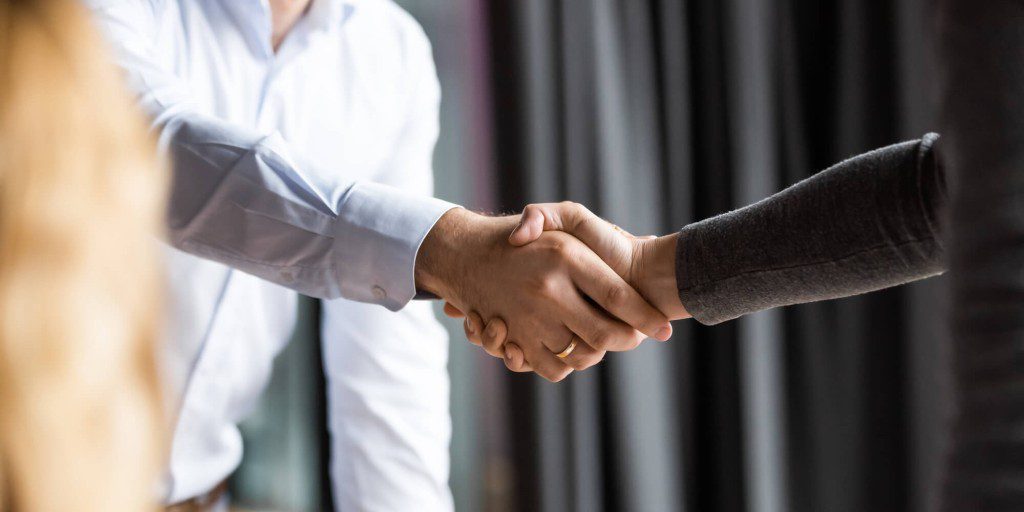 Get Treatment for Your Addiction in Veteran Addiction Recovery
Many war heroes reading this article are getting ready to return to work following treatment. Some of them may have already returned to the station.
Even if you're still debating whether or not to undergo rehab, you may be thinking forward. If you have a drug abuse issue, you don't need to suffer in silence at work every day.
With a customized treatment program, the Heroes' Mile professionals will help you or your loved one work toward recovery. It's likely that you won't have to take time from work to receive treatment. No matter how long you've been battling, recovery is attainable. If you have any questions or would like to speak with one of our therapy specialists, don't hesitate to get in touch with us today.
---
for Veterans by Veterans
Are you or a loved one in need of help?
---