In Florida, alcohol detox is a cornerstone of alcohol treatment. At our alcohol rehab in DeLand, Florida, we help veterans struggling with alcohol addiction to get the help they need. And that means providing everything from alcohol detox to residential treatment programs to outpatient treatment.
Would you like to learn about our comprehensive Florida alcohol detox? Then let's start with how a medically supervised detox can help you recover from alcohol dependence.
Who Needs Florida Alcohol Detox?
Why bother detoxing from alcohol at an addiction treatment center? Because alcoholism is seen as "less severe" than drug addiction, it's easy to underestimate how difficult at-home alcohol detox can be. But the truth is that alcohol withdrawal symptoms can pose a real threat to recovery.
Some of the most common alcohol withdrawal symptoms include:
---
for Veterans by Veterans
Are you or a loved one in need of help?
---
Anxiety
Headaches
Nausea and vomiting
Insomnia
High blood pressure
In more severe cases, people going through alcohol withdrawals may experience delirium tremens, or DTs. While this symptom is uncommon, it can result in vivid hallucinations and delusions. Understandably, this can endanger the safety of both the individual going through detox and the people around them.
Even without the most severe symptoms, the discomfort and distress of alcohol detox can make it easy to relapse. Often, attempts at recovery stop at this stage because individuals will drink to stop the uncomfortable withdrawal symptoms. This is where an inpatient detox can offer some real benefits.
At an accredited Florida alcohol detox center, you are in a completely sober environment. This means that you are much less likely to relapse, and as an added bonus, you'll be safer during the detox process. With 24/7 medical supervision, alcohol rehab centers can minimize your symptoms and ensure that you are healthy and safe during this vulnerable stage of recovery.
Of course, recovery from alcohol addiction does not stop there. After completing a detox program, most people will transition to a residential program for drug and alcohol addiction.
Residential Programming for Alcohol Dependence
If a Florida alcohol detox program addresses the physical signs of addiction, subsequent residential treatment addresses the mental side of addiction, which is just as important. At this level of care, you can expect intensive mental health and addiction recovery treatment options. While you will receive an individualized treatment plan to meet your unique needs, some of the best treatment modalities include:
The great thing about this kind of programming is that it addresses both alcohol addiction and co-occurring mental health disorders. For veterans, post-traumatic stress disorder is a common issue, and it can lead to or worsen alcohol dependence. When mental health issues go untreated, it can be difficult or impossible to fully treat a co-occurring disorder like alcoholism. For that reason, our Florida alcohol rehab addresses mental health concerns to provide comprehensive and long-lasting recovery.
Typically, residential alcohol treatment lasts for four weeks. This gives you time to learn new coping skills and better prepare for your new sober lifestyle. Once you have a foundation of recovery, however, that does not mean that the work is over. Recovery is a lifelong process, and many people need extra programming before they transition back to their daily life. For those individuals, we recommend outpatient programs to keep them sober and focused on recovery while readjusting to everyday life.
Outpatient Programs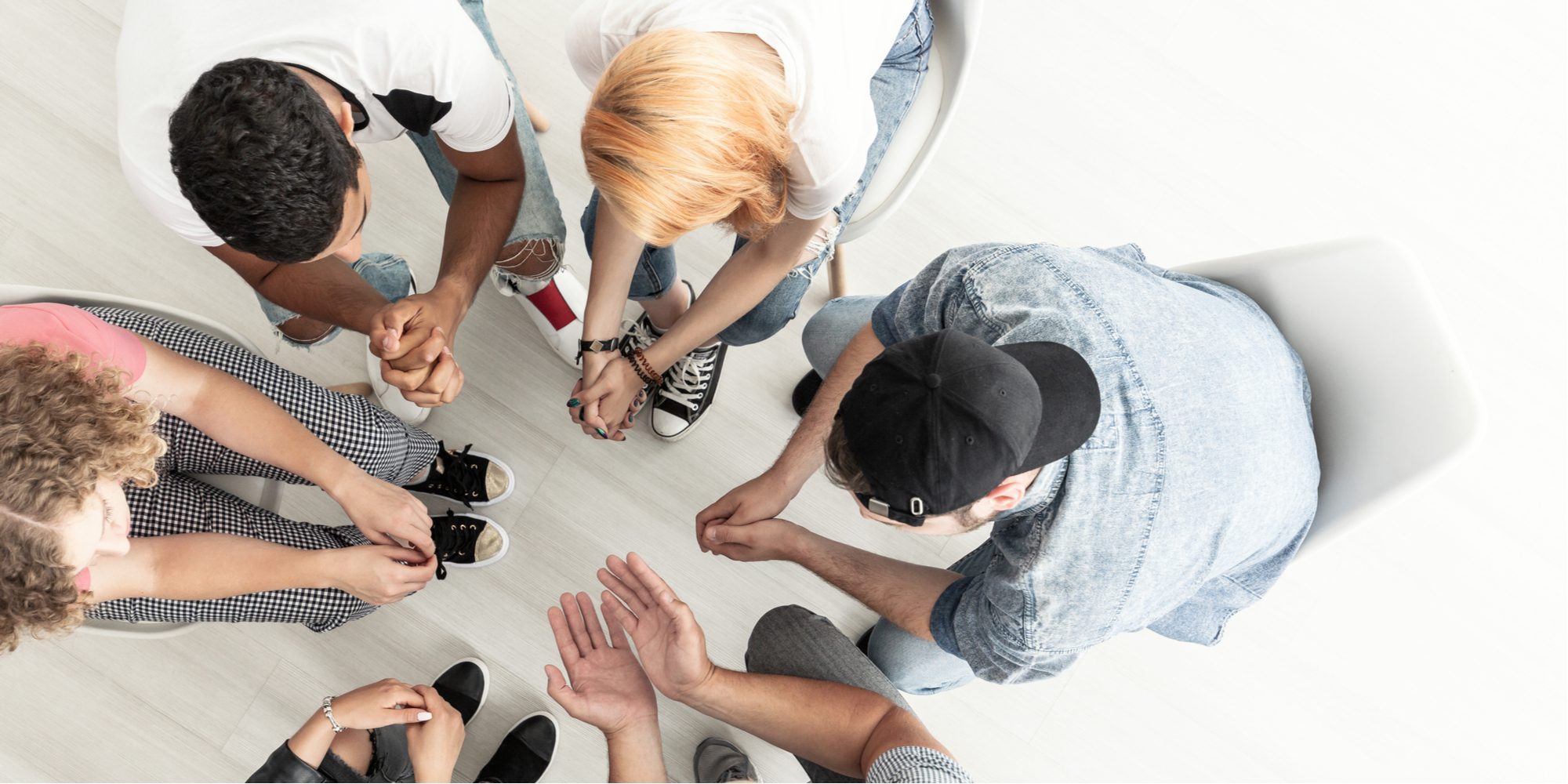 At Heroes' Mile in DeLand, Florida, we offer different outpatient treatment options to help you transition back into your life without jeopardizing your recovery. Following our residential treatment program, you are encouraged to enroll in our partial hospitalization program (PHP).
Not many people realize it, but graduating from an alcohol rehab is a dangerous time for your recovery. In a rehab, it's easy to stay sober because alcohol is not readily available. But in the real world, there is much more temptation and more stress to deal with. That's where a PHP can help.
In a PHP, you live at home and commute to the treatment center. Our program offers treatment for five hours a day, where you will continue to work on your recovery as you adjust to leading a sober lifestyle. This kind of continuing care can help you remain focused on recovery while you adjust to dealing with daily stressors without relying on drugs or alcohol. Of course, five hours of treatment per day can be hard to work into a busy schedule. That's why we offer another treatment option for those who are working or attending school full-time and may need a less time-consuming option.
Our intensive outpatient program (IOP) meets for one to two hours per day, making it ideal for people who have graduated from PHP and still want lighter, continued support as they finish adjusting to daily life. Morning and evening sessions are available to meet different schedules, and you will be encouraged to enroll in a 12-step program to continue working on your recovery after completing treatment.
Alcohol Addiction Treatment Starts Here
If you or your loved one are a veteran seeking treatment, you've found the right place. Our Florida alcohol detox program lays a foundation of recovery, and our other treatment options set you up for lifelong sobriety.
Would you like to learn more about how we help people just like you? Call our Florida addiction treatment center at 888-838-6692 or fill out our digital contact form. Alcohol detox is a key step in recovery, and we want to help you get started on your new path.
---
for Veterans by Veterans
Are you or a loved one in need of help?
---