When you picture substance abuse treatment, you might imagine the traditional approaches of medical detox, group therapy sessions, and talk therapy. And while these services are all beneficial in helping veterans find recovery, they're not the only types of therapy that can be helpful. This is why at Heroes' Mile, we offer equine therapy to our veterans in addition to our other treatment modules. Read more to get the answers to all of your questions on the ins and outs of horse therapy.
What Is Equine Therapy?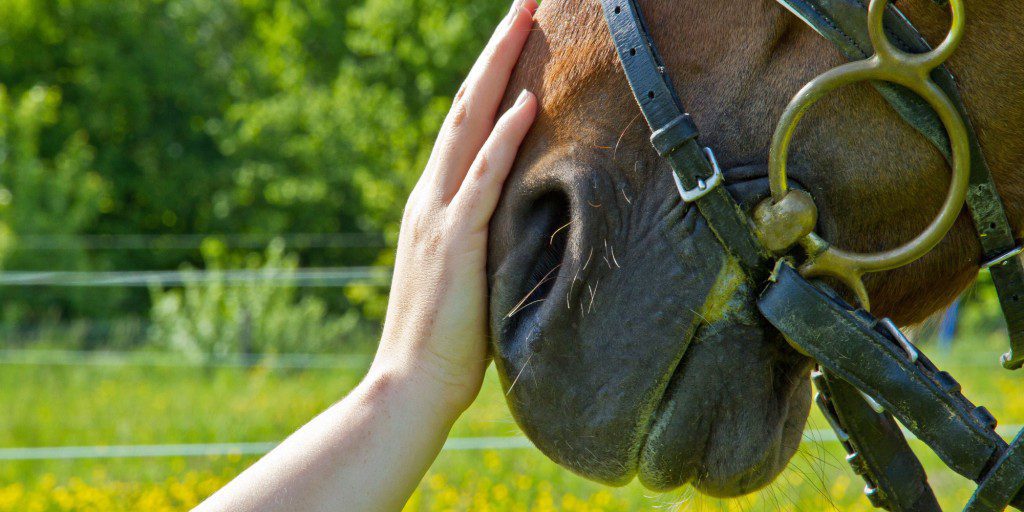 Equine therapy, also known as equine assisted psychotherapy (EAP), is a type of therapy that can help survivors of trauma, addiction, and other mental health issues find peace. Simply put, equine therapy involves working with a horse. Patients who participate in equine therapy often learn how to ride, care for, and connect with these powerful animals in a way that is mutually beneficial.
During equine therapy sessions, patients collaborate with an equine specialist to learn more about caring for and interacting with horses. In addition to this, patients will be guided by a psychologists, mental health professionals, and other veterans who truly understand the struggle of addiction in order to get the most out of this type of therapy. From here and depending on the person's individual recovery goals, there are many different ways to approach horse therapy.
Some people find it most helpful just interacting with horses: grooming them, stroking them, feeding them, etc. Other people are able to get even more involved in working with horses with therapeutic riding. Therapeutic riding is a specific technique that allows the rider and horse to work together to create calming, smooth movements.
During horse therapy sessions, patients are able to build a sense of trust with both the equine therapist and the animals as well. For veterans who are used to remaining strong, silent, and self-reliant, having the opportunity to talk, work, and ride without judgement can make it easier to get to a place of vulnerability. This is where the true healing begins.
How Does Equine Therapy Help Veterans?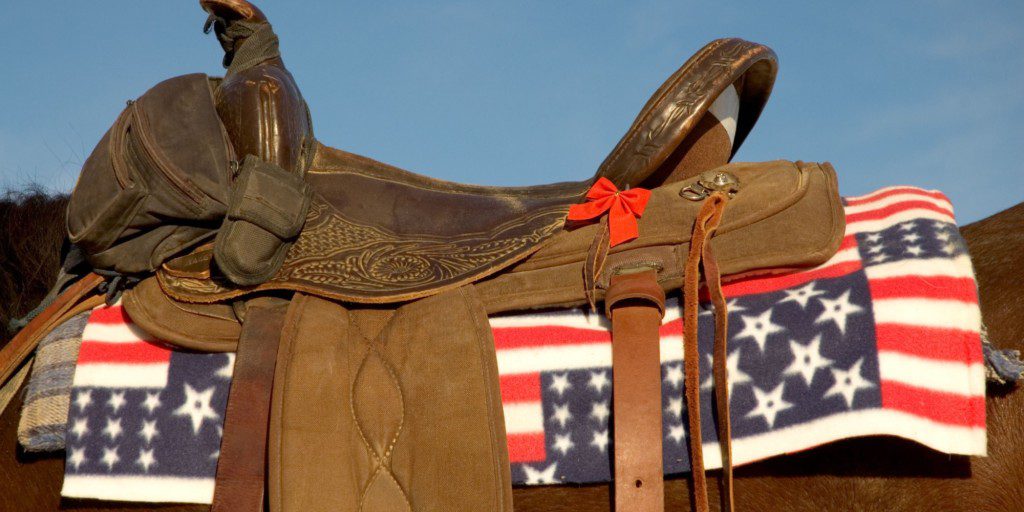 Equine therapy can be particularly helpful for veterans who are in need of assistance after serving. Veterans commonly struggle with issues such as substance use disorders, service injuries, and mental health conditions that make it challenging for them to function. In the United States, as many as 10 percent of all veterans have a substance use disorder diagnosis. More than likely, this number is even greater than studies can properly represent, as not all veterans seek out help for drug or alcohol addiction.
On top of this, veterans who have a substance use disorder are at a greater risk for developing mental health symptoms—and vice versa. This means that veterans with post-traumatic stress disorder (PTSD), depression, anxiety, and other conditions frequently do not know how to cope with the pain and discomfort they are experiencing. Turning to drugs and alcohol might seem as though it is the only solution.
Common symptoms of untreated PTSD, substance abuse, or other mental health concerns in veterans would be:
Feeling on edge
Aggression or anger
Nightmares and flashbacks
Avoidance of emotional triggers
Loss of close relationships
Difficulty maintaining a job
As this list shows, leaving addiction to "sort itself out" can lead to serious health, career, and personal consequences. Thus, equine therapy exists to give veterans another purpose that can help them work toward a longer-lasting recovery.
Recovery Goals for Veterans
There are several different goals to equine therapy for veterans. First and foremost, it's about building a connection with the horses and with the self. Horses are incredible creatures that require a lot of care and patience. Just like veterans, they are strong-willed, hard-working, and specially skilled. In many ways, the process of recovery is similar to the process of caring for a horse. This is why some experts say that horses act as a type of mirror to human behavior and emotions.
Secondly, one of the pillars of addiction recovery is giving back to others. Equine therapy is a great step toward this goal because it requires a lot of attention, care, and concern for something or someone other than oneself. This allows people to build a greater sense of responsibility as well as honing in on useful skills that will be beneficial well after one's time in treatment. It can also help to remind veterans of the type of attention that they need to give to their own self-care and process of recovery.
Furthermore, equine therapy can help to address other concerns that veterans have, including:
In conjunction with horse therapy at Heroes' Mile, veterans will have the opportunity in residential treatment to participate in:
Talk therapy
Group sessions
Discharge planning
These act as the foundation upon which veterans can build a long-lasting relationship with sobriety and mental health recovery. Too many veterans struggle in solitude with the trials of addiction. Working with a wide range of others—fellow veterans, mental health experts, and even horses—shows veterans that, with the right team, recovery is possible.
Ready to Start Horse Therapy Today?
Treating veterans who struggle with substance use, PTSD or other mental health difficulties, and the transition back to civilian life after serving is our specialty. We understand that each veteran has unique experiences and should receive care that is tailored just for them. This is why we are proud to offer alternative types of therapy like equine therapy—recovery, after all, is about addressing the whole puzzle of healing, one piece at a time.
To learn more about the benefits of equine therapy and to get started on your path toward peace today, call 888-838-6692 or submit your inquiries through our confidential contact form. We're here to support you every step of the way.