If you're a veteran searching for a comprehensive inpatient anorexia treatment, it may be hard to find one that provides a structure you're comfortable with. Fortunately, veteran-exclusive treatment centers such as Heroes' Mile provide the safety and familiarity that can help you heal. All you have to do is take the next step toward recovery. Don't wait and get help today.
Do I Need Inpatient Anorexia Treatment?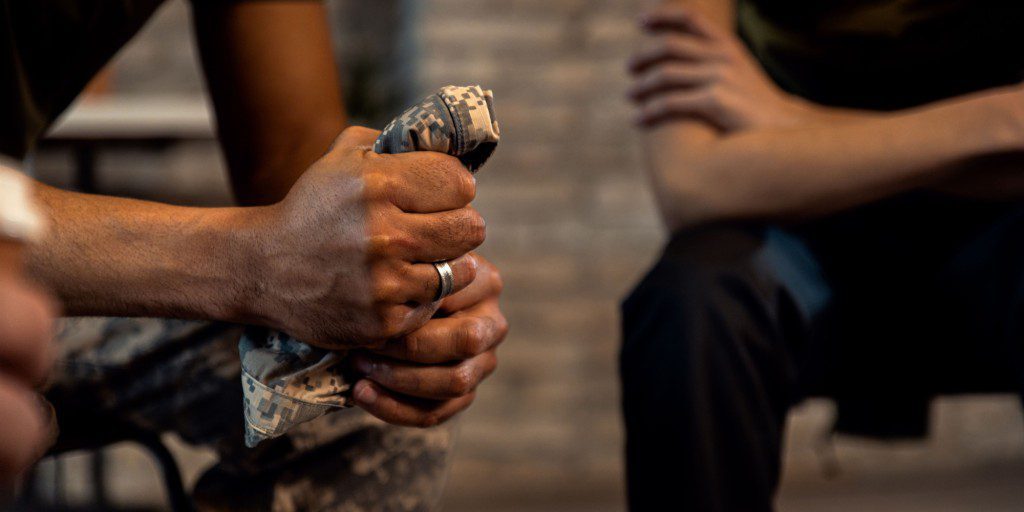 How do you know if you need inpatient anorexia treatment? You may feel like you have control of your anorexia because those around you aren't aware of your struggle. Or maybe you don't consider it severe enough to seek help because your body type doesn't match what's commonly associated with the symptoms. However, anorexia can take many forms while meeting the diagnostic criteria for the disorder.
Some anorexia symptoms that indicate it may be time to consider inpatient anorexia treatment include:
Low body weight
Slow or irregular heartbeat
Absent or irregular menstrual cycle
Distorted body image
Obsessive fear of gaining weight
Restricted eating and calorie counting
Excessive exercise
Suicidal ideation
Studies show that active service members are at risk of developing eating disorders as a result of surviving trauma. Traumatic events such as combat exposure, food insecurity, military sexual trauma, and intense fitness regulations are most commonly experienced by veterans. Although trauma is often associated with the development of PTSD, eating disorders can also develop as a result of these experiences.
---
for Veterans by Veterans
Are you or a loved one in need of help?
---
To safely recover from anorexia, many veterans require a specialized treatment plan. These treatment individualized treatment plans must address these situations to get to the root of the disorder. Due to the potential severity of a patient's anorexia and the challenges that arise at the start of recovery, inpatient or residential rehabilitation is often the most effective program type.
An intensive outpatient program and a partial hospitalization program are typically better suited as a continuum of care after completing an inpatient program. With that said, finding an inpatient program that utilizes effective methods for long-term recovery and meets your needs can save your life.
The Relationship Between Anorexia and Substance Abuse
Anorexia has the highest mortality rate of all psychiatric illnesses as a result of the lasting impact it has on the mind and body. Therefore, getting treatment as soon as possible is imperative for your mental and physical wellness.
Eating disorder behaviors can be challenging to unlearn and replace with healthier habits. Anorexia is driven by habitual restricting, exercising, and substance use. These habits become routine because the brain rewards these behaviors that appear to help an individual meet a goal; For example, seeing a certain weight on the scale after caloric deficit registers as a positive behavior despite the reality of the physical and mental harm.
Addiction mimics the same compulsive and habitual thought patterns and behavior despite the consequences. With that said, it's not uncommon for veterans who develop an eating disorder to rely on drugs and alcohol. This occurs as a way to manage symptoms of their eating disorder and PTSD. For instance, flashbacks, panic attacks, and other PTSD symptoms cause individuals to feel out of control. As a result, they may compensate by exerting control over their bodies with food, alcohol, and drugs.
To effectively treat the combination of symptoms these mental health challenges present, patients require comprehensive eating disorder treatment programs. Seeking treatment for eating disorders can save your life and help you recover from some medical and psychiatric damage caused by anorexia and substance misuse.
Inpatient Anorexia Treatment Program at Heroes' Mile
Taking the leap and committing to residential treatment can be scary. But our experienced medical and mental health specialists, most of whom are fellow veterans, will help you transition into the program with ease. The eating disorder program at Heroes' Mile is created using evidence-based techniques that promote medical stabilization and long-term recovery techniques.
Veterans face an increased risk of developing an eating disorder. However, many struggle to find treatment equipped to address the unique challenges associated with their military career. More specifically, civilian inpatient eating disorder treatment programs don't always have the resources to effectively treat complex mental health challenges as a result of co-occurring disorders.
That's why Heroes' Mile provides comprehensive veteran-exclusive inpatient anorexia treatment. Upon your arrival at the treatment center, our licensed staff will evaluate you to determine the right level of care for your needs. From there, your treatment team will assemble the best combination of treatment options to help you achieve your recovery goals.
Inpatient Anorexia Treatment Options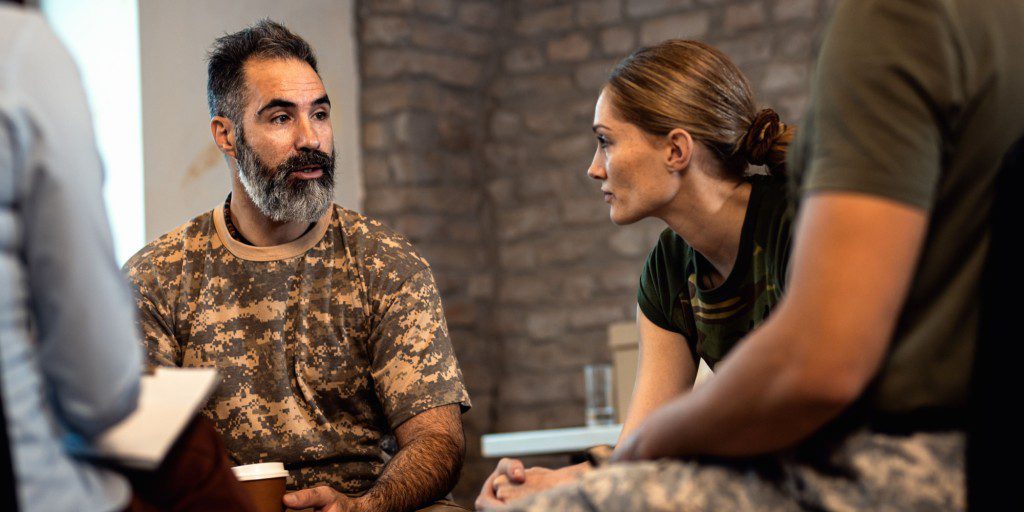 Many veterans struggle in silence as a result of feeling unable to open up to their loved ones about their mental health challenges. However, they are more likely to share these experiences with other veterans who have gone through similar things. As a result, veteran support groups and group therapy can create a safe environment for those who served to be vulnerable in their battle with anorexia and substance use.
But, that's just one way Heroes' Mile helps veterans in recovery. Some of the most common evidence-based treatment options veterans can benefit from are:
These therapeutic techniques help veterans address the underlying trauma associated with their eating disorders. Moreover, they help patients improve the relationship between their minds and body. Through the development of healthy communication and coping skills, veterans no longer have to struggle to manage their symptoms alone.
Additional treatment methods include nutrition education and physical fitness programming. Together, these programs can teach patients healthy habits that honor their bodies. In some cases, anorexia can turn into bulimia or binge-eating disorder if individuals don't receive the necessary tools to maintain healthy eating habits throughout recovery. Therefore, a combination of these treatment methods is necessary to produce a safe and effective recovery plan.
Why Choose Heroes' Mile?
If you're ready to get help for your eating disorder with the support of people who understand what you've been through, Heroes' Mile is here. Our veteran-exclusive inpatient anorexia treatment has the tools and resources you need to begin your recovery.
To learn more about how our treatment programs can help you, call our admissions specialists at 888-838-6692, or you can fill out a confidential contact form online with any remaining questions. You no longer have to fight anorexia in silence.
---
for Veterans by Veterans
Are you or a loved one in need of help?
---