Finding comprehensive mental health services that meet the needs of veterans can be challenging. But don't be discouraged in your search for mental health and addiction services. Heroes' Mile offers inpatient mental health and addiction treatment plans created exclusively for veterans. And these individualized programs help individuals achieve their recovery goals by accommodating their unique experiences. Continue reading to learn more about how inpatient treatment can help you overcome your addiction and mental health challenges.
The Risks of Self-Medicating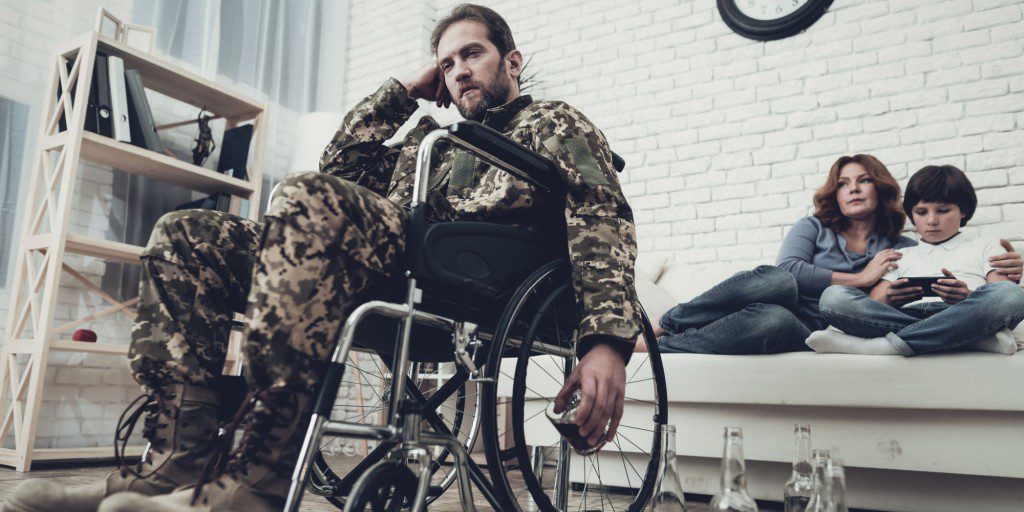 It's not uncommon for veterans struggling with mental health problems to turn to drugs and alcohol to cope. But using drugs and alcohol to mask symptoms of mental illness can lead to addiction. In this way, self-medicating is often the starting point for co-occurring disorders. For instance, using drugs or alcohol as a coping mechanism for PTSD can not only lead to addiction, but worsens the symptoms associated with PTSD or another mental health condition.
However, veterans using prescription medication to manage pain and anxiety are also at risk of substance abuse that contributes to a dual diagnosis. Many veterans rely on prescription drugs to manage chronic injury pain, but long-term usage of opioids and benzodiazepines can lead to tolerance and dependence. Once this occurs, the drugs no longer help you manage your health issues, but reliance on the pills can continue. Moreover, your feelings of anxiety and depression associated with PTSD or chronic pain may worsen.
If you're a veteran self-medicating in an attempt to manage a mental and physical health condition, an inpatient mental health and addiction treatment plan can help bring you the relief you need. Addiction and mental health specialists will work with you to overcome the hurdles you face by creating a long-term plan. This way you can utilize healthy coping mechanisms or medication management strategies to manage your addiction and mental health condition.
---
for Veterans by Veterans
Are you or a loved one in need of help?
---
When Is it Time to Seek Inpatient Mental Health and Addiction Treatment?
The signs someone is struggling with their mental health and addiction vary from person to person. Moreover, the type of substance and severity of the co-occurring condition can influence the exhibited symptoms. However, common symptoms of a dual diagnosis include:
Sudden or extreme changes in behavior
Erratic and impulsive behavior
Difficulty managing daily tasks and responsibilities
Poor performance at work and school
Withdrawing from loved ones and social interactions
Neglecting health and personal hygiene
Trouble managing finances
Obsessive thoughts relating to substance use
Developing a tolerance for prescription medication
Experiencing withdrawal when substance use is stopped
Some veterans develop an addiction as a way to cope with mental distress. While others develop mental and behavioral health problems as a result of their drug or alcohol use. No matter the case, veterans battling co-occurring disorders will receive the most effective care from a veteran-exclusive inpatient mental health and addiction treatment center.
How Can Inpatient Mental Health and Addiction Treatment Help You?
Heroes' Mile is a rehab center created for veterans by veterans, which means we provide trauma-informed treatment plans to fill in the gaps of care often left by civilian recovery centers. We treat veterans struggling with substance use disorders and co-occurring mental health conditions. Our inpatient mental health and addiction treatment programs are designed to help veterans feel at home among others who share similar experiences.
Without comprehensive mental health and substance use disorder treatment, it can be difficult to break the cycle of addiction. But with the help of addiction specialists and mental health professionals, it's possible. Moreover, the staff at Heroes' Mile will provide you with the necessary coping mechanisms and resources to achieve long-term sobriety and mental health management.
Inpatient mental health and addiction treatment provides daily exposure to treatment modalities so patients can effectively heal. Additionally, patients improve their ability to express their thoughts and feelings through a variety of therapeutic activities. This nurturing environment helps struggling veterans recover at their own pace.
Treatment Options for Veterans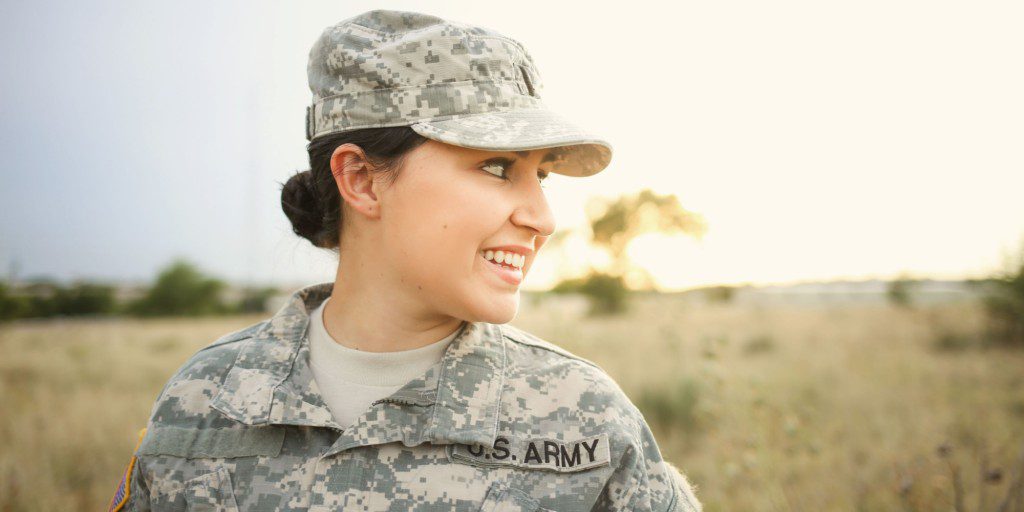 The first step in overcoming drug or alcohol addiction is often completing medical detox. This helps the body readjust to life without drugs and alcohol before you can begin inpatient treatment to treat the mental side of addiction. Additionally, this step includes overcoming withdrawal, which can be dangerous if attempted alone. With the help of medical professionals, you can safely take the first step toward recovery.
After completing detox, patients can begin the next step in their mental health and addiction recovery journey. For many veterans enrolled at Heroes' Mile, this means moving on to inpatient mental health and addiction treatment. Inpatient treatment provides the most intensive level of care for adults recovering from addiction. Here, patients live at the recovery center for the duration of their treatment. This helps adults in recovery stay in a safe and structured environment as they start the healing process.
Some of the evidence-based treatment modalities for co-occurring mental health conditions at Heroes' Mile include:
If you have completed your inpatient treatment program but still want a less intensive form of support, there are additional treatment options. For continual care as you reach the next phase of your recovery process, veterans can enroll in the partial hospitalization program. This treatment option is for those who are considered stable and want to continue the treatment structure as they become more independent.
On the other hand, veterans can also enroll in a residential intensive outpatient program if they have completed their original inpatient treatment plan. Furthermore, veterans who don't need to undergo detoxification or need help with less severe symptoms can opt for an IOP treatment plan.
Where to Find Veteran-Exclusive Inpatient Mental Health and Addiction Services
Managing your addiction and mental health is a lifelong commitment. But taking the first step by enrolling in an inpatient mental health and addiction treatment center can get you started on the right foot. To learn more about how we can help you begin your recovery journey, reach out to our admissions specialists by calling 888-838-6692 or submitting a confidential contact form today. We're here to help you take the next step.
---
for Veterans by Veterans
Are you or a loved one in need of help?
---