Substance use disorders affect millions of veterans each year. And whether it's alcohol, prescription medications, or illicit drugs, the consequences of addiction are devastating. Fortunately, drug rehab for veterans has proven to be a highly effective method of helping veterans overcome their addictions. Starting treatment at our veteran-focused treatment center in DeLand, Florida can lay a foundation for recovery to last a lifetime and give veterans the tools they need for holistic health and wellbeing.
Substance Use Disorders in Veterans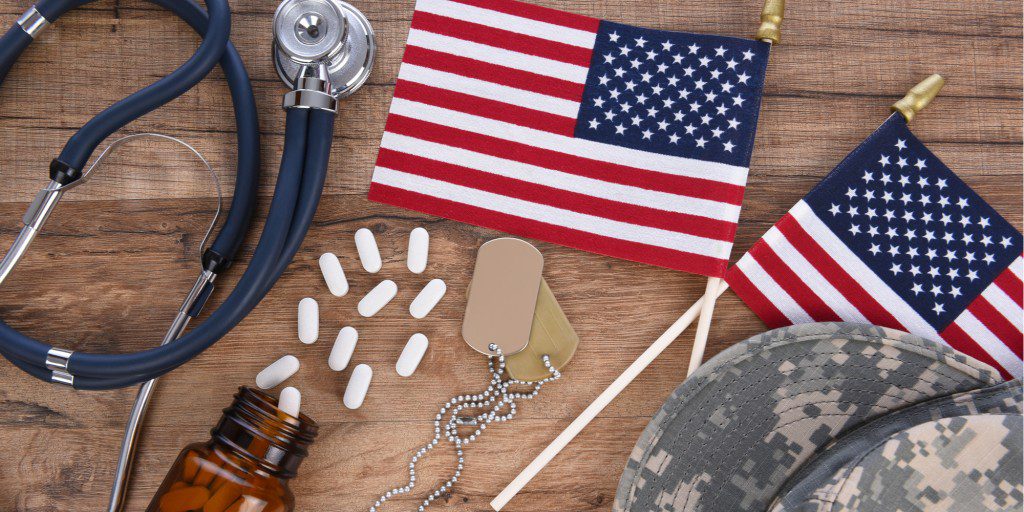 In 2019, the Substance Abuse and Mental Health Services Administration reported that 1.3 million veterans had a substance use disorder, or 6.2% of all veterans. Broken down further, we see that in this group:
One in four have a problem with illicit drugs
Four in five have an alcohol use disorder
One in 13 struggled with both alcohol and illicit drugs
The data also shows that over 85% of veterans with substance use disorders won't receive any treatment for their addiction. Part of the reason for this treatment gap is a lack of access to mental health care. Specialized drug rehab for veterans seeks to solve this issue, by delivering effective and compassionate treatment for veterans, by veterans.
When to Seek Addiction Treatment
If you're starting to investigate addiction treatment, the time to start rehab is likely already here. Part of the known psychology of substance use disorders is denying the problem, even when your substance use has gotten out of hand. But addiction is a progressive disease—meaning it gets worse over time without intervention. Understanding the signs and symptoms of a substance use disorder may make it easier to understand when to start seeking treatment and help you to get the care you need.
---
for Veterans by Veterans
Are you or a loved one in need of help?
---
Signs of a Substance Use Disorder
While different drugs can produce vastly different physical and mental effects, the signs of addiction are common throughout. The main signs of needing a drug rehab for veterans are as follows:
You take drugs or alcohol in larger amounts, or for longer periods, than intended
You've tried to stop or cut down on your own unsuccessfully
You spend a lot of time using, recovering, or obtaining your substance of choice
You experience cravings
Your substance use gets in the way of other responsibilities, such as work, school, or home life
You continue to drink or use despite negative consequences
You've given up on other hobbies or activities due to substance use
You drink or use when it is dangerous to do so, such as while driving
You continue to drink or use even though it makes other problems worse, such as mental illness or physical health problems
You need to drink or use more to achieve the desired effect
You experience withdrawal symptoms when you suddenly stop
Agreeing with just two of these symptoms indicates a mild substance use disorder. If you've agreed with several, it's likely that your substance use problem has become more severe. In either case, veteran-focused treatment can help you to stop your addiction in its tracks and prevent your problems from getting worse.
It's Never Too Late to Start—Or Too Early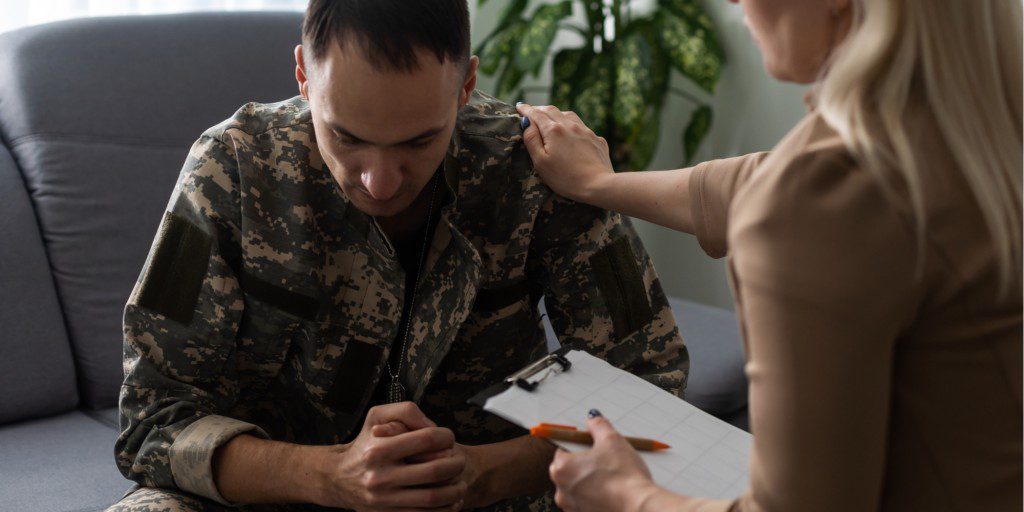 A common misconception for veterans struggling with addiction is that it's too late for them to stop. Severe addiction can make you feel powerless and convince you that recovery is impossible. But those feelings aren't accurate—anyone can recover from their substance abuse problems, no matter how severe.
Paradoxically, there is also a widespread belief that you need to hit rock bottom before you achieve recovery. This is particularly common in veterans, who are used to handling difficult situations without asking for help. But again, this notion is false. Getting help at a drug rehab for veterans as soon as you recognize the signs of a substance use disorder can save you from years of grief and provide you with the skills for a lifetime in recovery.
The fact that both these beliefs are commonplace should demonstrate how insidious addiction can be. Falling prey to the belief that treatment won't work for you can lead to untold levels of suffering, despite recovery being right around the corner. Starting treatment—even if you still have doubts—can improve your quality of life, help repair damaged relationships, and show you that a life in recovery is worth living.
Drug Rehab for Veterans
At Heroes' Mile, we believe that veterans are in the best place to help other veterans. As such, we've designed our addiction treatment center from the ground up with you in mind. Our drug rehab for veterans only takes veteran clients, is staffed primarily with veterans, and offers specialized treatment options designed specifically for veterans' issues.
Our addiction treatment program is built on the foundation of the 12 steps. Practical experience and decades of research have shown that this is a highly effective way of helping people recover from a substance use disorder. In addition, we include the best evidence-based addiction therapies for veterans in our programs, including:
Veteran-focused individual therapy
Group therapy
Job skills and training programs
Counseling services for family members
Nutritional assessments and food plans
Several recreational activities
Further, our drug rehab for veterans covers the full continuum of care. That means that you can reach out to our team for medical detox, residential treatment, and outpatient treatment options. Providing every level of care helps us to take veterans from the earliest stages of recovery to long-term sobriety. With these essential care options, recovery is within reach for all veterans.
Specialized Addiction Treatment for Veterans
We recognize that veterans with substance use disorders often have specific issues that can't be treated at a conventional treatment center. Veterans with PTSD, a history of military sexual trauma, or trouble reintegrating into civilian life can benefit from specialized treatment options offered at our facility. In addition, all of our therapists are informed about specific veterans' issues and can provide true empathy and understanding for our clients.
Start Treatment in DeLand, Florida at Heroes' Mile
When you're ready to start your recovery, reach out to the team at Heroes' Mile by calling 888-512-9802 or filling out our confidential contact form. Our admissions specialists can guide you through our treatment options, help you make the right decision, and support you in getting the treatment you need. Located in sunny DeLand, Florida, our drug rehab for veterans can provide a peaceful respite for military personnel seeking treatment. Don't let your substance use disorder continue dictating your life—–recovery is possible at Heroes' Mile.
---
for Veterans by Veterans
Are you or a loved one in need of help?
---