Giving Back: Where to Donate Men's Clothing for Veterans
Introduction: Donating men's clothing to veterans is a meaningful way to show gratitude for their service and provide support. By contributing to their well-being, you can make a positive impact on the lives of those who have served our nation. In this guide, we'll highlight some excellent options for donating men's clothing to veterans.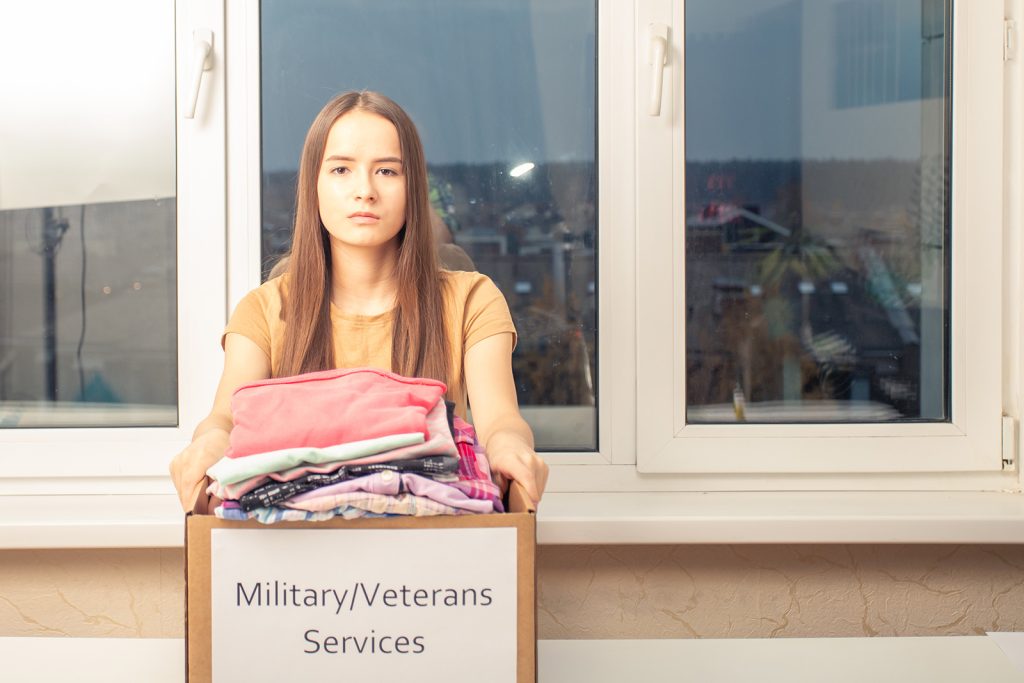 1. Local Veterans' Organizations: Search for local veterans' organizations, VFW posts, American Legion chapters, or military support groups in your area. These organizations often collect clothing donations and distribute them to veterans in need.
2. Veterans' Hospitals and Clinics: Contact your nearest veterans' hospital or medical clinic. Many of these facilities have programs that accept donations of clothing and essentials for veterans who may be inpatients or receiving medical treatment.
3. Homeless Shelters and Transitional Housing: Look for shelters and housing programs specifically catering to veterans experiencing homelessness or transition. These organizations frequently accept clothing donations to provide veterans with essentials as they rebuild their lives.
---
for Veterans by Veterans
Are you or a loved one in need of help?
---
4. Stand Down Events: Stand Down events are comprehensive resource fairs that provide homeless and at-risk veterans with services like clothing, medical care, and housing assistance. Donate to or volunteer at these events in your area.
5. Goodwill and Thrift Stores: Consider donating gently used men's clothing to local thrift stores like Goodwill, Salvation Army, or other nonprofits. Proceeds from the sale of donated items often go towards supporting veterans' programs.
6. Online Platforms: Use online platforms like Facebook Marketplace, Craigslist, or Freecycle to connect with veterans or veteran organizations seeking clothing donations. Arrange drop-offs or pickups through these platforms.
7. Clothing Drives and Campaigns: Keep an eye out for local clothing drives, especially those organized by veterans' groups, schools, or community organizations. Participating in these campaigns ensures your donations go directly to those in need.
8. Operation Stand Down and similar organizations: Operation Stand Down and similar nationwide organizations focus on assisting veterans with housing, employment, and various forms of support. Many of them accept clothing donations to distribute among veterans they serve.
9. Military Bases and Installations: Reach out to nearby military bases or installations. Some have programs that accept donations of clothing, which can be especially helpful for veterans transitioning back to civilian life.
10. Veterans' Support Groups: Online and local support groups for veterans may have information on where to donate clothing. Connecting with these groups allows you to directly contribute to veterans' well-being.
Conclusion: Donating men's clothing to veterans is a simple yet impactful way to give back to those who have served our country. Research local options or connect with national organizations to ensure your donations reach veterans in need. Your act of kindness will not only provide essential clothing but also convey gratitude and respect for their sacrifices.
---
Contact Us: 
Contact Us Heroes' Mile
Social media:
Facebook
Linkedin
Instagram
YouTube Channel
---
for Veterans by Veterans
Are you or a loved one in need of help?
---