National Pearl Harbor Remembrance Day is commemorated every year to honor the brave individuals who lost their lives on December 7, 1941. Those who survived the Japanese attack carried on the legacy of the brothers and sisters they lost, but not without the physical and emotional scars generations of veterans are familiar with. While paying your respects on the 81st anniversary of the 1994 attack on Pearl Harbor, take a moment to consider how your experiences in the service have affected your mental health.
The History of Pearl Harbor Remembrance Day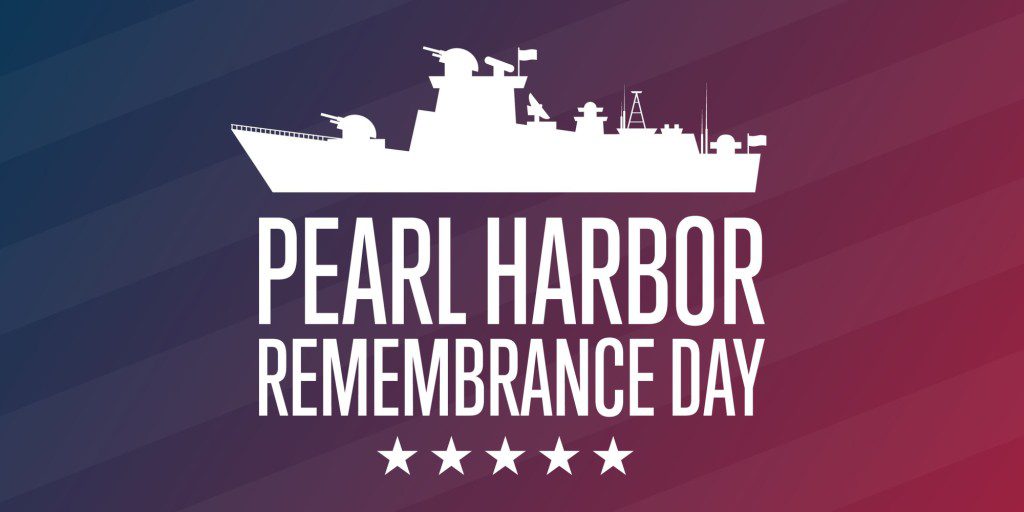 In the United States, December 7th is referred to as Pearl Harbor Remembrance Day or Pearl Harbor Day. This day honors the thousands of military personnel who were injured or lost their lives on this fateful day. About 2,403 service members and civilians were killed during a surprise attack on the Naval shipyard by Japanese forces. Some of the destruction remains at the site of Pearl Harbor to this day.
The following day, President Franklin D. Roosevelt gave his famous "Day of Infamy Speech" in which he proclaimed December 7, 1941, as a "date which will live in infamy." In addition to the speech, President Roosevelt held a joint session with the United States Congress. The result was the United States declaring war on Japan, marking the nation's entrance into World War II. Since 1994, on behalf of President Bill Clinton, National Pearl Harbor Remembrance Day is honored with a variety of remembrance events, many of which are hosted at the Pearl Harbor National Memorial in Honolulu, Hawaii.
Although Pearl Harbor Remembrance Day isn't a federal holiday, all American flags are to be flown at half-staff until sunset to honor the service members and civilians who were killed. However, these events don't show the difficult healing journey the surviving civilians and veterans had ahead of them.
---
for Veterans by Veterans
Are you or a loved one in need of help?
---
How to Commemorate Pearl Harbor Remembrance Day
The Pearl Harbor National Memorial serves as a reminder of loss as well as an educational exhibit for current and future generations. The memorial displays information about the attack from the day of as well as the aftermath still felt across the nation. One famous memorial included in the exhibit includes the USS Arizona. This memorial is built atop the original sunken ship where many of the sailors and marines remain entombed. An estimated 1 million people come to pay their respects each year. The USS Utah shares a similar fate with a memorial honoring the crew on the northwest shore of Ford Island.
At the time, many Pearl Harbor survivors remained in Hawaii and helped at the memorial despite the lingering trauma from the attack. Today many veterans who survived the attack on Pearl Harbor have since passed. Some of them had their ashes placed inside the wreckage as a way to once again be with old friends who didn't make it out. On the other hand, veterans like Sterling Cale regularly spend time at the memorial to preserve the memories of those who were lost. Back then, Sterling Cale was a 20-year-old pharmacist and trained Navy diver who was responsible for rescuing bodies from the USS Arizona.
Why Discussing Mental Health Is Important as a Veteran
Post-traumatic stress disorder (PTSD) isn't often the focus of discussion for Pearl Harbor Remembrance Day. But the symptoms of this mental health disorder were a reality for those who witnessed the attack. Many Pearl Harbor survivors struggled with flashbacks, survivor's guilt, and anger that lasted until their passing decades later. For instance, Sterling Cale shares a memory of feeling paralyzed as his son is unexpectedly swept away by an ocean wave during a family picnic on the beach. Despite his quick, initial reaction to help his son, pulling him out from the water brought back memories from the shore of Pearl Harbor.
The effects of combat exposure haven't changed since then. Generations of veterans continue to struggle with these symptoms. In addition, veterans who don't receive the necessary mental health care often turn to drugs and alcohol to cope. This includes veterans who sustained service-related injuries or live with chronic pain, factors that increase the risk of misusing prescription medication.
PTSD didn't become recognized by the American Psychiatric Association until 1980. Veterans experience PTSD before, but took on names like shell shock or combat fatigue. Moreover, comprehensive resources to help overcome symptoms of PTSD didn't exist or were narrowly available. This caused a significant number of veterans to struggle with addiction without having the terminology to explain why. That's why this year's Pearl Harbor Remembrance Day can serve as a reminder of the nation's loss in addition to improving your mental health.
Addiction and Mental Health Services for Veterans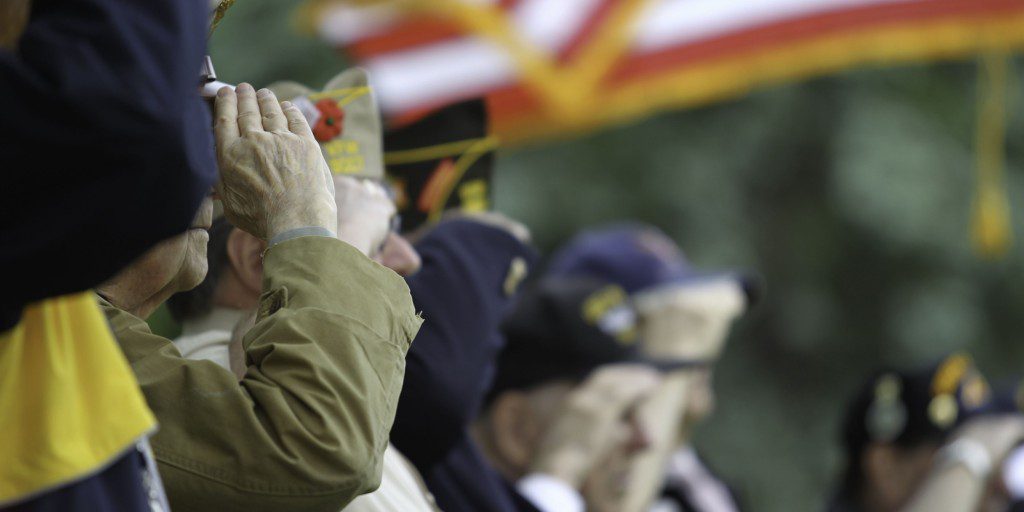 The veterans working at Pearl Harbor on December 7, 1941, had their lives changed forever. There may have been a day during your time in the service that changed your life in similar ways. You should seek help from a mental health professional if you're experiencing any symptoms of PTSD. The longer you wait, the harder it can be to manage the disorder. However, it's never too late to reach out for help.
Using drugs or alcohol to block out flashbacks caused by certain noises, sounds smells, or images, can't remove the trauma. Although it's difficult to live with these painful reminders, mental health treatment can make it more bearable. The addiction and mental health treatment services at Heroes' Mile will teach you healthier coping practices. Moreover, other veterans will provide the support you need to feel confident in overcoming your current obstacles.
Treatment methods effective in helping veterans cope with symptoms of PTSD include:
These trauma-focused treatment techniques help veterans process their trauma to move forward in their recovery journey. Veterans in need of a higher level of care can benefit from a residential drug and alcohol program. On the other hand, veterans in need of a more flexible treatment schedule or have completed or have completed the residential treatment program can enroll in the intensive outpatient program or partial hospitalization program.
Recovering from trauma is a lifelong journey. Some days are harder than others, especially when dealing with grief and survivor's guilt. But it's possible to recover when you have a support system and the necessary resources to make progress one day at a time.
Safeguard Your Wellbeing
Pearl Harbor Remembrance Day marks an emotional event in U.S. history. But the perseverance of those who survived the tragedy and its aftermath is admirable. Veterans across generations know what it's like to overcome what feels impossible. Your struggle with addiction and PTSD is another battle you can overcome, and you don't have to do it alone.
For more information on how Heroes' Mile can help, reach out to our admissions office at 888-838-6692. Or you can fill out a confidential contact form online. Your mental health matters, and with a supportive community of veterans, you can take care of yourself and regain control of your life.
---
for Veterans by Veterans
Are you or a loved one in need of help?
---