According to the National Institute on Drug Abuse, opioid abuse remains high among veteran populations that take prescription painkillers. And with Florida opioid overdoses on the rise, it's more important than ever that veterans know where and how to get help. For that reason, we want to share what you can expect from an opioid drug rehab for veterans.
But what can an opioid drug rehab do, anyway? And why should veterans seek specialized addiction treatment programs in Florida? Keep reading for answers to these questions and more.
How Do Veterans Get Addicted to Opioids?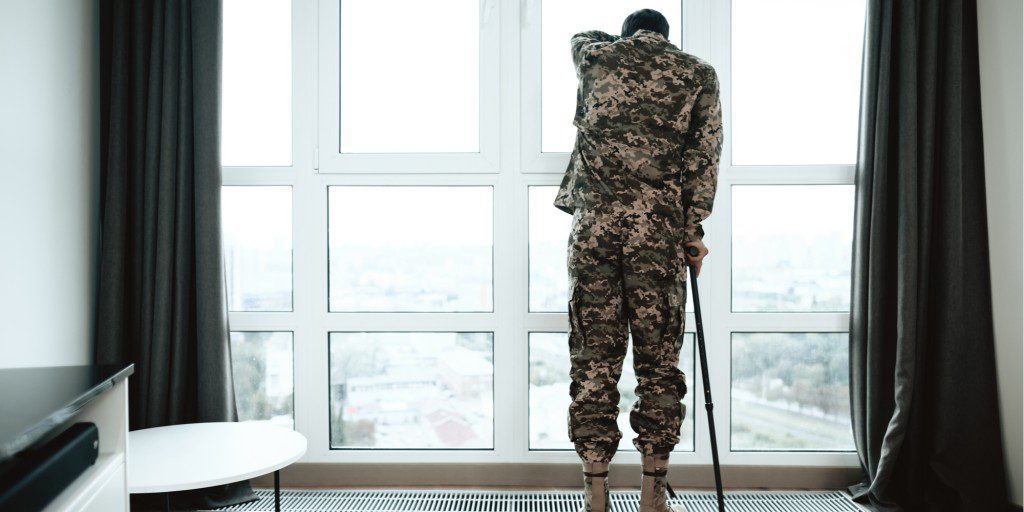 Addiction and how it develops is unique to the individual, but there are patterns of behavior that can help show why and how someone becomes addicted to opioids. For veterans, it's not unusual to come home with chronic pain due to service-related injuries. As a result, they may receive prescriptions for opioid painkillers. And while these medications are undeniably effective, opioid addiction can easily develop in these situations, especially if these medications are taken in the long term.
But prescription drug addiction doesn't always stop at opioid painkillers. In time, it can morph into something else entirely.
---
for Veterans by Veterans
Are you or a loved one in need of help?
---
As an example, say that a veteran returns home from service and receives a prescription for opioid medications due to her chronic pain. Over time, her body will adjust to the dosage of opioids and, thanks to her increased tolerance, they will stop working for her pain. This will lead her to ask for a higher and higher dosage. And if she's unable to get that, she might turn to other forms of opioids.
This is how many veterans end up taking illicit drugs like heroin. Not only is this dangerous because heroin is an unregulated opioid, but also because it often contains fentanyl. This powerful opioid is 100 times stronger than morphine, and it's largely responsible for Florida's concerning drug overdose rates. And since most drug dealers are not honest about what they're selling, many veterans take this dangerous drug without ever knowing, which greatly increases their risk of fatal overdose.
For all of these reasons, seeking help at an opioid drug rehab is an essential step for keeping yourself safe.
Why Do I Need an Opioid Drug Rehab?
When trying to quit opioids, many veterans feel a sense of embarrassment. Military training creates self-reliance, and it's easy to view addiction as just another personal problem to solve on your own. But there is nothing shameful in seeking help at an opioid drug rehab, and in fact, it may be the only path forward.
Opioid Detox
Even in the early stages of quitting opioids, recovery is full of challenges. When you first quit, you're likely to experience opioid withdrawals. Not everyone experiences every withdrawal symptom, but common opioid withdrawals side effects include:
Anxiety and paranoia
Muscle aches
Insomnia
Sweating and discomfort
Nausea, vomiting, and/or diarrhea
Painful cramps
Because of these withdrawals, coupled with powerful cravings, it's common for people to relapse shortly after quitting opioids. But an opioid drug rehab can make all of the difference.
When you enroll in an opioid detox program, these issues become much easier to deal with. First and foremost, medical monitoring can minimize your withdrawal symptoms while keeping you comfortable and safe. Moreover, being in a stable, sober environment makes it much easier to avoid relapse.
But while a medical detoxification can go a long way in starting your recovery off on the right foot, it can only treat the physical aspect of addiction. In order to truly prepare for long-term recovery, it's important to treat the mental side of opioid addiction as well.
Residential Drug Rehab
After completing an opioid detox, most people will transition to a residential rehabilitation program. At this level of care, you live on-site at the rehabilitation center so that you can receive 24/7 support and focus solely on your recovery. And if you're trying to quit opioids for good, this kind of support can be life-changing.
First and foremost, you can expect to participate in therapeutic treatments like group therapy and counseling. In these sessions, you will work with others to identify the thought patterns of addiction and how to use new coping skills to break the cycle. In this way, residential rehabilitation for opioids can set you up for long-term recovery.
But at traditional opioid drug rehabs, veterans may not receive the best possible care. For this reason, veteran rehabilitation centers may be the better choice for military service members.
How an Opioid Drug Rehab for Veterans Makes a Difference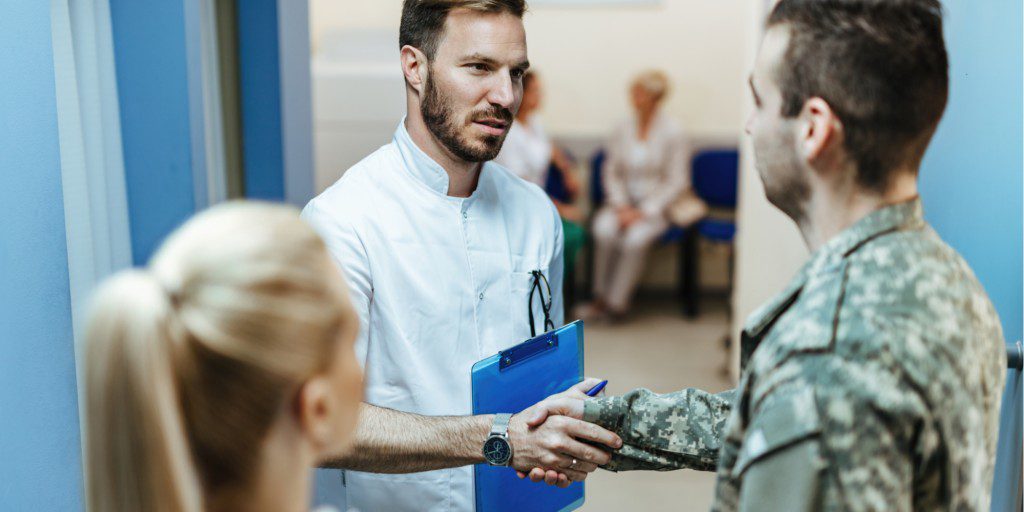 At Heroes' Mile in DeLand, Florida, we believe in veterans helping veterans. And with our veterans-only opioid drug rehab with many military personnel on staff, we create an environment where veterans can recover through communal support and understanding.
At conventional rehabs, veterans may not get the most out of treatment options like group therapy or communal support because there is a disconnect between them and the civilians in recovery around them. For example, civilians may struggle to relate to post-traumatic stress or other invisible wounds of war, whereas these are completely normal at an opioid drug rehab for veterans.
Moreover, a drug rehab for veterans offers veteran-specific programming. At Heroes' Mile, our veteran-focused treatment options include:
For all of these reasons, an opioid drug rehab for veterans can give you the tools you need to beat opioid addiction for good. So where do you get started?
To start on your recovery, call our friendly admissions specialists at 888-838-6692 or fill out our confidential contact form. We're ready and waiting to show you how recovery through common ground at an opioid drug rehab can change your life.
---
for Veterans by Veterans
Are you or a loved one in need of help?
---