One of the first questions you might have when you decide to quit drinking is "How long does it take to detox from alcohol"? Although there is a general time frame for how long individuals experience withdrawal symptoms, there are several factors that can impact your recovery journey.
If you're a veteran and you're concerned about quitting drinking, Heroes' Mile can provide you with the resources you need to safely detox from alcohol. Before you get started, it's important to know how long the withdrawal period can last, what symptoms to expect, and how to safely navigate the process.
Signs of Alcohol Addiction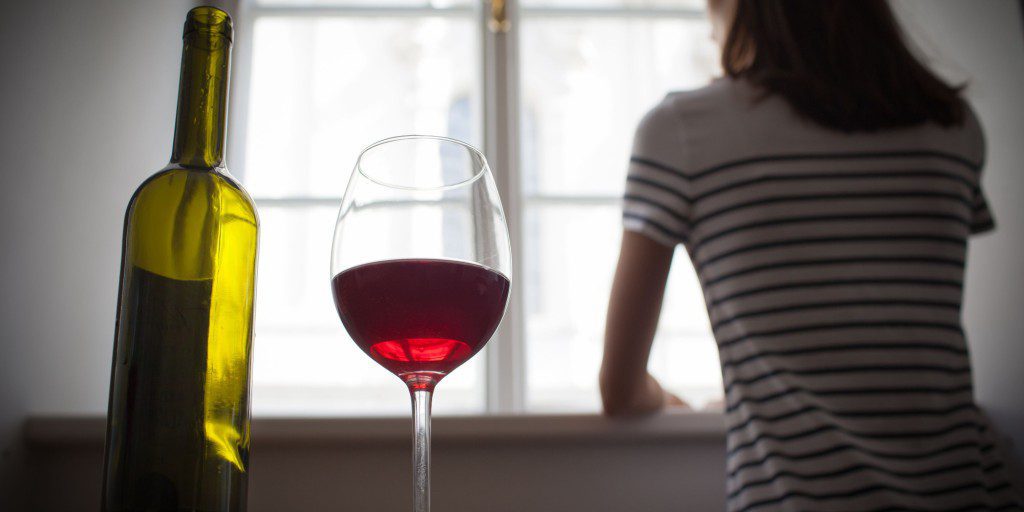 Before you begin to wonder, "How long does it take to detox from alcohol?", the first step is accepting that you have an addiction. Below are some signs that you may be struggling with alcohol addiction. 
Drinking alone or in secret

Experiencing 

blackouts

Short-term memory loss

Needing an excuse to drink

Choosing to drink over fulfilling responsibilities

Feeling hungover without drinking

Isolation or changes in behavior
If you're a veteran searching for the right addiction treatment center, Heroes' Mile helps veterans with a variety of addiction and mental health problems. We specialize in helping veterans who have turned to substance abuse to cope with post-traumatic stress from war or military sexual assault. No matter what you're going through, we've got your six. 
---
for Veterans by Veterans
Are you or a loved one in need of help?
---
But when it comes to quitting drinking, how long does it take to detox from alcohol? That can be challenging to answer, since some alcohol withdrawal symptoms last longer than others.
Symptoms of Alcohol Withdrawal
Withdrawal symptoms can begin within hours of completing a drinking session. However, the symptoms and their severity will differ according to a few factors. You are more likely to experience more severe symptoms if you:
Engage in heavy drinking

Have a long history of alcohol abuse

Experienced withdrawals in the past

Have other health conditions
Alcohol withdrawal syndrome (AWS) is an umbrella term for the symptoms that occur after someone who drinks heavily suddenly stops drinking or significantly reduces their consumption. Excessive drinking affects the nervous system, causing your body to depend on alcohol to function. As a result, your body will have difficulty adapting to the lack of alcohol, resulting in AWS.
Common symptoms of alcohol withdrawal include:
Headache

Shakiness

Sweating

Loss of appetite

Agitation

Restlessness

Nausea or vomiting

Anxiety

Insomnia

Tremors

Disorientation
While these are the most common symptoms associated with alcohol withdrawal, there are a variety of factors that will influence the type of symptoms, the severity, and how long they last for you.
How Long Does It Take to Detox From Alcohol?
One of the most common questions asked when it comes to recovery is "How long does it take to detox from alcohol?". Individuals struggling with alcohol dependency will undergo three major stages of detoxification that can take from five to seven days, depending on the severity of the addiction and the withdrawal symptoms.
Stage One
How long does it take to detox from alcohol in the first stage? This milder stage occurs within the first six to 12 hours after someone has their last drink. The good news is that these symptoms are typically mild and shouldn't be life-threatening. However, they can become dangerous if an individual has underlying health issues.
In the first stage of alcohol detox, symptoms can include:
Headaches

Anxiety

Nausea and vomiting

Reduced appetite

Insomnia
Most people going through the detox process will only experience mild symptoms, but you won't know ahead of time what recovery will look like for you. As a result, treating alcohol addiction should be done with the assistance of a medical professional in case symptoms in later stages worsen.
Stage Two
The second stage takes place 12-48 hours after the last drink. Symptoms begin to escalate, resulting in this stage being referred to as "alcoholic hallucinosis." This is because some people begin to experience hallucinations, typically auditory hallucinations. For instance, individuals may begin to hear voices. However, at this stage, individuals tend to maintain mental clarity and can differentiate between real life and a hallucination.
Symptoms can include:
Agitation

Hallucinations

Seizures
Stage Three
The third stage of withdrawal tends to be the most severe period of the withdrawal process because symptoms escalate. These symptoms occur between 48-72 hours. However, not everyone will experience the most severe symptoms.
Symptoms can include:
Confusion

Fever

Sweating

Increased heart rate

High blood pressure
In rare cases, stage three alcohol withdrawal can lead to a condition called delirium tremens (DTs). These severe alcohol withdrawal symptoms can begin two to five days after having your last drink. During this period, individuals can experience intense seizures, strong feelings of confusion, and exacerbated symptoms of high blood pressure and elevated heart rate. This condition can be fatal if it is not handled safely, which is why undergoing detoxification in a treatment center is the best option.
How Medical Alcohol Detox Can Help
Seeking help to detox from alcohol can be discouraging when you know the process can be difficult. However, treatment centers in Florida like Heroes' Mile are here to provide the resources and support needed to safely detox. You might think to yourself, "How long does it take to detox from alcohol?" but your safety in the process is of the utmost importance.
Our specialized medical detox program puts your safety and comfort first. The alcohol detox program is completed under the supervision of addiction specialists and medical professionals over five to seven days. During this level of alcohol rehabilitation, your treatment needs will be based on an assessment performed by our staff.
Many veterans will feel as though they benefit from remaining at home to detox. However, withdrawal symptoms can be too uncomfortable to get through alone, resulting in relapse. Detoxing in an alcohol and drug-free facility surrounded by supportive staff will ensure that you can get through the experience safely without having setbacks in your sobriety journey.
Factors That Can Impact Your Detox Timeline
If you're wondering, "How long does it take to detox from alcohol?", you will need to consider these factors that may have an impact on your detox timeline:
Age

Weight

Amount of alcohol regularly consumed

How often alcohol was regularly consumed

Whether alcohol was combined with other substances

Whether there are 

co-occurring

 health conditions or an eating disorder present

If other physical health issues are present
Long-Term Treatment Options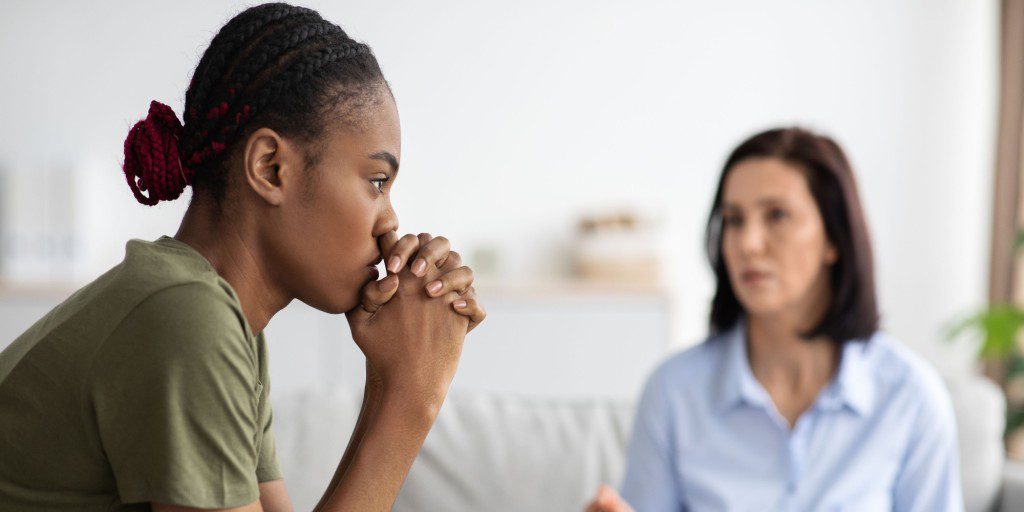 Substance use disorders are common among military personnel because they endure mental and physical stressors that the general public doesn't. Consequently, veterans are at risk for using substances, including alcohol, to cope with a variety of traumas ranging from combat exposure to sexual assault and other experiences that may result in PTSD.
Detoxification is the first step in substance abuse treatment. However, long-term treatment may be necessary to stay committed to sobriety. After completing detoxification, some patients may move into the residential addiction treatment program to continue their recovery. Here, veterans will receive continued care from other veterans who have a better understanding of what they're going through.
There may be a time frame when answering the question, "How long does it take to detox from alcohol"? But long-term recovery depends on each individual and can last a lifetime. With that in mind, below are some treatment options veterans in recovery can benefit from.
Individual therapy

: These one-on-one sessions provide service members with the space to process addiction recovery and any trauma to better acclimate to civilian life. As a result, having a high level of privacy can help veterans share their thoughts and feelings with a mental health professional as they navigate their next chapter in recovery.

EMDR therapy

: Eye movement desensitization and reprocessing (EMDR) can help patients deal with the side effects of PTSD, addiction, and other mental health conditions. This evidence-based treatment helps individuals process unresolved trauma by talking through the experience while an EMDR therapist guides them through the session.

12-step program introduction

: Starting addiction treatment with the 12-step program helps recovering veterans build a foundation to achieve long-term goals. This program can be included in group therapy to help individuals establish a community while reaching the different phases of their recovery.
Get Help for Alcohol Addiction in DeLand, Florida
In addition to asking "How long does it take to detox from alcohol?" you might be wondering where you can get help. Heroes' Mile is an alcohol and drug rehabilitation center established by veterans to serve veterans. Commonly, veterans struggling to cope with military-based trauma will drink alcohol to remedy their symptoms but it doesn't resolve the root of the problem. 
Deciding to stop drinking and seek professional help can be difficult, but you're not alone. Sometimes reducing your alcohol consumption is not enough. Therefore, making sobriety the best choice for your mental and physical health.
If you're ready to take the first step toward sobriety, Heroes' Mile Veterans Recovery Center is here to help. Call the admissions office at 888-838-6692 or submit a confidential contact form through the website. Our staff is here to guide you through the steps to life-long recovery. 
---
for Veterans by Veterans
Are you or a loved one in need of help?
---