For civilians, it can be easy to forget the sacrifices that veterans make. And for veterans, it may feel like the world does not appreciate what you've gone through. As a drug and alcohol rehab run for and by veterans, we want to share the best veteran quotes to uplift our military personnel and show our appreciation.
Whether you're a veteran who'd like some recognition or a civilian looking for the right words to say thank you, we've compiled the 20 best veteran quotes for you.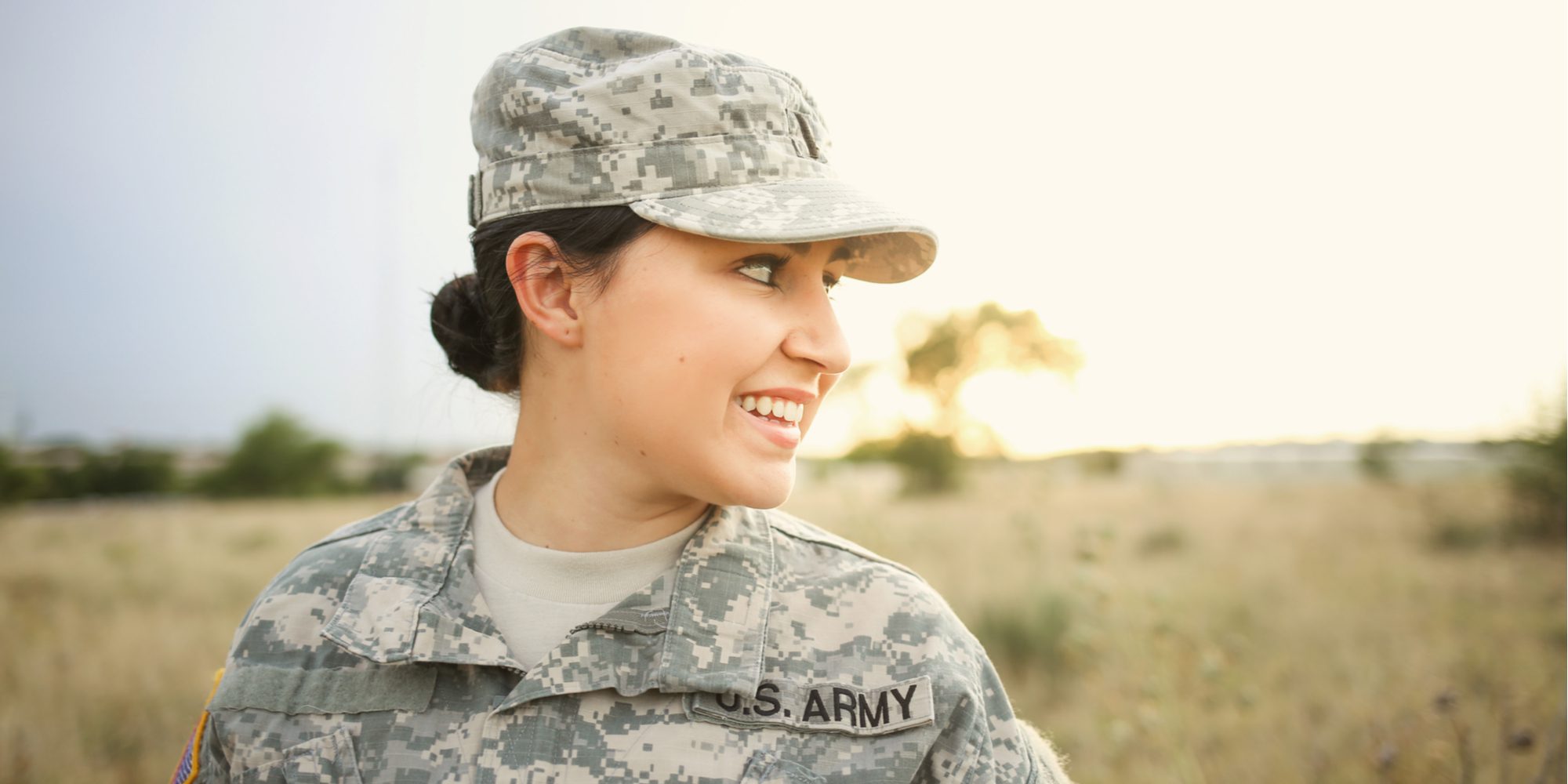 20 Best Veteran Quotes
1. "Without heroes, we are all plain people, and don't know how far we can go." Bernard Malamud
2. "The brave men, living and dead, who struggled here, have consecrated it, far above our poor power to add or detract. The world will little note, nor long remember what we say here, but it can never forget what they did here." Abraham Lincoln
---
for Veterans by Veterans
Are you or a loved one in need of help?
---
3. "Better than honor and glory, and History's iron pen, Was the thought of duty done and the love of his fellow-men." Richard Watson Gilder
4. "Peace has victories, but it takes brave men and women to win them." Ralph Waldo Emerson
5. "As we express our gratitude, we must never forget that the highest appreciation is not to utter words, but to live by them." John F. Kennedy
6. "There is a certain enthusiasm in liberty, that makes human nature rise above itself, in acts of bravery and heroism."Alexander Hamilton
7. "True heroism is remarkably sober, very undramatic. It is not the urge to surpass all others at whatever cost, but the urge to serve others at whatever cost." Arthur Ashe
8. "The battle, sir, is not to the strong alone; it is to the vigilant, the active, the brave." Patrick Henry
9. "In war, there are no unwounded soldiers." José Narosky
10. "How important it is for us to recognize and celebrate our heroes and she-roes!" Maya Angelou
11. "A hero is someone who has given his or her life to something bigger than oneself." Joseph Campbell
12. "This will remain the Land of the Free only so long as it is the Home of the Brave." Elmer Davis
13. "Never was so much owed by so many to so few." Winston Churchill
14. "Courage is resistance to fear, mastery of fear—not absence of fear." Mark Twain
15. "The soldier above all others prays for peace, for it is the soldier who must suffer and bear the deepest wounds and scars of war." Douglas MacArthur
16. "The unparalleled perseverance of the armies of the United States, through almost every possible suffering and discouragement for the space of eight long years, was little short of a standing miracle." George Washington
17. "I saw your sons and your husbands, your brothers and your sweethearts. I saw how they worked, played, fought, and lived. I saw some of them die. I saw more courage, more good humor in the face of discomfort, more love in an era of hate, and more devotion to duty than could exist under tyranny." Bob Hope
18. "Homeless and at-risk veterans need more than just shelter. We must give them the tools to empower themselves and reclaim the self-worth and dignity which comes from occupying a place in the American dream. It is a dream they fought so hard to defend for the rest of us." Maria Cuomo Cole
19. "A hero is someone who understands the responsibility that comes with his freedom." Bob Dylan
20. "A hero is an ordinary individual who finds the strength to persevere and endure in spite of overwhelming obstacles." Christopher Reeve
Using Veteran Quotes to Empower Veterans
Each of us have obligations to our veterans to ensure they are taken care of after their service. And part of that is providing quality PTSD and addiction treatment for members of our armed forces.
If you or your loved one are a veteran in need of rehabilitative care, give us a call at 888-838-6692 or submit your questions through our confidential contact form.
---
for Veterans by Veterans
Are you or a loved one in need of help?
---