Addiction treatment should always be tailored to a person's unique experiences, needs, and overall goals. And this is especially true for veterans seeking substance abuse treatment, since military personnel often have unique experiences. But why choose a veteran substance abuse program?
A veteran substance abuse program takes a different approach than the "typical" addiction treatment in everyday civilian life, and this approach can make all the difference when it comes to long-term healing. So here's what you should know when you're looking for a veteran substance abuse program.
Veterans Are More Likely to Struggle with Drug and Alcohol Abuse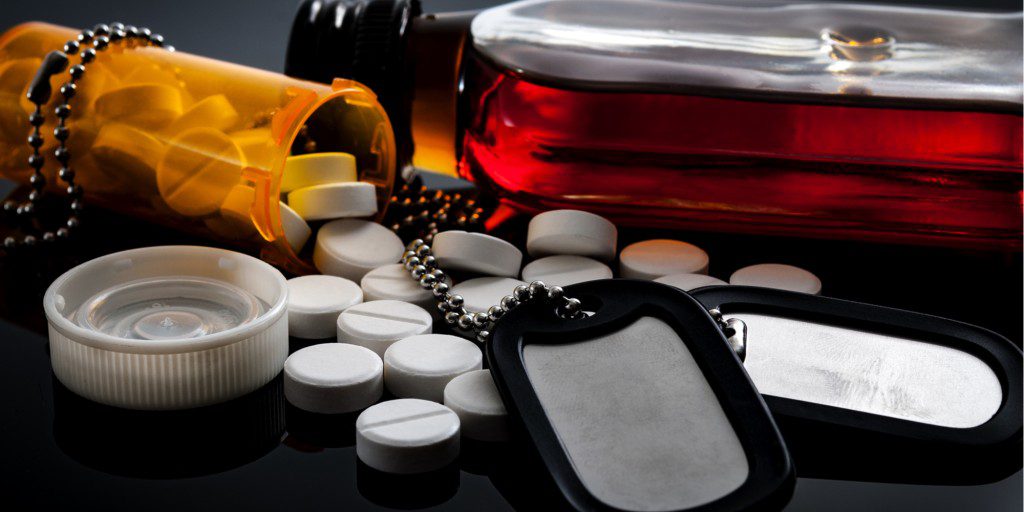 A surprising fact to consider when looking into a veteran substance abuse program is that veterans are more likely to have issues related to alcohol abuse or drug abuse. In fact, the National Institute on Drug Abuse reports that more than 10 percent of veterans have a substance use disorder. This is higher than the average of people within the general population who struggle with a form of substance abuse.
Unfortunately, though veterans are more likely to struggle with drug and alcohol abuse, many veterans do not end up receiving treatment. Studies show that the rate of veterans with substance use disorders might be even higher than research currently suggests because a lot of veterans aren't sure how or where to get the right treatment in the United States.
---
for Veterans by Veterans
Are you or a loved one in need of help?
---
There are a few key factors that contribute to this statistic. Importantly, veterans frequently experience stressors that aren't as common in standard civilian life. These experiences can include:
Combat exposure
High risk situations
Witnessing injuries or death
Military sexual trauma
The truth of the matter is that service members are at a greater risk for experiencing trauma. As a result, veterans might also return home with symptoms of mental health disorders. Anxiety and depression, for example, are two conditions that go hand-in-hand with veteran substance abuse.
Furthermore, many veterans return home with symptoms of post-traumatic stress disorder (PTSD). An alarming percentage of veterans have had symptoms of PTSD throughout their lifetime; the number may be as high as 20%. Signs of PTSD in veterans vary from avoiding specific triggers to feeling on edge at all times, but one of the major red flags is an increase in drug and alcohol use.
Some veterans turn to these substances as a way to cope with unresolved trauma or untreated mental health concerns. Though drugs and alcohol might temporarily numb some of the flashbacks, nightmares, or anxiety, they end up making many of the symptoms worse in the long run. This is why it is essential to find a veteran substance abuse program.
Types of Veteran Substance Abuse Programs
Treatment for veterans isn't a one-size-fits-all scenario. This is why there are many different recovery options available. There are four main types of addiction treatment programs for veterans:
Choosing the best veterans substance abuse program depends on one's life circumstances as well as recovery goals. But all of these programs have a common denominator: they all offer the best care specific to veterans.
Addiction Treatment for Veterans by Veterans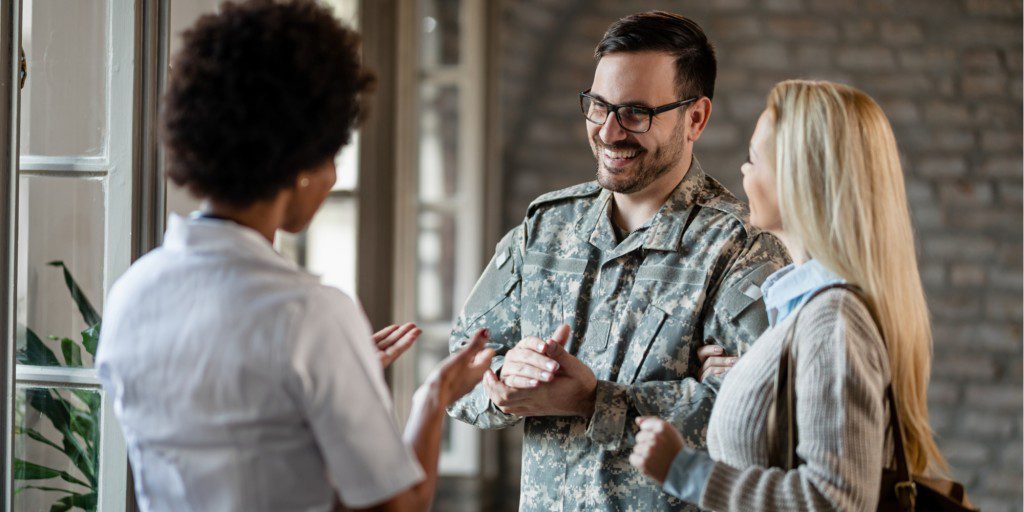 Perhaps one of the most important elements to a veteran substance abuse program is having the right support team. Some treatment facilities have the unique ability to offer veteran-to-veteran support. This means that the treatment options are made for veterans by other veterans. Moreover, these programs have veterans on staff to facilitate healing through services such as:
Relapse prevention
Nutritional assessment
Recreational therapy
Job-ready preparation
Family counseling
There are countless benefits to receiving treatment as a veteran alongside other veterans. Veterans can rely on other veterans because they truly understand the struggle that comes with PTSD, substance use disorders, and other experiences unique to service members.
Treatment programs that are designed to help veterans heal make sure to take into consideration the life experiences, traumas, and values that many veterans have. While other treatment facilities might offer the standard alcohol abuse or drug addiction therapies, a veterans substance abuse program is sure to address all the complexities that come with military service.
Veteran Substance Abuse Programs in DeLand, Florida
If you are one of the many veterans seeking treatment for an addiction to drugs and/or alcohol, know that you are not alone in your search. Heroes' Mile in DeLand, Florida gives veterans the chance to find recovery with all of the above mentioned treatment options and more.
Most notably, Heroes' Mile was built by veterans with veteran-specific healing in mind. Veterans who have been in your place will be there to lend you a helping hand through the challenging and rewarding process of recovery. Addiction doesn't have to be a solitary struggle—through the right treatments, companionships, and environment, you will be able to start your journey toward sobriety one step at a time.
For more information on how our veteran substance abuse programs can help, call our friendly admissions specialists at 888-838-6692. You can also reach out using our confidential contact form to see if veteran-specific treatment is the right path for you.
---
for Veterans by Veterans
Are you or a loved one in need of help?
---