Despite the fact that we've entered into the new year, we can't escape the startling rise in addiction statistics from 2020. These numbers reveal the sad reality of what happens when substance use disorders go untreated, especially for those who are at a greater risk for developing mental health concerns, like military personnel.
Learn more about Florida drug statistics below, including what exactly puts veterans at risk for drug overdose, the signs of overdose, and how to find veteran-specific addiction treatment today.
Reasons Behind Increase in Florida Drug Overdoses
As mentioned earlier, the number of drug overdose deaths in the United States reached an all-time high in 2020. Early reports document approximately 80,000 drug overdose deaths in America, which is a drastic increase compared to the reports of recent drug overdoses from the past five years.
Overall, Americans throughout the country have seen this tragic rise in drug overdoses; however, the severity of the statistics differs by state. In Florida, the number of drug deaths proves to be some of the most severe. Specifically, recent studies show that the rate of Florida drug overdose deaths in 2020 increased by 70 percent compared to 2019.
---
for Veterans by Veterans
Are you or a loved one in need of help?
---
There are a few different reasons as to why the rate of drug overdoses has gone up in 2020. First, there has been a steady increase in deaths related to the opioid epidemic. Opioids include prescription painkillers and illicit drugs such as heroin and fentanyl. These highly addictive substances are often sold on the streets and are combined with deadlier chemicals that make them even more deadly. Thus, people who use these drugs are at a higher risk of experiencing an overdose, as they frequently don't know what is in the substance they're using.
Secondly, 2020 presented new challenges for people with substance use disorders when the COVID-19 pandemic caused a crisis around the country. The Centers for Disease Control and Prevention (CDC) states that social isolation, worsening mental health symptoms, and a lack of access to treatment during the pandemic have all directly contributed to the rise in substance use disorders.
The lack of access to treatment centers in 2020 has particularly hurt communities who are at a higher risk for experiencing substance abuse behaviors. The veteran population, for example, needs specialized treatment for addiction and co-occurring mental health conditions. However, many veterans aren't aware that they might be struggling with these disorders and therefore aren't able to seek out the right kind of help. With such a large group of veterans in Florida specifically, the problem of drug overdoses could worsen without assistance.
Veterans' Risk for Drug Abuse
We know that some people are at a greater risk for developing substance use disorders. For example, people who have co-occurring mental illnesses often turn to drugs or alcohol to cope with their symptoms when they don't have the right treatment.
Additionally, the more stress people experience, the more likely they are to use these substances. Other factors such as trauma and physical health concerns can also make people more susceptible to addiction. So, what does this mean for veterans?
Unfortunately, veterans are often exposed to stressful, traumatic situations. Veterans also encounter service-related injuries that can cause mental health strain as well as having prescription drugs at their fingertips. Furthermore, veterans with PTSD have a much higher chance when it comes to struggling with addiction. As a result of all of these factors, veterans are more likely to develop substance use disorders compared to the general population.
The Florida drug overdose statistics from 2020 show that this problem is becoming more and more deadly. With veterans at such a high risk, understanding the signs of overdose and finding the right treatment for addiction are the only ways to prevent more drug deaths from happening.
Drug Overdose Symptoms
Drug overdose does not always lead to death, though this condition is often fatal. If you recognize any of these overdose symptoms after using drugs, please seek immediate medical attention:
Sudden changes in mood or behavior
Inability to stay conscious
Nausea and vomiting
Loss of movement in limbs
Seizures
Hallucinations and/or delusions
Difficulty breathing
Rapid or slow heart rate
If you have ever experienced and survived the symptoms of a drug overdose, it's more important than ever to find addiction treatment for veterans. Recovery is the only thing that can lead you to a safe, healthy life for future years to come.
Florida Drug Overdose Treatment for Veterans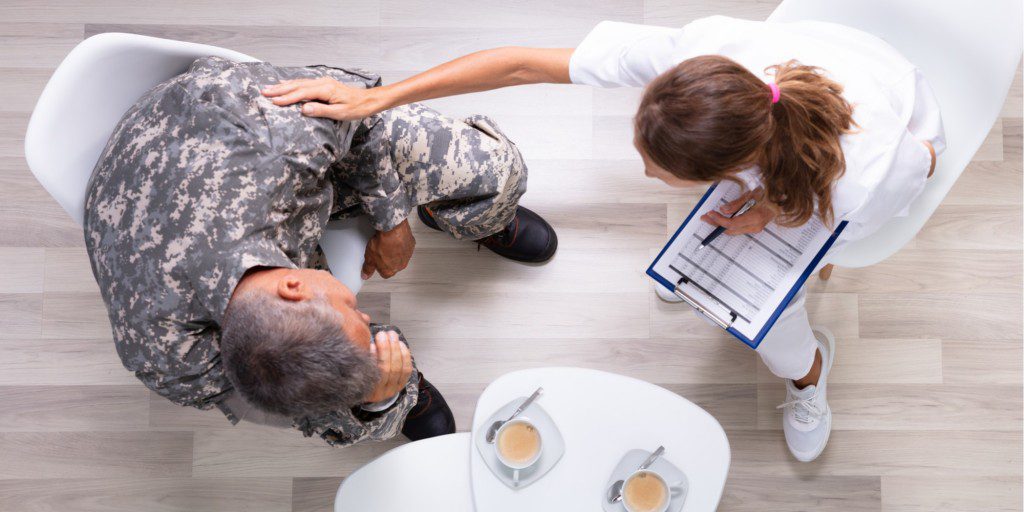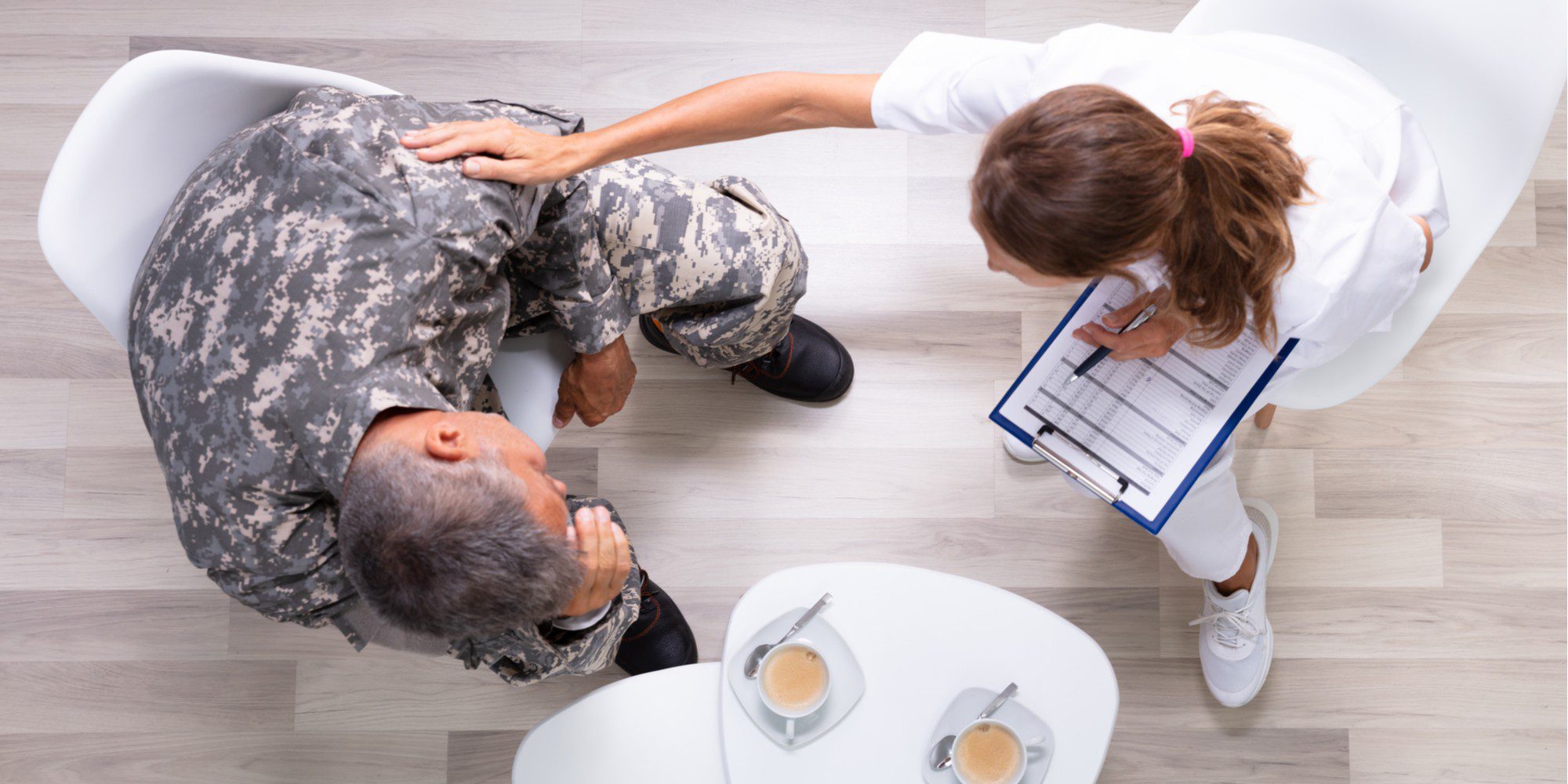 Our mission at Heroes' Mile, a veteran recovery facility located in Florida, is to provide the most effective evidence-based treatment for veterans who are struggling with substance use disorders and/or mental health concerns. Through treatments for addiction, PTSD, and other mental health conditions, you will help to reduce your own risk of experiencing drug overdose, and you might even help others along the way.
We also understand that recovering from drug overdose is more than just a physical feat—though weaning your body off of addictive substances through safe and supervised detox is one of the first steps. Recovery also includes improving your mental health through various treatment options. This is why we offer an inpatient rehabilitation program as well as intensive outpatient treatment. Additionally, in all of our programs, you will have access to treatments such as:
Veteran-focused individual therapy
Cognitive behavioral therapy
Job preparedness training
Most importantly, the reports of Florida drug overdose deaths in 2020 emphasize the need for rehab facilities to provide up-to-date safety measures to help you with your recovery while also keeping you physically and emotionally safe in these trying times. In response to this, we have taken extra precautions to keep our patients safe. Our COVID-19 protocols are in place so that you can get the treatment you need, despite the obstacles the pandemic throws in your way.
For Treatment Options, Contact Heroes' Mile Today
If you would like to learn more about the statistics of Florida drug deaths and how we can work together to lower them in 2021 and beyond, please reach out to us today. We are here to take your calls at 888-838-6692. We also welcome you to submit a confidential contact form if you aren't yet ready to talk. However small the step you take is, you're still moving toward a life of recovery.
---
for Veterans by Veterans
Are you or a loved one in need of help?
---