Veterans seeking help for substance use disorders frequently have questions about when, how, and where to get treatment. The truth of the matter is that navigating the ins and outs of drug abuse treatment can be a confusing process. However, if you have benefits through the United States Department of Veterans Affairs, drug rehab might be covered.
It's important to know that you do not have to figure out recovery on your own. This article is here to detail everything you should know about Veterans Affairs and drug rehab, including how to find coverage for your treatment and how to start the process of recovery today.
What's the Link Between Veterans and Drug Abuse?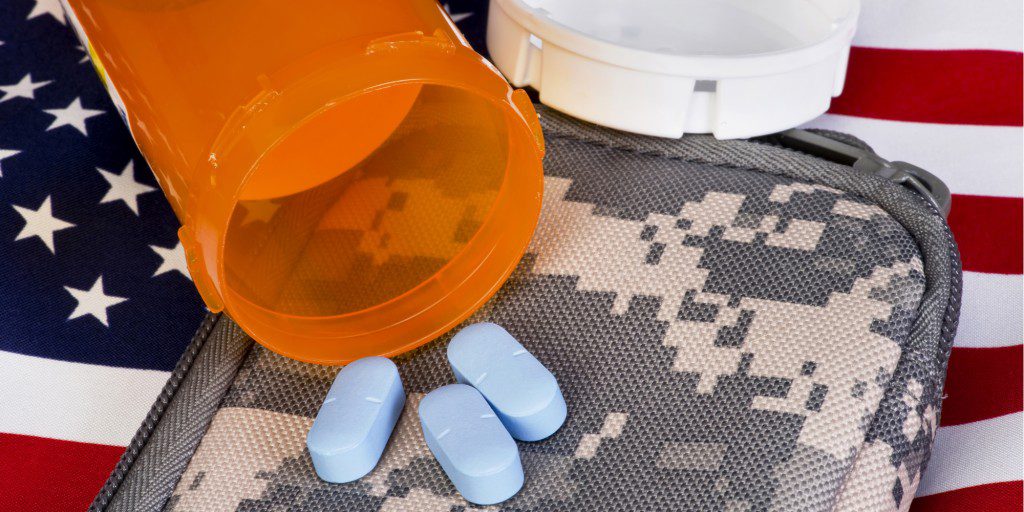 Before understanding more about Veterans Affairs and drug rehab, it's essential to recognize the strong link between veterans and drug abuse. The National Institute on Drug Abuse reports that more than 10 percent of veterans will struggle with a substance use disorder in their lifetime. Additionally, they report that veterans are more likely to deal with substance abuse concerns than other people in civilian life.
There are a few different reasons as to why veterans struggle with addiction. Perhaps one of the biggest contributing factors is that veterans experience traumatic events more frequently than civilians would. Being a service member means protecting and providing for others. Unfortunately, this often comes with huge risks. Common traumatic events that veterans experience include:
---
for Veterans by Veterans
Are you or a loved one in need of help?
---
Service injuries
Sudden changes in location
Witnessing violence and death
Being in life-threatening environments
On top of this, veterans with mental health issues, such as post-traumatic stress disorder (PTSD), are at an even higher risk of developing an addiction to drugs or alcohol. Ultimately, veterans are one of the most vulnerable populations of people when it comes to developing a substance use disorder.
Despite this, many veterans aren't sure how to get help or even know if they are eligible for assistance when it comes to substance abuse treatment. This is one of the many barriers to mental health treatment that veterans face. As a result, service members don't find the help they need.
This leaves them feeling as though they must struggle with their mental health issues on their own. The United States Department of Veterans Affairs (also known as the VA) shares that, for many, this lack of access to resources means turning to unhealthy coping mechanisms, such as using drugs. Thus, the cycle of addiction continues.
However, this cycle can be broken. One of the goals of Veterans Affairs drug rehab is to help military personnel overcome these obstacles in order to live happier, healthier lives. But does this mean that Veterans Affairs will actually cover drug rehab?
Is Treatment at a Veterans Affairs Drug Rehab Covered?
The purpose of the United States Department of Veterans Affairs is to help veterans with their return to civilian life. They do this by providing resources and benefits to get the right care to vets when they need it. Things like insurance, disability payments, educational opportunities, and other health care needs are services that veterans need. And when it comes to what's covered under Veterans Affairs, drug rehab is no exception.
With benefits through Veterans Affairs, drug rehab can be covered—but only through certain treatment facilities. Other rehabilitation centers can provide standard care for anyone who is struggling with addiction or mental health concerns, but not all facilities have the specialty care that veterans need.
Luckily, Heroes' Mile is partnered with the Department of Veterans Affairs as a Community Care partner. This means that the VA has thoroughly reviewed our veteran rehab and confirmed that we can provide a high quality of care to military personnel. At our Veterans Affairs drug rehab, veterans don't need to worry about the complications of coverage and instead can put all of their energy into the steps toward recovery.
What Are Your Addiction Treatment Options?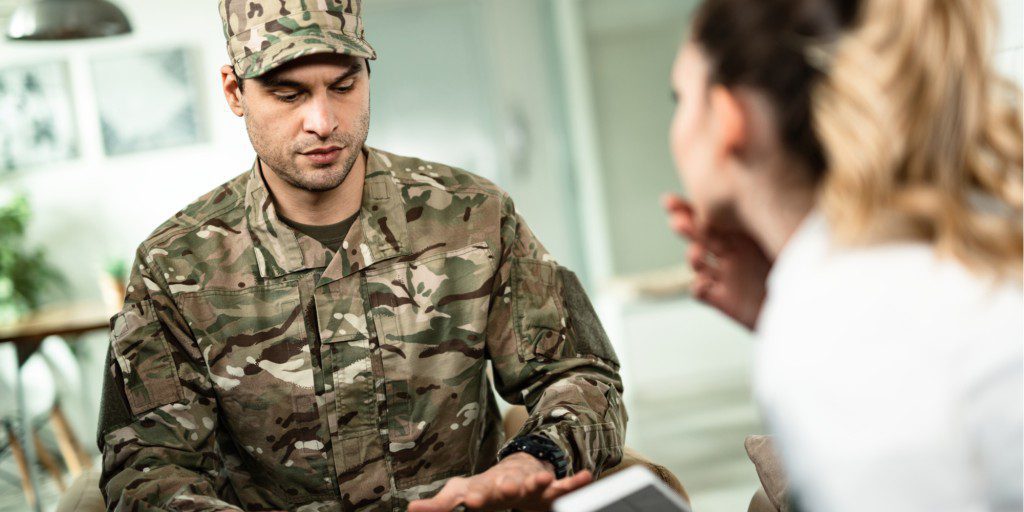 Heroes' Mile is a treatment center that was created by veterans for veterans. This means that every aspect of this facility is meant to address the specific trials that veterans face, whether that be trauma, mental health, returning to civilian life, learning job skills, or more. With the help of Heroes' Mile and Veterans Affairs, drug rehab gives service members the chance to focus on healing their bodies and minds.
Residential drug rehab is a program that offers veterans a safe and sober atmosphere. In this treatment, veterans will be able to work with other veterans one-on-one and in group settings to build long lasting companionships. This occurs at the same time that veterans are learning important coping strategies to better manage their mental health concerns and addiction triggers.
VA insurance can also help veterans get treatments such as safe and effective detox. This is really important because detoxing from drugs can lead to serious withdrawal symptoms, such as:
Anxiety and panic attacks
Nausea and vomiting
Sweating
Shaking
Body aches
Stomach pains
Paranoia
Without the proper intervention, these withdrawal symptoms can cause extreme discomfort, mental health distress, and might even result in a relapse of drug use. Having a comfortable detoxification process sets the foundation for success throughout the rest of recovery.
Other specific treatment options that are covered for veterans through drug rehab include:
Eye movement desensitization and reprocessing (EMDR) therapy
Cognitive behavioral therapy
Individualized counseling
Recreational activities
Nutrition assessment
Family services
Job training
All of these treatment approaches are implemented to give back to the veterans who have already given so much during their time of service. With Heroes' Mile and Veterans Affairs, drug rehab coverage is one less thing that veterans need to carry on their shoulders.
Enrolling at a Veteran Rehab in DeLand, Florida
If you are a veteran who receives benefits through your local VA and you feel it is time to get help with your addiction, Heroes' Mile can help. If you aren't sure if your current benefits will cover drug rehab, you can reach out to our admissions experts at 888-838-6692 for assistance. You can also complete a contact form online with your questions—all methods of contact are completely confidential.
Our Veterans Affairs drug rehab won't just make sure you're covered; we will also make sure that you receive personalized care during your time in treatment. We are here to walk you through the process of recovery, one step at a time.
---
for Veterans by Veterans
Are you or a loved one in need of help?
---