The United States Department of Veterans Affairs, better known as the VA, provides a wide range of healthcare services to military personnel and their families. And if you're one of the millions of veterans who receives benefits from the VA, detox services may be included in your coverage. But how do VA benefits work? And how do you choose a VA-approved detox? Keep reading for answers to all your questions about enrolling in a drug and alcohol detox program for veterans.
VA Detox, Rehab, and More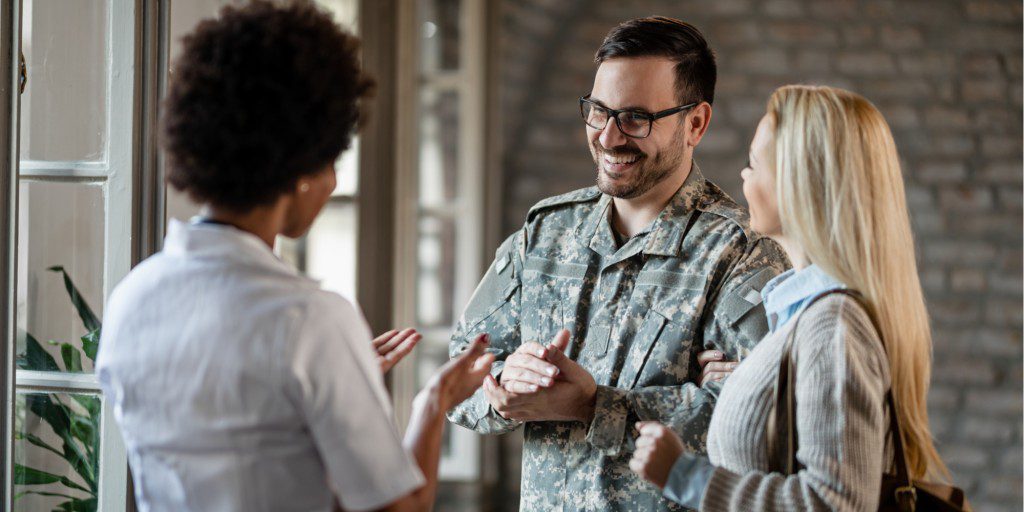 If you qualify for VA benefits, then you are entitled to receive covered treatment for mental health issues and substance use disorders. But what does that really mean? Put simply, your VA benefits can be used to cover:
Mental health counseling
Inpatient mental health treatment
Marriage/family counseling
Addiction counseling
Inpatient VA detox and rehab
Outpatient addiction treatment
Post-traumatic stress disorders (PTSD) and depression are common issues for veterans, and these problems can easily lead to addiction. To combat these issues, the VA covers detox and rehabilitation programs that aim to address substance abuse and/or mental health problems.
So, you're covered for VA detox and rehabilitation. Now, how do you find the right veteran rehab for you?
---
for Veterans by Veterans
Are you or a loved one in need of help?
---
Choosing a Veteran Rehab Near You
The first step in finding a veteran rehab is looking at their care staff. Specifically, you want to make sure that they have veterans on staff. Even highly trained civilian therapists and addiction specialists can only have a theoretical knowledge of what veterans go through, whereas your fellow military personnel have lived through the same struggles that you face. In this way, enrolling at a treatment center with veterans on staff can provide a place to receive support through common ground and shared experiences.
Of course, it's also important to carefully consider the treatment options available. Ideally, your veteran rehab center should offer a complete continuum of care from VA-approved detox to outpatient programming. By completing detox, inpatient treatment, and easing into daily living through outpatient care, you can give yourself the best chance at recovery. Additionally, if you were recently discharged from the military, this kind of support and gradual return to "normal" living can make it easier to transition to civilian life.
Once you've chosen which veteran rehab you want to attend, the only thing left to do is get your choice cleared with the VA to assure coverage.
Enrolling in a VA-Approved Detox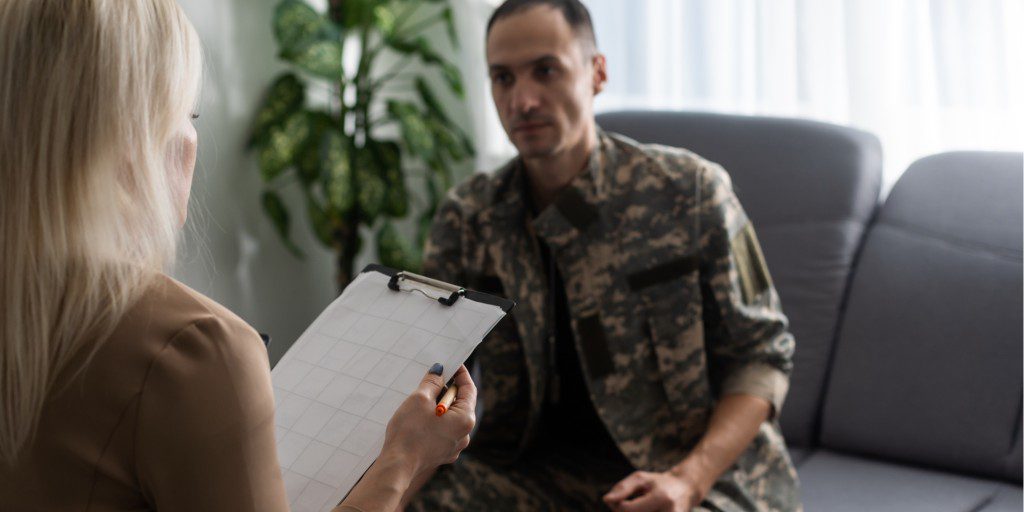 The first step in attending a veteran rehab is making sure that you have coverage with the VA. If you don't, you can apply for VA coverage online by submitting your personal information. Once you've submitted the form, you should hear back from the VA within one week of submitting your application for coverage.
After making sure that you're covered, reach out to your chosen veteran rehab and tell them you'd like to enroll. Their team will be equipped to tell you exactly what next steps to take, although usually this looks like contacting your local VA office to request coverage for your chosen treatment center. The time range from requesting coverage to admission varies from office to office, but the most important part is staying in contact with your local VA office and checking back on the status of your referral. If any issues arise, every VA also has a patient advocate who will be happy to look at your case and ensure that you get the treatment that you need.
If you're looking for VA-approved detox, then the best time to start the process is right now. Nobody likes dealing with logistics, but investing in yourself and your sobriety is worth it. At Heroes' Mile, we will work with you every step of the way to make sure that your care is covered so that you can focus on the important things, like working through addiction and invisible wounds of war.
Would you like to learn more about our VA-approved detox and other programs? Call our admissions specialists at 888-838-6692 or ask your questions through our confidential contact form. Peer-to-peer veteran support is waiting to help you win the fight against addiction for good.
---
for Veterans by Veterans
Are you or a loved one in need of help?
---