When it comes to effective, evidence-based mental health and substance use recovery for veterans, there are certain therapeutic approaches that can make all the difference. Trauma-informed care is one of these essential services. Below, you will have the chance to learn a little more about the effects of trauma, the benefits to trauma-informed care, and how this treatment approach can help veterans.
What Is Trauma-Informed Care?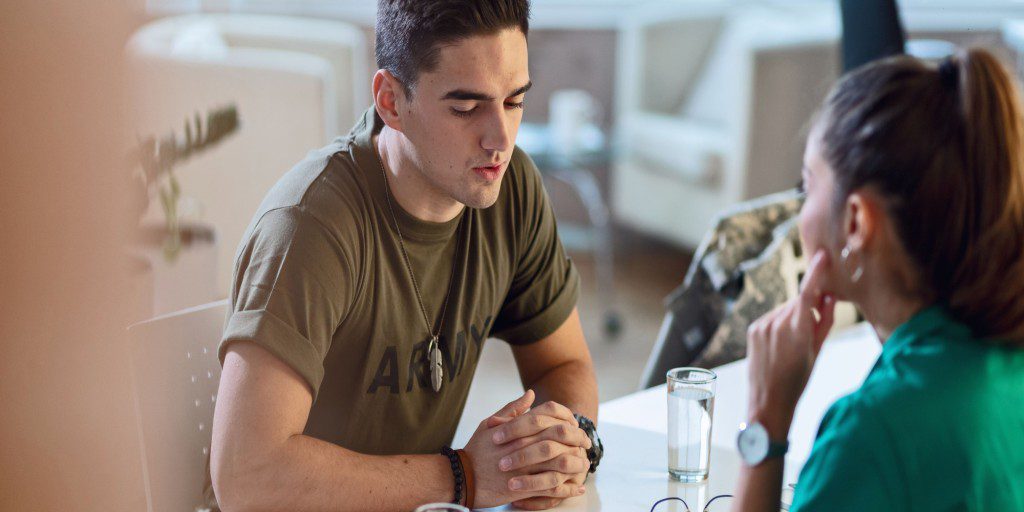 Trauma-informed care is a specialized way of recognizing, approaching, and providing resources for people with certain mental health conditions. As the name suggests, the main focus of trauma-informed care would be looking at a person's experiences with trauma and building a treatment plan based off of that information. The Substance Abuse and Mental Health Services Administration (SAMHSA) states that people who need trauma-informed care might have post-traumatic stress disorder (PTSD), substance use challenges, or other mental health distress.
The Department of Health and Human Services shares four main objectives when it comes to trauma-informed care. These would be:
Realize the vast effects of trauma
Recognize the symptoms of trauma
Respond to trauma on a micro- and macro-level
Resist re-traumatization
The entire goal of trauma-informed care is to provide resources toward healing but in a way that avoids re-traumatizing the patient. The effects of trauma can not only harm somebody's mental health, but can also lead to serious physical health concerns as well. However, with these objectives as well as the principles of trauma-informed care, recovering from trauma is safer and more effective for patients.
---
for Veterans by Veterans
Are you or a loved one in need of help?
---
What Are the Principles of Trauma-Informed Care?
According to the Centers for Disease Control and Prevention (CDC), the guiding principles of trauma-informed care include:
Safety: First and foremost, trauma-informed care is an approach that prioritizes the physical and emotional safety of the patient. This is done to avoid re-traumatizing the person. Typically with trauma-informed care, patients will begin by working with a mental health professional to create a safe space, strong team of support, and coping mechanisms to fall back on when the emotional impact of trauma work makes itself known. For anyone who is hoping to recover, it's important that they feel safe and secure so that the effects of trauma do not cause more distress.
Trust: This principle of trauma-informed care is essential for anybody who has gone through a traumatic experience. Building a trusting relationship with the people who are there to help, such as a mental health professional, is one of the first steps toward opening up and beginning to heal.
Peer support: Along the same lines as above, having the right team of trusted peers can make all the difference in the healing process. For veterans participating in trauma-informed care, peer support often comes in the form of other veterans who truly understand the struggles of serving.
Collaboration: Working together and building that support team is part of this principle as well. It's important to collaborate with the professionals, peers, and community around you in trauma-informed care. Not only does this help patients to see that they are not alone in the healing process, but it emphasizes how recovery doesn't have to be a solitary process. In fact, recovery for PTSD, substance use disorders, and other mental health concerns is quite the opposite: it's a collaborative effort.
Choice: In most instances, people who have gone through a traumatic experience feel as though their power has been taken away from them. They did not choose to go through this and they most likely had very little control over what was happening. This is why providing the principle of choice in trauma-informed care is crucial. Giving patients the opportunity to find their voice through the choices they make in recovery can help them to feel empowered once again.
Historical, cultural, and gender-related concerns: Lastly, this principle acknowledges the historical, cultural, and gender factors that contribute to the healing process. Looking at trauma in the context of these elements can lead to a deeper, longer-lasting recovery because the treatment approach takes into account all of the influential areas of a patient's life. This might mean looking at how trauma symptoms present in women versus men, or it could be recognizing the ways in which certain populations, like veterans, are more susceptible to experiencing trauma.
Ultimately, these guiding principles act as a framework to help people who have gone through trauma get the best, most informed care possible. With that, there will be a greater chance at them finding recovery because they are addressing all aspects of their mental health distress. They are able to build a full picture rather than just having tiny parts of one to piece together.
What Does Trauma-Informed Care Look Like for Veterans?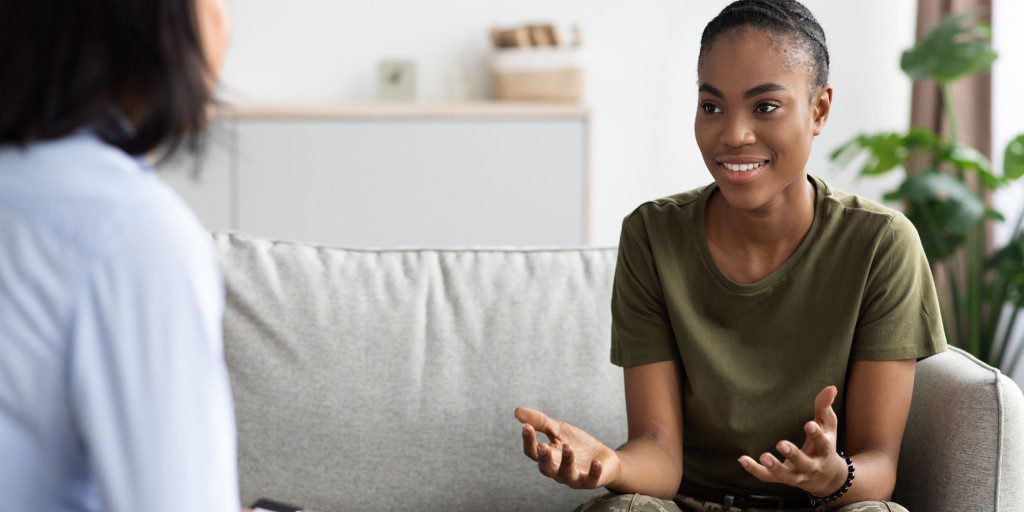 Trauma is something that anybody, regardless of race, gender, occupation, etc. can encounter. But veterans are a group of people who are more likely to go through traumatic experiences because of the nature of serving. These might include:
Combat exposure
Service injuries
Environmental dangers
Military sexual trauma
Veterans are also particularly susceptible to the struggles of drug or alcohol addiction, oftentimes because of the traumas that they've encountered. In fact, at least one in 10 veterans meet the criteria to be diagnosed with a substance use disorder. So, when veterans need trauma-informed care, they also usually need addiction services as well.
Trauma-informed care and substance use treatment for veterans should always take place in a safe, secure environment where veterans can focus on their recovery. Medically supervised detox can be a great way to start this path toward healing. Having access to a sober setting with other veterans can help all patients feel supported. Furthermore, going through supervised detox can help veterans ease into recovery without all of the harmful side effects of withdrawal symptoms.
Following detox, veterans should enroll in addiction treatment programs that include therapeutic treatments like:
Group sessions
Family counseling
On top of this, trauma-informed care in specialized rehabs work to help veterans with all aspects of life. This includes job preparedness skills, physical fitness, nutritional education, and more. Remember, trauma-informed care is about more than just treating the trauma—it's about getting to the root of veterans' distress so that healing can occur from top to bottom.
Where Can Veterans Get Help in Florida?
Heroes' Mile is a treatment facility that specializes in serving veterans. Our staff members of veterans have a unique perspective when it comes to recovery and the mental health experts who work closely with each of our patients take a trauma-informed care approach to treatment. This combined with evidence-based approaches such as equine therapy, art therapy, and more make Heroes' Mile the best setting for veterans to find top-quality treatment.
For more information on trauma-informed care, our services, and all of the benefits of recovery, give us a call at 888-838-6692. You also have the option to submit a confidential contact form with your questions and to share your story. The effects of trauma can be extremely overwhelming, but recovery is possible with the right trauma-informed and veteran-focused care.
---
for Veterans by Veterans
Are you or a loved one in need of help?
---