Not all eating disorder treatment centers are the same. That's why it's important to know what level of care is provided by the center you're considering. Since veterans face unique challenges when it comes to their mental health and finding the right treatment options, veteran-exclusive eating disorder treatment programs are more likely to be effective in the long run.
Heroes' Mile provides a safe and judgment-free environment where veterans make up the staff in addition to the patients. Keep reading to find out more about what to look for in an eating disorder treatment center and how to enroll.
What to Look For in Veteran-Exclusive Eating Disorder Treatment Centers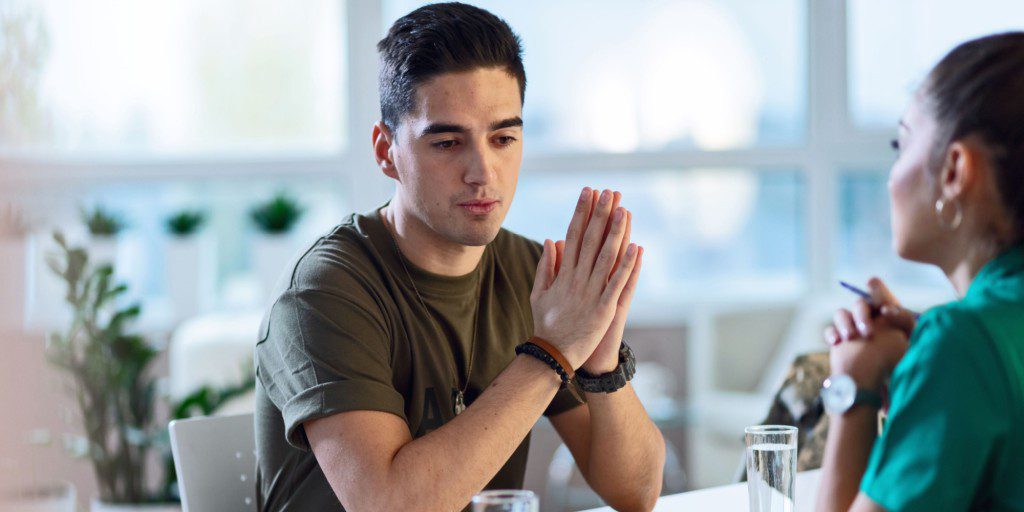 Eating disorders are complex mental health disorders that can be challenging to overcome. They can disrupt your mental, physical, and emotional health. Furthermore, they can take on different forms, such as feeling out of control when you eat (which is associated with bulimia nervosa and binge eating disorder), or restricting food intake out of fear of gaining weight (which is characteristic of anorexia nervosa). But whatever symptoms you are struggling with, you don't have to overcome them alone.
All eating disorder treatment centers offer different therapeutic techniques and recovery options. However, veteran-specialized centers address the unique experiences and risk factors that are less common in the general population. If you developed an eating disorder as a result of your experiences in the military, you may need programs that include therapy to address trauma. From combat exposure to military sexual trauma, there are many ways that post-traumatic stress disorder can contribute to your eating disorder.
---
for Veterans by Veterans
Are you or a loved one in need of help?
---
In addition to trauma work, the best eating disorder treatment centers provide supplemental therapy options that serve as healthy outlets. Although eating disorder treatment facilities emphasize the hard work of recovery, the process can be rewarding in many ways. Veterans can find a lifelong support system and new hobbies through their recovery program. These opportunities can provide comfort on difficult days even after you've left the center. 
Veteran Eating Disorder Treatment Options
There are many recovery techniques that are effective for eating disorder recovery. However, the choices available at the eating disorder treatment centers you consider and your assessment will determine what treatment modalities best suit your needs. Heroes' Mile utilizes evidence-based treatment methods to help struggling veterans improve their self-esteem and learn to respond to challenging emotions. 
Such evidence-based treatment options include:
A combination of these therapeutic modalities can help veterans struggling with an eating disorder. Together, these recovery methods will help you work through the feelings of shame and fear associated with food. With the help of a veteran-exclusive eating disorder treatment center, you will be able to better control your thoughts, feelings, and behavior as you work through your mental health challenges. 
Inpatient Treatment
Inpatient treatment, also referred to as residential treatment, provides the most inclusive care options offered by eating disorder treatment centers. For inpatient programs, veterans remain on-site to receive 24/7 care until the end of their program. Your treatment team includes physicians, mental health specialists, addiction specialists, and more. They provide round-the-clock supervision to ensure you're comfortable and safe at all times throughout the recovery process.
If you're also recovering from an active addiction, you may first take part in an inpatient medical detox. At this level of care, you can receive help managing withdrawal symptoms. By safely recovering from drug and alcohol addiction, you can stabilize and get into a headspace where you're ready to address the underlying causes of both addiction and mental health issues.
Additionally, you will take part in a variety of the individual and educational therapies listed above to help you overcome the challenges of your eating disorder. Heroes' Mile provides a judgment-free environment that allows veterans to heal without fear. Eating disorder inpatient treatment helps veterans develop new coping skills while they work to improve their body image and relationship to food. Our treatment facility also helps veterans learn to process their emotions and heal from service-related trauma associated with their eating disorders. 
Outpatient Treatment
Outpatient treatment provides most of the same options as inpatient treatment. The biggest difference is that patients reside at home for the duration of their care plan, then travel to the eating disorder treatment center for treatment during the day. As a result, patients attend therapy, support groups, and other activities at the center throughout the week.
Outpatient treatment is also considered an essential method of continual care. In most cases, individuals enroll in outpatient care after successfully completing an inpatient program, which allows them to take the next step in recovery. However, outpatient eating disorder treatment is suitable for patients who require a more flexible treatment schedule or have less severe symptoms. 
One such program that's part of outpatient services is the partial hospitalization program. Our partial hospitalization program provides structure for veterans who are getting ready to return to an independent lifestyle. This program is often used as a transition from residential care to returning home. PHP programs focus on the future of recovery. Your treatment team provides relapse prevention and planning and can help connect you to additional resources to help you successfully remain in recovery after completing treatment. 
Eating Disorder Treatment Centers With Addiction Programs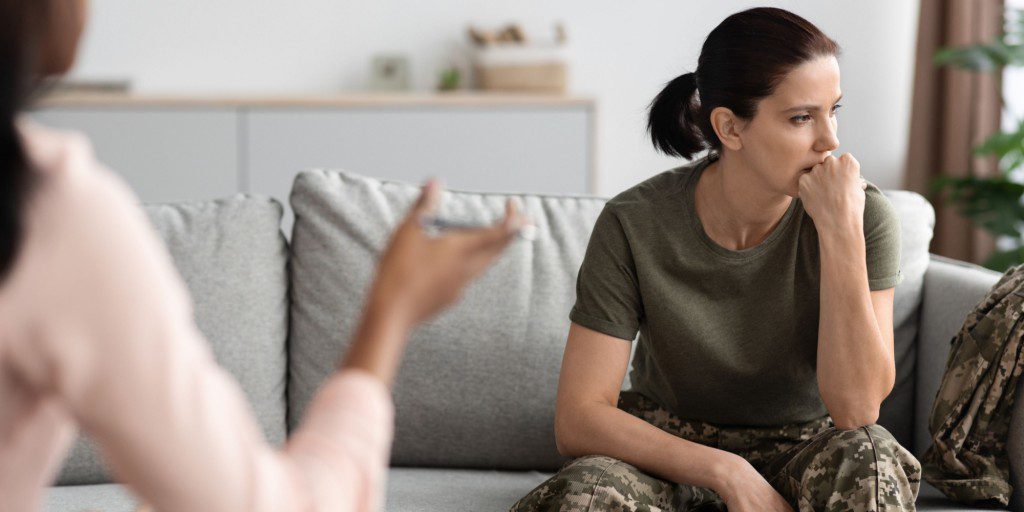 Not all eating disorder treatment centers are equipped to provide help for those battling a mental health disorder as well as a substance use disorder. However, Heroes' Mile offers comprehensive care that addresses the unique challenges caused by co-occurring disorders. Nearly 50 percent of adults who have an eating disorder also struggle with alcohol or drug abuse. As a result, eating disorder recovery needs to address symptoms associated with substance misuse to effectively treat the eating disorder.
Such a high percentage of adults battling eating disorders also battle addiction because drugs and alcohol can temporarily provide a means of escape. Similar to addiction, eating disorders stem from the need to be in control. So much so that all other thoughts and behaviors are replaced by the need to restrict or binge and purge to retain control over the body.  Addiction acts as a means to control negative or overwhelming emotions caused by the eating disorder. However, substances only exacerbate the problem and continue the cycle.
Many eating disorders mimic this cyclical pattern of addiction and require professional help from eating disorder treatment centers to break the cycle. With that said, seeking help from an eating disorder center that provides addiction programs is essential for your recovery. 
Veteran Eating Disorder Treatment Centers in Florida
Eating disorder treatment centers that specialize in helping veterans overcoming both eating disorders and addiction are more likely to provide veterans with necessary care. To create the most supportive environment possible, every patient and staff member at Heroes' Mile is a veteran. Our team will help you overcome every stage of recovery from admission and beyond. 
If you have additional questions about how we can help you, call our admissions experts at 888-838-6692 or submit a confidential contact form online. We're here to help you start eating disorder recovery today. 
---
for Veterans by Veterans
Are you or a loved one in need of help?
---