If you've found yourself up late at night, searching the Internet with phrases like "veteran drug and alcohol rehab near me," you're not alone. A vast number of veterans struggle with substance use and co-occurring mental health disorders. Unfortunately, not all of these veterans feel that they can ask for help.
Looking into treatment options by asking yourself "is there veteran drug and alcohol rehab near me?" is the first step in the long trek toward sobriety. Find the answer to your search on veteran drug and alcohol rehabs below. The fight to get help can sometimes seem impossible, but with the right resources, you can find the perfect veteran-focused facility to work on your recovery.
What Are the Signs of Drug and Alcohol Abuse?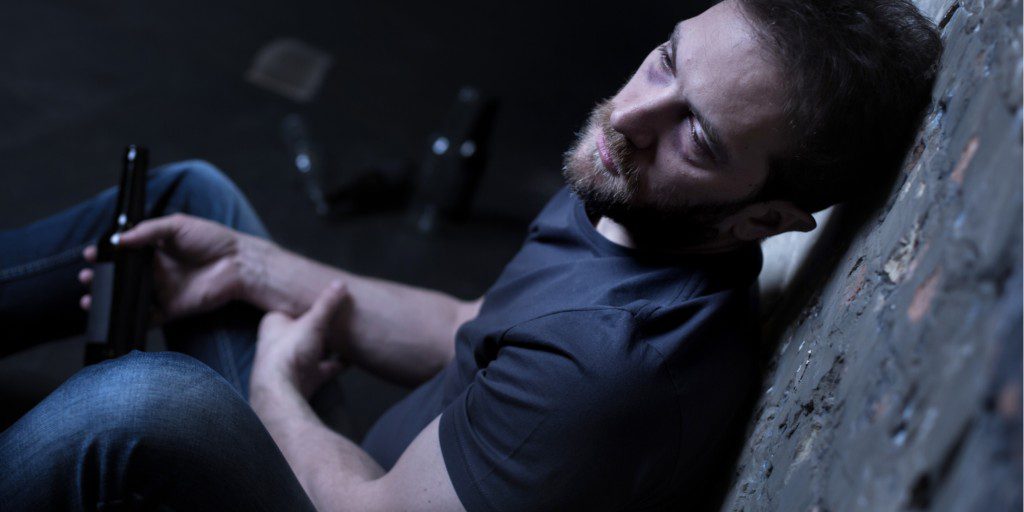 With recreational drug and alcohol use becoming more and more socially acceptable, the line between "letting loose" and having an addiction blurs further. For veterans who aren't sure if they are currently struggling with either an alcohol use disorder or drug addiction, here are the signs to look out for:
Having withdrawal symptoms when not using drugs or alcohol
Turning to these substances in place of getting help
Trying many times (and failing) to maintain sobriety
Being unable to control how much you use
Blacking out frequently or having other adverse health effects
Recognizing these symptoms in yourself or in a loved one can be frightening. The first thing to remember is that you're not the only one who struggles with this. In fact, the Substance Abuse and Mental Health Services Administration (SAMHSA) estimates that over one million veterans have an addiction to drugs or alcohol. These numbers show that veterans are at risk for developing an addiction—more so than the general population.
---
for Veterans by Veterans
Are you or a loved one in need of help?
---
Why Do Veterans Struggle with Addiction?
It's no secret that veterans encounter a series of challenges when serving. These can include:
Military sexual trauma
Combat exposure
Being away from loved ones
In a veteran's work, there is an inherent risk of danger or injury. Whether combat exposure, military sexual trauma, moral injury, or any other service-related issues, these experiences can all result in post-traumatic stress disorder (PTSD) for many veterans.
In fact, the U.S. Department of Veterans Affairs (VA) indicates that as many as one third of all veterans are diagnosed with PTSD after serving. Research also shows that veterans who have PTSD are at an even greater risk of developing a substance use disorder. The VA reports that 20 percent of veterans who have PTSD also have a substance use disorder and vice versa.
When veterans go through an experience that is traumatic while serving, those memories can stick with them and impact their ability to function on a day-to-day basis. The symptoms of PTSD are often uncomfortable—even unbearable for some veterans. Therefore, drugs and alcohol become coping mechanisms to simply make it through the day.
Additionally, many veterans feel isolated when they return home. It can be challenging to connect with others after the experiences of serving. A lot of veterans struggle to communicate with their families or close friends. With mental health struggles and a global pandemic, the obstacles for veterans to socialize just continue to add up.
Of course, not all veterans have PTSD or other mental health conditions. Some veterans are influenced to use drugs or alcohol by their peers. Others are predisposed to addiction because of family history. And there are also veterans who struggle with service injuries who turn to these substances in an attempt to find pain relief.
This emphasizes that, no matter the cause of the addiction, the fact remains that veterans need specialized assistance to recover. The truth is that veterans will always live with the experiences they had while serving. However, there are ways to cope with the trauma, to come to terms with the pain, that don't rely on drugs or alcohol. Veterans who use these substances are often stuck in place with the memories of serving—but veterans who know where to go for help can start the process of moving forward on a new path.
Treatment Options for Veterans Struggling with Drug or Alcohol Abuse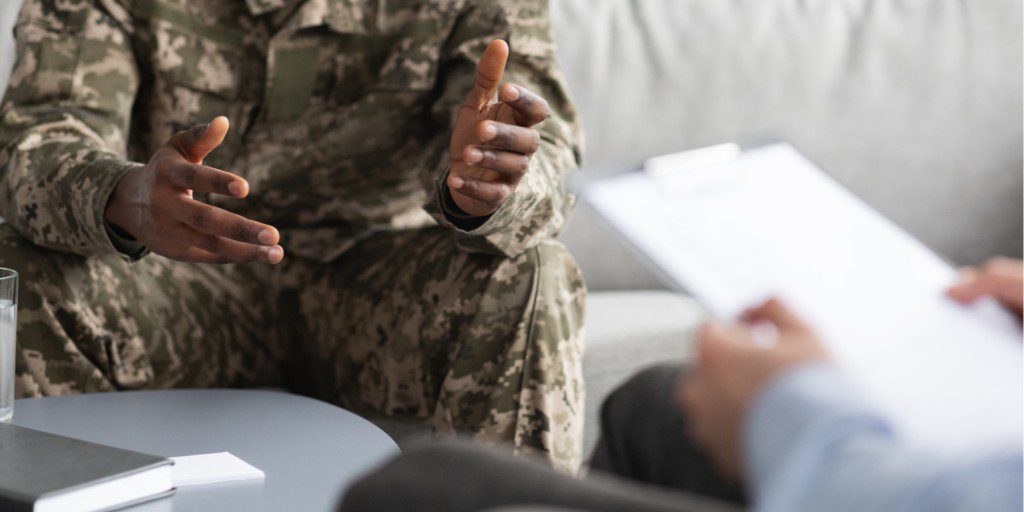 There are certain treatment approaches that are proven to be effective for veterans who have a substance use disorder. Many drug and alcohol rehab programs address different aspects of addiction. What veterans need are treatment options that look at the whole picture.
For veterans who receive drug and alcohol inpatient treatment, frequently used treatment options include:
Cognitive behavioral therapy (CBT)
Eye movement rapid desensitization (EMDR) therapy
Family therapy
Group sessions
Job readiness training
Mental health assistance
Community resources for after discharge
Other rehab programs that veterans might find useful depending on their current status would be a partial hospitalization program or intensive outpatient treatment. These programs work best for veterans who have already gone through a safe and supervised medical detox and who have the right resources already in place to practice the skills they learn.
Full recovery for veterans should be physical, emotional, and mental in essence. This is why combining therapeutic practices like CBT with recreational therapy, for example, is so beneficial. Additionally, giving veterans the chance to work with other vets can help them to see that they aren't alone.
Many veterans are even covered for drug and alcohol rehab, which is one less thing to worry about. Recovery takes support, time, and commitment. With the right treatment center near you, all of these things are possible.
In Need of a Veteran Drug and Alcohol Rehab?
So now that you know the signs of addiction, the reasons behind why veterans struggle, and the treatment options out there, you might be wondering, "Is there a veteran drug and alcohol rehab near me?" Luckily, there's hope at Heroes' Mile. Heroes' Mile is a Florida drug and alcohol rehab made by and for veterans. With veterans both in treatment and on our staff, we believe in the strength of recovery through common ground.
For more information on our veteran drug and alcohol rehab, give us a call at 888-838-6692 or complete a confidential contact form to start the process of recovery today. We're just around the corner to give you the care that you need.
---
for Veterans by Veterans
Are you or a loved one in need of help?
---