Over a million veterans struggle with a substance use disorder each year. Despite this concerning number, the vast majority won't receive any type of treatment for their drug and alcohol addiction. This is in large part due to a lack of information and veterans not knowing the answer to "Does the VA pay for rehab?"
Fortunately, the insurance coverage offered by the VA does have clear guidelines for veteran addiction treatment. If you're battling an addiction, keep reading to see how VA-covered veteran rehab can help you.
Does the VA Pay for Rehab?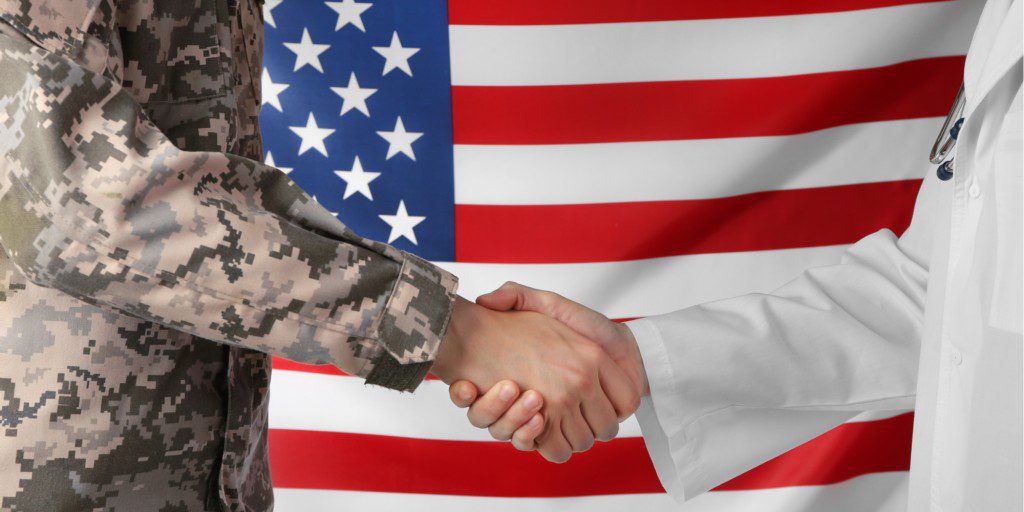 The first question many veterans have when looking for substance use treatment is "Does the VA pay for rehab?" Fortunately, health insurance through the VA includes coverage for addiction treatment. This includes treating alcohol use disorders, substance use disorders, and co-occurring mental health problems that affect your drug or alcohol use. To help veterans across the nation who urgently need help, the VA partners with treatment centers in a Community Care Network to provide excellent care.
What Is the Community Care Network?
To ensure that all veterans get the care they need, the VA has set up several Community Care Networks. These allow veterans to get high-quality care from specialized treatment facilities throughout the country. Community Care partners include medical programs, emergency care centers, and substance abuse treatment facilities. But does the VA pay for rehab with a Community Care partner?
---
for Veterans by Veterans
Are you or a loved one in need of help?
---
The short answer is that yes, they do. Being a Community Care partner means that a treatment facility accepts VA insurance and can work directly with your other medical care providers. If you search for treatment directly through the VA, they may recommend you to a Community Care partner for treatment.
There are several reasons that the VA uses Community Care partners. While your local VA may have a substance use treatment program of their own, these facilities are often full, in inconvenient locations, or don't fit with each veteran's particular needs. For these reasons, even if you start your search at the local VA, they may recommend you to a Community Care partner.
How Do I Know if a Treatment Center is a Community Care Partner with the VA?
The best way to find out is to simply call the treatment center and ask. Heroes' Mile is proud to serve veterans as a Community Care partner and has an extensive working relationship with the United States Department of Veterans Affairs.
To become a Community Care partner, treatment facilities need to meet several criteria set by the VA. This includes:
Checking that treatment providers are medically licensed and qualified
Undergoing an assessment with the VA
Ensuring each provider is competent to deliver treatment for veterans
Validating that services are covered with VA insurance
As you can see, the VA closely inspects all potential Community Care partners. For these reasons, choosing a Community Care partner ensures that veterans get the best treatment available.
How Can I Verify My Treatment Is Covered?
Even knowing that the VA pays for addiction treatment in general, many vets ask themselves, "Does the VA pay for rehab near me?" Luckily, there are easy ways to get an answer.
When you're ready to start treatment, you have two options for beginning the process. The first is to reach out to your treatment center of choice and ask them to help you with paying for rehab through your VA insurance. A treatment program like Heroes' Mile has years of experience working with VA health insurance and can guide you through the full process step-by-step.
The second option is to go to your local VA and let them know that you need addiction treatment. If you have a preference for where you'd like to attend treatment, the VA will likely work to accommodate your needs.
What's the Difference Between a Veteran Rehab and a Rehab with a Veterans' Program?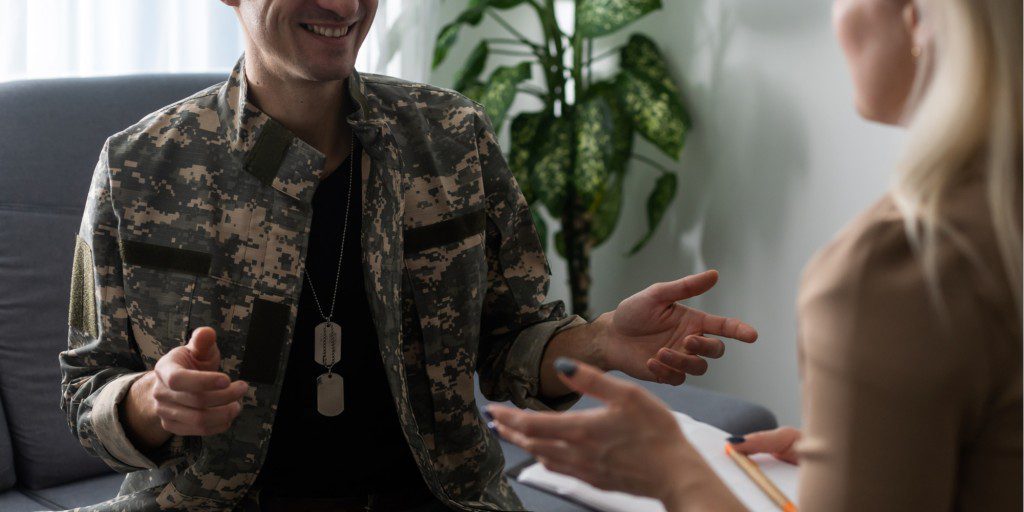 When looking for treatment programs, many facilities will offer a veteran's track or specific options for veterans. While this is better than ignoring the specific needs of veterans entirely, these programs can seem tacked on to an otherwise run-of-the-mill drug and alcohol program.
In contrast, Heroes' Mile is a true veteran rehab. It was built from the ground up by veterans, for veterans. We only accept veteran clients, our staff is mostly veterans, and all of our services are designed to deliver the best treatment for veterans possible.
This gives our treatment center a few key advantages over other facilities:
Your peer groups can truly understand your experience, both as a veteran and as a person with a substance use disorder
Therapists and counselors can show true empathy for your situation
Targeted services are available to specifically treat veterans' issues
Our team has years of experience working with VA benefits
This puts us in a unique position to help veterans recover. We understand that treatment for veterans is about much more than substance use alone and are equipped to help veterans overcome a variety of military issues. From targeted treatments for post-traumatic stress disorder, therapists who are prepared to help with the effects of military sexual trauma, to job skills training and support, every aspect of our program emphasizes getting veterans the help they need to thrive.
How Do I Start Treatment at Heroes' Mile?
Starting treatment at Heroes' Mile in DeLand, Florida is as simple as reaching out to our team and discussing the next steps. You can reach our admissions specialists at 888-838-6692 or fill out our confidential online form. From the moment you call, to long after you complete our program, our team will be there to support you along the journey to recovery.
We believe that veterans can help veterans through common ground. Our experience has shown that sobriety is possible for everyone through evidence-based therapies, compassionate understanding, and peer-to-peer veteran support. Don't delay getting the treatment you need any longer—recovery is possible for veterans at Heroes' Mile.
---
for Veterans by Veterans
Are you or a loved one in need of help?
---